Name:
Karen Amatangelo-Block
Title:
Director of Global
Recruiting
Email:
karen_amatangelo@abtassoc.com
LinkedIn:
www.linkedin.com/pub/karen-amatangelo-block/5/8ab/1
Phone:
301-634-1794
Twitter:
@kamatangelo
Company Info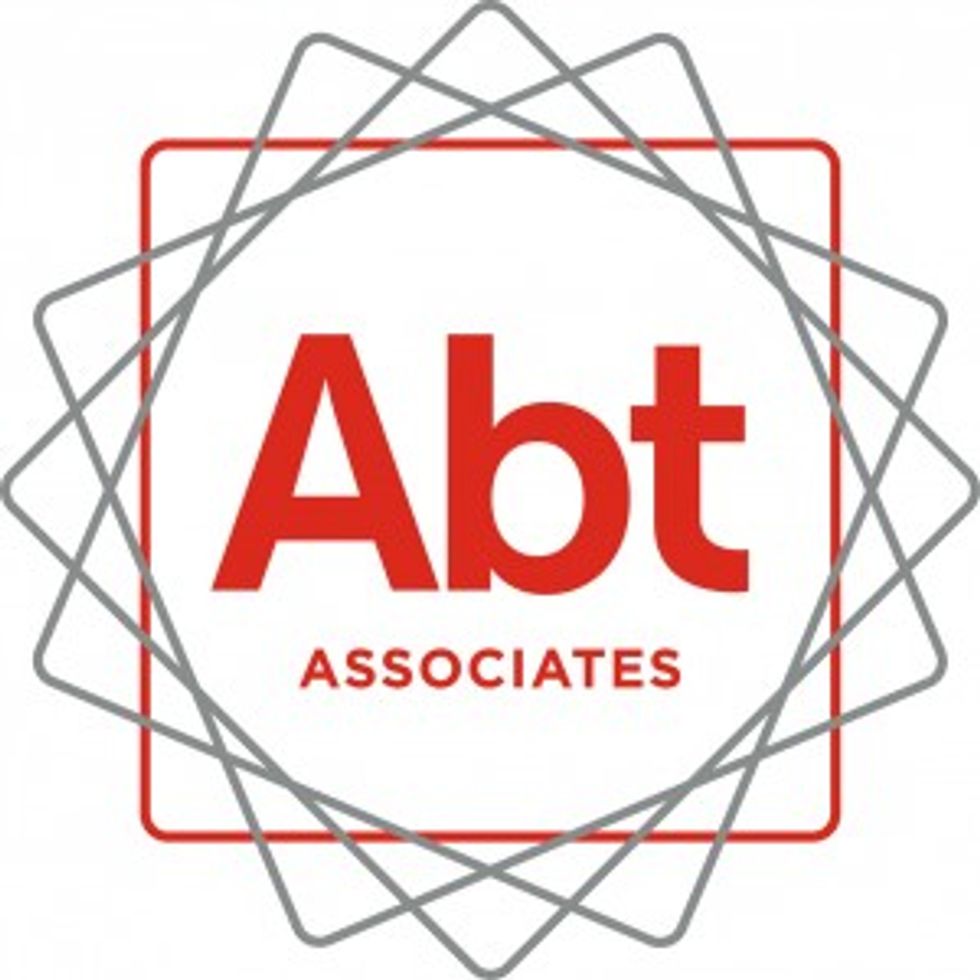 Company:
Abt Associates
Location:
Global - Metro Washington DC
Website:
abtassociates.com
Careers Page:
abtassociates.com/Current-Opportunities.aspx
LinkedIn:
www.linkedin.com/company/abt-associates?trk=biz-companies-cym
Twitter:
@AbtCareers
For Job Candidates
Preferred Method To Be Contacted By A Candidate:
Email
Preferred Process For Following Up On Application:
First, check your status on the site -- we notify all candidates who will move forward by email or phone. Unfortunately, we are unable to contact candidates who are not selected for an interview.
Things That Impress You In A Candidate:
Credibility, integrity, perseverance and dynamic interpersonal skills. Candidates who have requisite degree, skills and experience plus the ability to work with staff, build teams and have positive relationships with clients, and build visibility and business for the company.
Things Candidates Must Include To Be Considered For Job:
Having a background that is a fit for a position, with relevant skills and experience. All jobs have minimum qualifications which are typically a must have degree and/years of experience in a related field. Often specific language skills, international experience in a specific country, or data skills such as SASS, are important and required by a client for a particular role. Don't dismiss the skills that are needed for the role first and foremost.
Things That Will Disqualify A Candidate From Getting Considered:
As noted above, don't dismiss the skills that are needed for the role. Second, if you have translatable skills, or previous experience earlier in your career -- you need to call them out. If we have to search through pages or make a link to your spot on expertise, it is likely we will not see that upfront and your
resume
will not be forwarded.
Can Candidates Apply For Multiple Positions And Not Get Penalized?:
Yes
Recruiter's Perspective
What's your favorite quote?
"Be the change that you wish to see in the world." Gandhi
What do you like to do in your free time?
Read Fiction and spend time with my kids while they are still kids.
In a sentence, why do you enjoy working at your company?
I enjoy the benefits of working at a mission driven organization with colleagues who believe in our work and are engaged in delivering results.
In a sentence, how does your company have fun on a regular basis?
We host family outings, fitness challenges, town halls and milestone celebrations.
In a sentence, how would you describe the employees at your company?
Abt colleagues are business savvy, intellectually curious people who value work life balance.