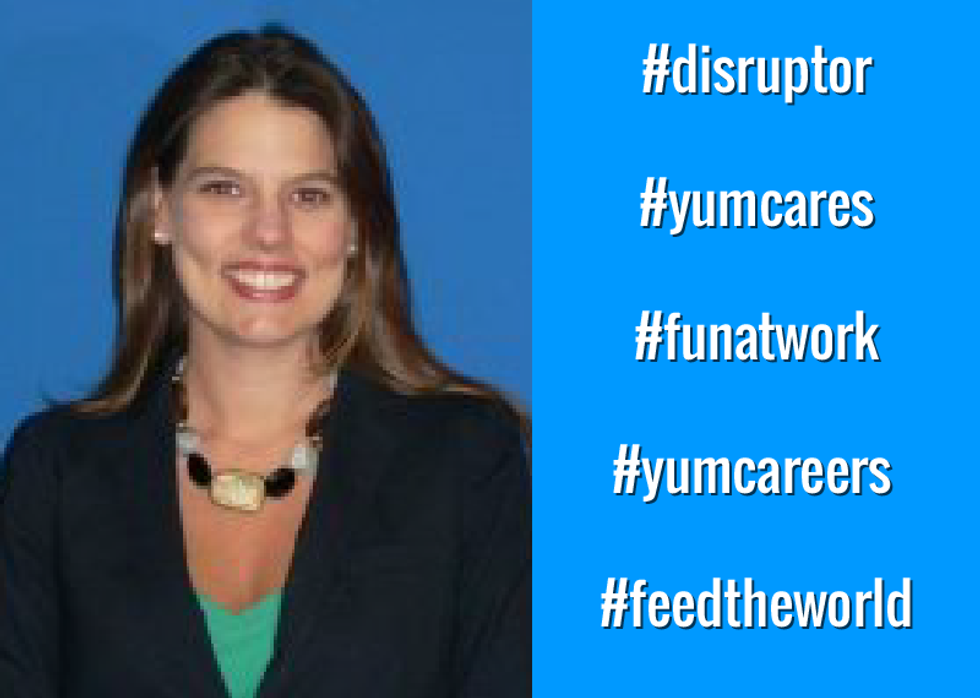 Recruiter Info
Name:
Kelly Schmidt
Title:
Manager, Talent Acquisition
Email:
kelly.schmidt@yum.com
LinkedIn:
www.linkedin.com/in/kellysschmidt
Phone:
502-874-1087
Company Info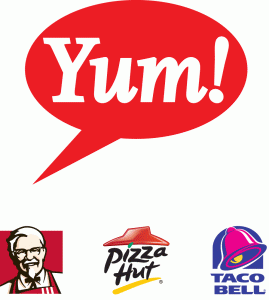 Company:
Yum! Brands
Location:
Louisville, KY
Website:
www.yum.com
Careers Page:
www.yum.com/careers
LinkedIn:
www.linkedin.com/company/yum-brands
Twitter:
@yumbrands
Facebook:
www.facebook.com/yumbrands
For Job Candidates
Preferred Method To Be Contacted By A Candidate:
LinkedIn
Preferred Process For Following Up On Application:
We will do our best to keep you in the loop but please feel free to follow up with us via LinkedIn or email!
Things That Impress You In A Candidate:
We love to see people who aren't happy with the status quo and want to join and disrupt the norm and ask questions. We look for avid learners who love to work on a team and enjoy having a high level of ownership and visibility in their piece of Yum! When we interview, we are generally considering you for at least one to two levels beyond the job you are interviewing for. Any candidate hired must not only have the technical skills for the job but also must fit into our culture and have strong potential to grow. We move people often to keep ideas flowing through the organization so embracing change is a must!
Can Candidates Apply For Multiple Positions And Not Get Penalized?:
Yes
Recruiter's Perspective
What's your favorite quote?
Problems cannot be solved by the same level of thinking that created them. - Albert Einstein
What do you like to do in your free time?
Louisville has an incredible restaurant and craft beer scene so you can usually find me there!
In a sentence, why do you enjoy working at your company?
This sounds so cliché but I genuinely have fun at work, I'm challenged every day and I love my coworkers!
In a sentence, how does your company have fun on a regular basis?
Wow, there isn't enough room here! On a regular basis we have recognition parades around our campus and include employee's children from our onsite daycare. They are so cute and we have a ton of fun with noisemakers and music. Also, regular recognition is part of our culture every day.
In a sentence, how would you describe the employees at your company?
We are all high achievers who don't take ourselves too seriously and are passionate about the work we do.