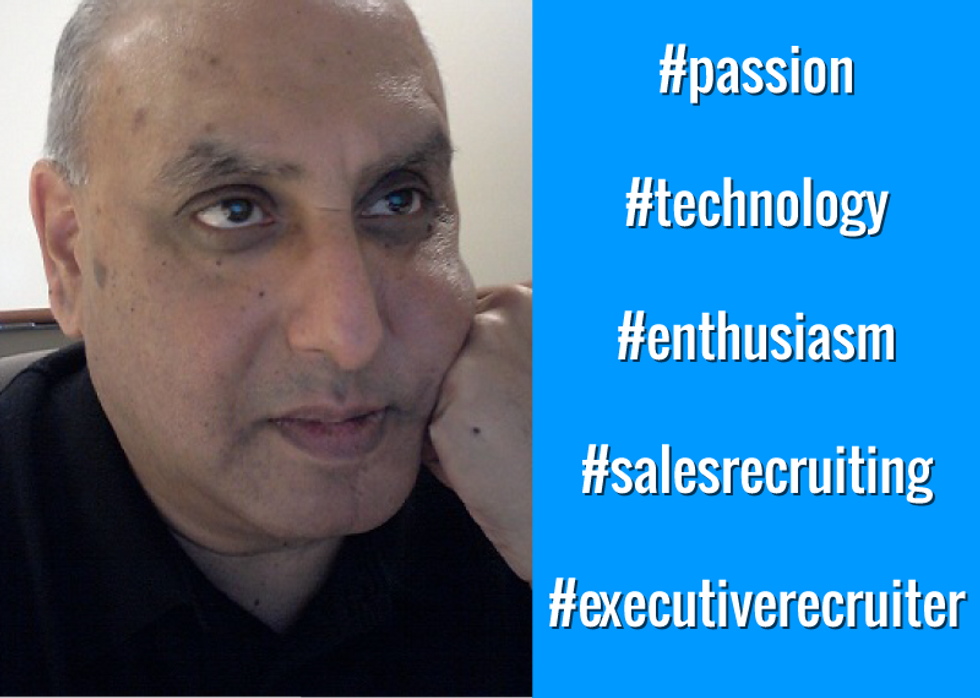 Name:
Ken Virdee
Title:
Talent Acquisition Manager
Email:
ken.virdee@agreeya.com
LinkedIn:
www.linkedin.com/in/kalwinder
Twitter:
@kenvirdee
Company Info
Company:
Agreeya Solutions
Location:
Pleasanton, CA
Website:
www.agreeya.com
Careers Page:
www.linkedin.com/company/agreeya-solutions/careers?trk=top_nav_careers
LinkedIn:
www.linkedin.com/company/agreeya-solutions
Twitter:
@AgreeYaGlobal
Facebook:
www.facebook.com/AgreeYaSolutions
For Job Candidates
Preferred Method To Be Contacted By A Candidate:
Email
Things That Impress You In A Candidate:
Excellent communication skills, record of success, honesty.
Things Candidates Must Include To Be Considered For Job:
Skills that demonstrate their ability to do the job
Things That Will Disqualify A Candidate From Getting Considered:
Not qualified for the position.
Can Candidates Apply For Multiple Positions And Not Get Penalized?:
Yes
Recruiter's Perspective
What's your favorite quote?
Life is too short, live in the moment and enjoy every moment
What do you like to do in your free time?
Spend time with my family and help my community
In a sentence, why do you enjoy working at your company?
Flexibility
In a sentence, how does your company have fun on a regular basis?
Breakfast every
Friday
, regular team events through the year
In a sentence, how would you describe the employees at your company?
Passionate, motivated and happy