LinkedIn Study: Women Too Picky About Mentors?
October 25, 2011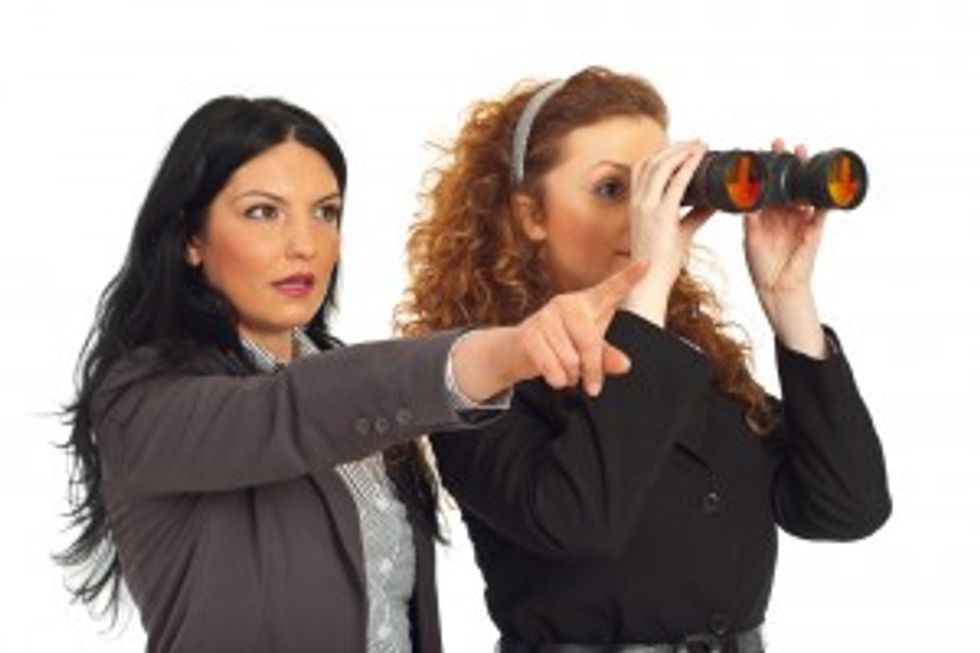 A new
LinkedIn study
indicates, in spite of the fact it's been proven having a mentor can advance your career, one in five women in America do not have a mentor. When asked why, 52% of those who don't have mentors said it was because they had "never encountered someone appropriate." What?!? Ladies, c'mon now! This response tells me three possible things:
You are too picky.
You are being lazy.
You think you don't need mentoring.
Okay, get mad at me for stating the above, but if you think about it - it's true! Let me expand on each one:
Being Picky: I understand there are more men than women in senior roles, but in the last 20 years, we've doubled the number of women in the workplace. Nobody's perfect, but there's got to be at least one female professional you admire and feel you could learn from!
---
Being Lazy: Mentors don't fall in your lap or magically appear. And rarely, do they suddenly offer to be your mentor without you asking first. The study indicates that of the women who claim to have never been a mentor, 67% said it's because they were never asked. The fact is, they don't know you want them to mentor you unless you tell them! As the saying goes, "Ask and you shall receive."
Being Full-of-Yourself: To think you don't need mentoring is down right nuts. And, don't tell me you don't have time either. Smart professionals make the time to get mentoring. They know how much it can help their careers.
Younger Women Are Acting Smarter About Mentorship
The study says Gen-Y women are seeking out mentors more than any other generation in the workplace. While that may seem logical (younger workers seeking older workers' guidance), I think it's a shame that Gen-X and Boomers aren't bothering to seek out more mentors. It's not something you outgrow! As the study suggests, mentors can sing your praises and help you get recognition. So, opting to go it alone makes the job of advancing your career that much harder. Why create more work for yourself while climbing the corporate ladder? Besides, you'd think seasoned females in the workplace would know better. Here's why...
Women Are 100 Years Behind Men in Networking
Having mentors and building a professional network is what men have been doing for a 100+ years now. They call it the "Old Boys Club." This all-male insider network has been blamed for the glass ceiling women have come up against in corporate America for some time now. Thus, doesn't it makes sense the only way to shatter the ceiling is to create an "
Old Girls Club
" and use it to our advantage? Mentors are the key to creating a powerful network - and it takes a bunch of them!
Create a Board of Directors for Your Business-of-One
Ladies, I challenge you to think about your professional future and the need to surround yourself with talented female mentors. You shouldn't have a mentor, you should have multiple mentors. One for every area of your career you want to advance. Think of yourself as a business-of-one who needs a board of directors. Who do you want on your board? Who can help you drive your business to new heights of success? Stop being picky and start creating your very own Old Girls Club - you'll be glad you did!
P.S.
This Wednesday, October 26, I'm doing a
FREE webinar
for women on the five ways they can leverage their communication style in the workplace. You can reserve a spot by registering
here
.
J.T. O'Donnell is the founder of CAREEREALISM.com and CEO of CareerHMO.com, a web-based career development company.
Image from Blaj Gabriel/Shutterstock