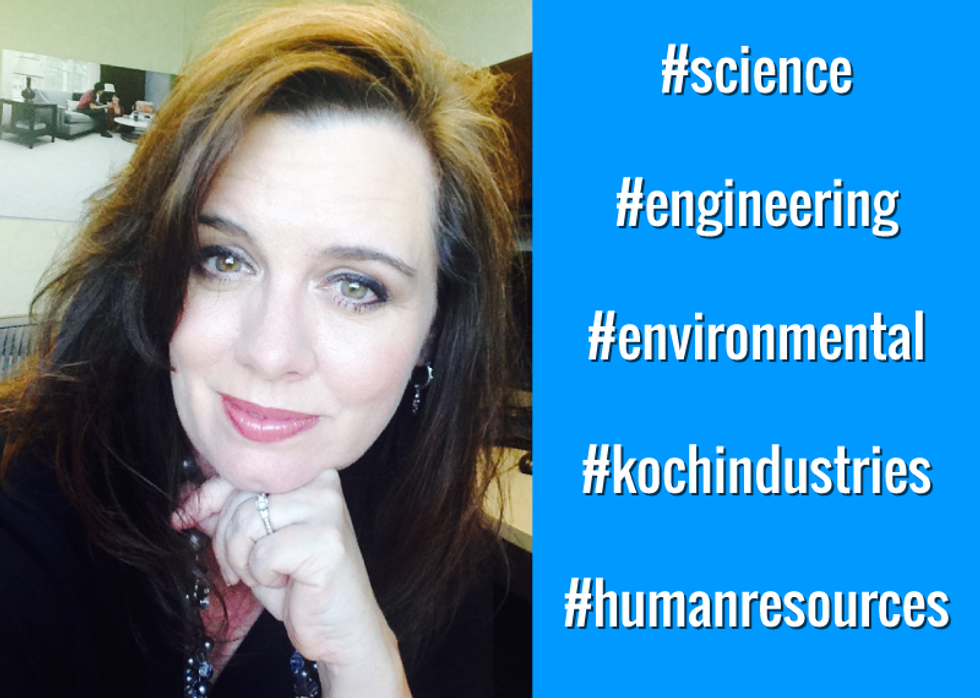 Name:
Lucy Adair
Title:
Sr. Talent Acquisition Strategist
Email:
lucy.adair@invista.com
LinkedIn:
www.linkedin.com/in/recruiter4koch
Phone:
316-828-1765
Twitter:
@recruiter4koch
Company Info
Company:
INVISTA (A wholly owned subsidiary of Koch Industries)
Location:
Wichita, KS
Website:
www.invista.com
Careers Page:
www.kochcareers.com
LinkedIn:
www.linkedin.com/company/invista
Twitter:
@INVISTA
Facebook:
www.facebook.com/INVISTAglobal?fref=ts
For Job Candidates
Preferred Method To Be Contacted By A Candidate:
LinkedIn
Preferred Process For Following Up On Application:
Phone call or email.
Things That Impress You In A Candidate:
Genuineness
Integrity
Able to show in written form and speak to their strengths and accomplishments
Able to speak to their weaknesses and how they are overcoming them
Well written resume
Ease in conversation
Interview me about the company and why I am here
A good understanding of the company and why they want to work here
Able to talk about what value can they bring to the role and the company
Able to talk about what value the company can have for them
Things Candidates Must Include To Be Considered For Job:
Application. Resume
Things That Will Disqualify A Candidate From Getting Considered:
Dishonesty. Lack of Professionalism
Can Candidates Apply For Multiple Positions And Not Get Penalized?:
Yes
Recruiter's Perspective
What's your favorite quote?
"Keep your heels, head and standards high." ~ Coco Chanel
What do you like to do in your free time?
Hang out with my family and my pups.
In a sentence, why do you enjoy working at your company?
Our culture is the main reason that I stay. I can do this job anywhere. INVISTA / Koch Industries has a culture of diversity, respect and entrepreneurialism that is second to none.
In a sentence, how does your company have fun on a regular basis?
Each department, site, facility, etc., has both periodic and annual events that get the employees together. From charity work in the community to team building functions. There is always something going on world wide!
In a sentence, how would you describe the employees at your company?
Our culture is specific. Most people that work for INVISTA / Koch Industries will exhibit the Guiding Principles that can be found on our website. In a nutshell, we are respectful, economic & critical thinkers, entrepreneurial, focused and high energy.