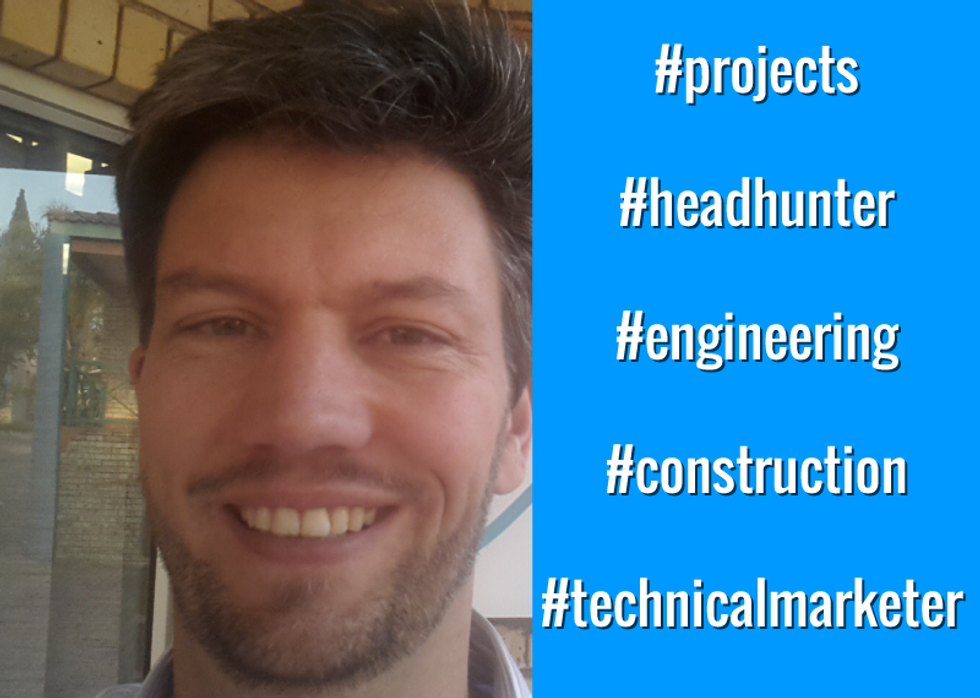 Name:
Mark Steenhoff
Title:
Headhunter
Email:
mark@talent-advance.co.za
LinkedIn:
za.linkedin.com/pub/mark-steenhoff/14/769/329
Phone:
+27117815417
Company Info

Company:
Talent Advance
Location:
Johannesburg, South Africa
Website:
www.talentadvance.co.za
LinkedIn:
www.linkedin.com/company/5389384
For Job Candidates
Preferred Method To Be Contacted By A Candidate:
Email
Preferred Process For Following Up On Application:
It's best to mail me. If I don't get back to you after 2 or 3 mails please give me a call.
Things That Impress You In A Candidate:
Honest and passionate people that want to make a difference. People who have a track record and can express it clearly, confidently, but not arrogantly. People that have done the internal work to understand themselves and the value / talents that they can bring to companies.
Things Candidates Must Include To Be Considered For Job:
Overview of key experience and success related to our recruitment focus areas of: Engineering; ICT; Construction; Project Management; Property; Mining; Oil & Gas; Manufacturing, Power; Renewables; Finance. CV. Reason for looking.
Things That Will Disqualify A Candidate From Getting Considered:
Dishonesty. Misrepresentation. If you do not have experience or
transferable skills
in the industries we service we can't help
Can Candidates Apply For Multiple Positions And Not Get Penalized?:
Yes
Recruiter's Perspective
What's your favorite quote?
"Growth comes from building on talents, gifts and strengths – not solving problems" John Mason
What do you like to do in your free time?
Play the guitar, run and swim. These happen after family time has been enjoyed
In a sentence, why do you enjoy working at your company?
Making a difference in people's lives by providing growth opportunities and helping them sell themselves
In a sentence, how does your company have fun on a regular basis?
Relaxed lunch meals together
In a sentence, how would you describe the employees at your company?
Focused professionals that care and take pride in what we do