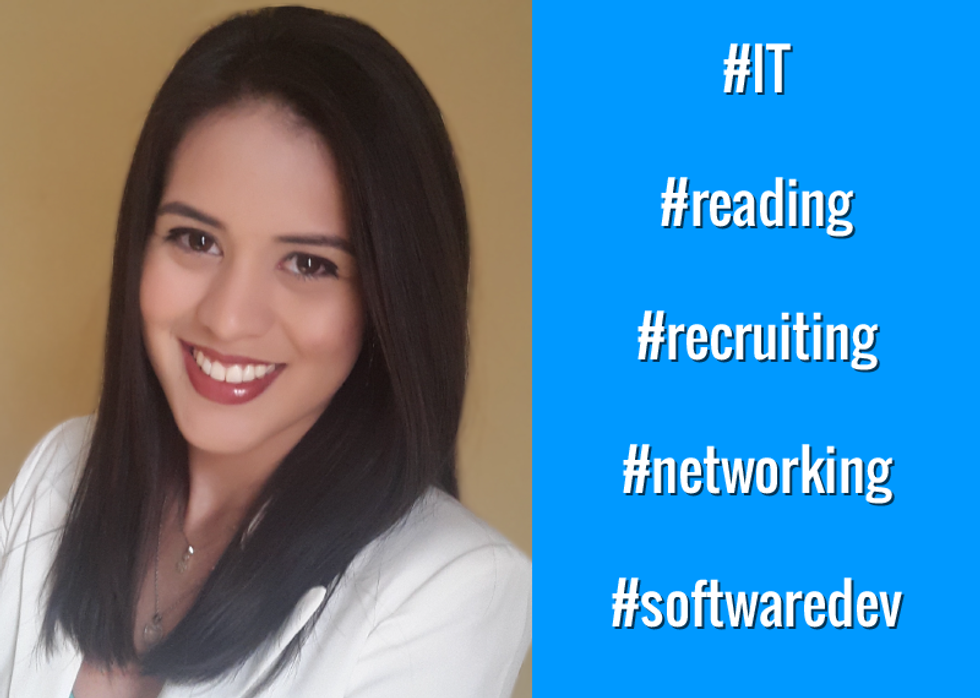 Name:
Martha Hidalgo
Title:
IT Sourcing Professional
Email:
martha@prosoft-us.com
LinkedIn:
www.linkedin.com/in/mshidalgo
Phone:
502-890-7681
Company Info

Company:
Prosoft IT Consulting
Location:
Louisville, KY
Website:
www.prosoft-us.com
LinkedIn:
www.linkedin.com/company/prosoftconsulting
Twitter:
@louprosoft
Facebook:
www.facebook.com/ProsoftConsulting
For Job Candidates
Preferred Method To Be Contacted By A Candidate:
Email
Preferred Process For Following Up On Application:
Once I receive your
resume
attached to your email. I will be scheduling a call with you so I can get to know you and what kind of roles you're looking for. The main purpose, is understading what you've been doing recently, what you like to do, what you don't like to do and what the ideal next role looks like for you. Since we might have more than 1 job opening available to which you may apply.
Things Candidates Must Include To Be Considered For Job:
If you wish to be contacted because you're looking for opportunities, please include your resume and link to you LinkedIn profile (if you have one).
Can Candidates Apply For Multiple Positions And Not Get Penalized?:
Yes
Recruiter's Perspective
What's your favorite quote?
Success has nothing to do with what you gain in life or accomplish for yourself. It's what you do for others.
What do you like to do in your free time?
I try to spend as much time as possible with my son. I like reading, running and a nice glass of wine after a long day.