Hot-or-Not for Professionals: "Am I Money" is BACK!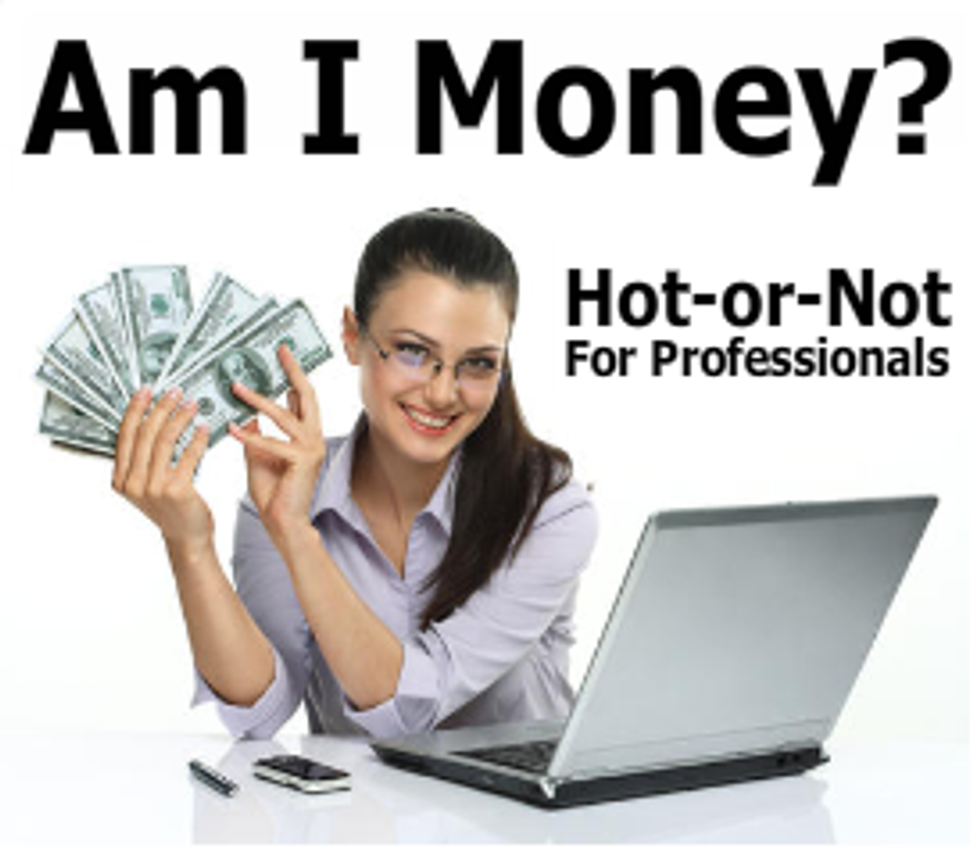 By CAREEREALISM Founder, J.T. O'Donnell Last year, we ran a project that took a life of it's own. We invited readers to send us their personal brands (resume, on-line profiles, etc.). Then, we posted them and had our experts offer advice on how they could improve their brands. We called the program, "Am I Money" – to signify the question we all ask ourselves with respect to our professional worth. We got slammed with requests! Within days, we had too many candidate submissions and not enough expert resources to support the program. So, we pulled the plug to avoid a riot of angry job seekers. Good news - It's BACK! Thanks to YouTube and our new CAREEREALISM Club, we have the ability to run the program again.

STEP 1

: Send us an e-mail at AmIMoney@workitdaily.com and tell us about your job search. Be sure to answer the following questions: A) What have you done so far to find work? B) What are you looking for in you next job? C) Why do you think you are "Money" to employers?

STEP 2

: Include in the e-mail the following: A) PDF file of your resume B) LinkedIn profile URL C) Twitter or blog addresses (if you have them) One lucky winner each week gets... (drum roll please) We'll select one candidate each week and provide them with feedback on how to improve their personal brand via a short YouTube video – which we'll post on-line for readers to view as well. (Don't worry, we'll use your first name only.) We'll also give each winner a

FREE

membership to CAREEREALISM Club ($75 value), so they can get direct guidance from top experts. If we don't pick you... You still win! That's because we'll send you a special code where you can get a FREE half-hour of private career coaching ($75 value) if you sign-up for CAREEREALISM Club. That way, you can still get valuable, personalized advice from career experts to help become even more attractive to employers. There you have it. Free advice and a lifetime Career HMO membership could be yours. Not to mention, your next job could be closer than you think! The question is: Are YOU money?!Not sure if you're money to employers? Take this quiz.