20 Pieces Of Advice For New Grads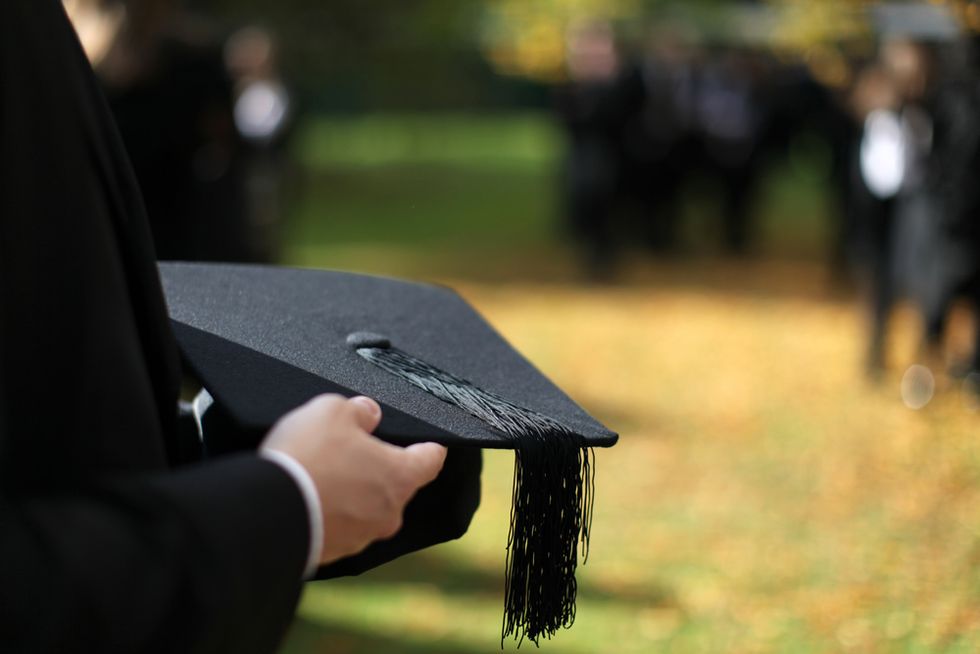 New grads
of the class of 2013, as you get ready to complete this major milestone in your life, there's a lot you need to know before you dive into your first job. Who better to learn from than an experienced, seasoned professional – someone who has been through his
first job
, and second job, and then even started his own company? Richard A. Moran is CEO of Accretive Solutions, a San Francisco-based venture capitalist, social scientist, and best-selling author. He's an expert at organization effectiveness (and recognized as a top LinkedIn Influencer!) He offers 20 pieces of amazing advice targeted specifically for new grads. Don't let your inexperience hold you back by making common, rookie mistakes. Get ahead of the curve by reading Moran's essential tips specifically for new grads.
1. Whatever You Do— Use "Reply All" With Extreme Caution
Avoid it if you can, because "it's the most dangerous button on your screen," he says. "It looks innocent enough, a little envelope with an arrow. Hitting that innocuous looking icon can change the course of a career even at a tender young age." You just never know when your message will end up in the wrong hands… it happens all too often.
2. Remember To Carry Extra Power Cords
"You can never have too many and don't let others borrow them. You will not get them back," Moran says.
3. You Are Being Monitored
Moran makes the excellent point that it's easy to let your guard down for a second at work… hop on the Net and Facebook chat away for a few minutes. "Assume that all things you do on your computer at work will be monitored and reviewed. Never let your guard down," he says. These are just a few tips. Moran writes a full list of 20 pieces of advice for young grads at CareerBliss...
READ FULL ARTICLE ►
Related Posts:
Your College Degree Doesn't Matter To Employers – Here's Why.
Risks And Rewards Of Taking A Job You Don't Want
Why No One Is Calling You After You've Applied To Over 100 Jobs Online
Photo Credit: Shutterstock