New CAREEREALISM Twitter Chat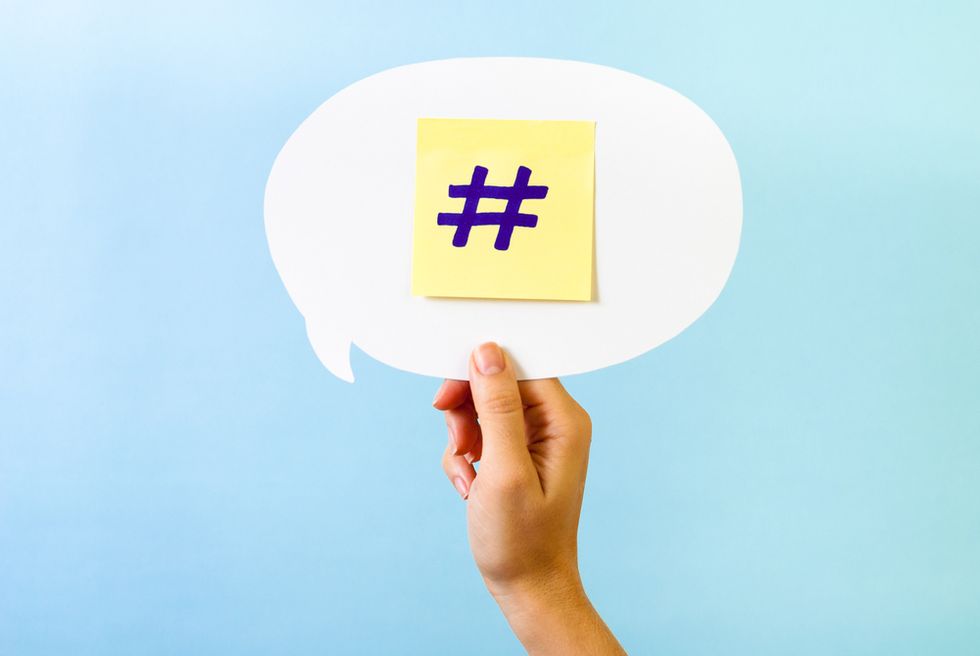 Hey CAREEREALISTs! It's time to get your chat on. Join us for our week-long Twitter chat from Monday, September 30th - Friday, October 4th.
---
Twitter Chat Title: Job Jump-Start
Hashtag: #JobJumpStart
Moderator: @CAREEREALISM
Each day, we will moderate a 30-minute Twitter chat surrounding different aspects of
job search
. The chats will take place from 12:00 - 12:30 PM Eastern Standard Time. Here's the topic schedule for next week:
Monday - Job Search Strategy
Tuesday - LinkedIn
Wednesday - Cover Letters & Resumes
Thursday - Interview Prep
Friday - Networking
We're inviting tons of career experts to participate in these chats so you can get answers to your burning questions. So, be sure to mark your calendar! These will not only be helpful for you, but they will be fun.
What The Heck Is A Twitter Chat?
Twitter chats are a way for people to discuss certain topics or issues through the social
network
, Twitter.
How To Find The Chat
At the beginning of every Twitter chat, a hashtag will be established. Our hashtag for each chat will be
#JobJumpStart
, so search for that in your Twitter search bar at the beginning of the chat.

When a user clicks on a hashtag on Twitter, it will automatically pull up the most recent tweets using that hashtag. A hashtag is an easy way to track all of the participants and questions being asked in one Twitter stream.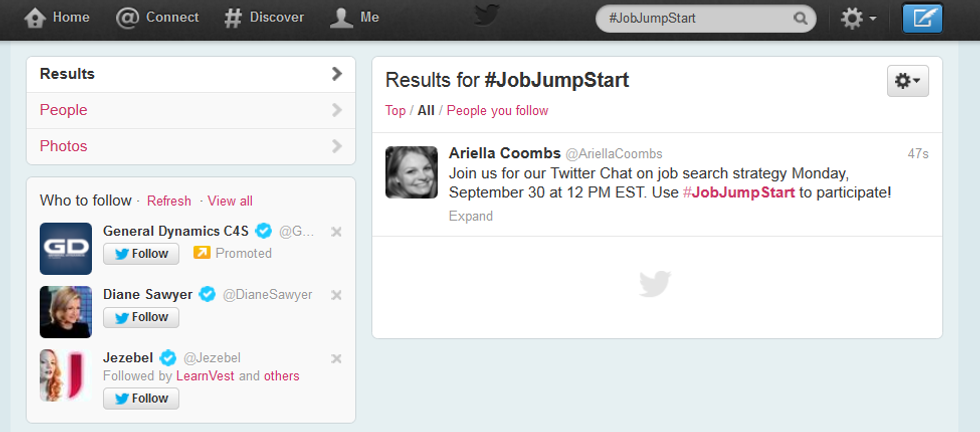 How To Participate In The Chat
The moderator would tweet something like this to get the chat going:
Q1: Tell us about the best job search advice you've ever gotten #JobJumpStart
To respond to this question, you could say something like this:
A1: "Dress for the job you want, not the job you have." #JobJumpStart
Anyone interested in answering this question should begin his or her answer with an A1.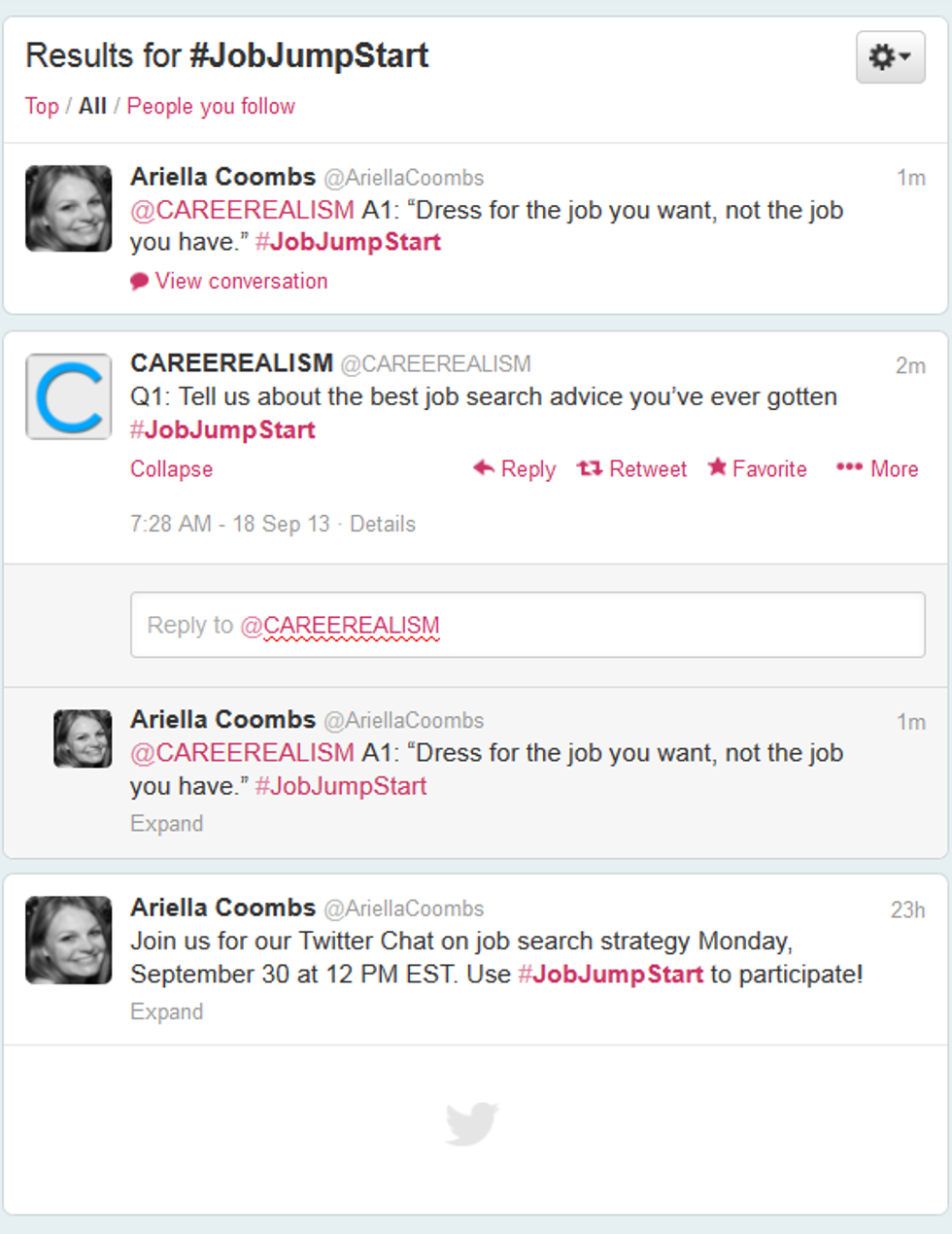 When the moderator asks a different question, he or she will begin with Q2. To answer this question, you would have to begin your tweet with A2.
IMPORTANT:
For every question or answer you tweet, make sure to include the
#JobJumpStart
hashtag or else it won't get seen by the chat members! If you still don't know what the heck you're doing, no worries - Just search #JobJumpStart during the chat time and tweet us @CAREEREALISM with any questions. (
Also, be sure to check out this video for a visual of what your Twitter Chat will look like
.)
Reminders
Want to get a reminder e-mail for each Twitter Chat? Sign up below.  
Photo Credit: Shutterstock