Non-Professional Office Settings...How Do I Deal?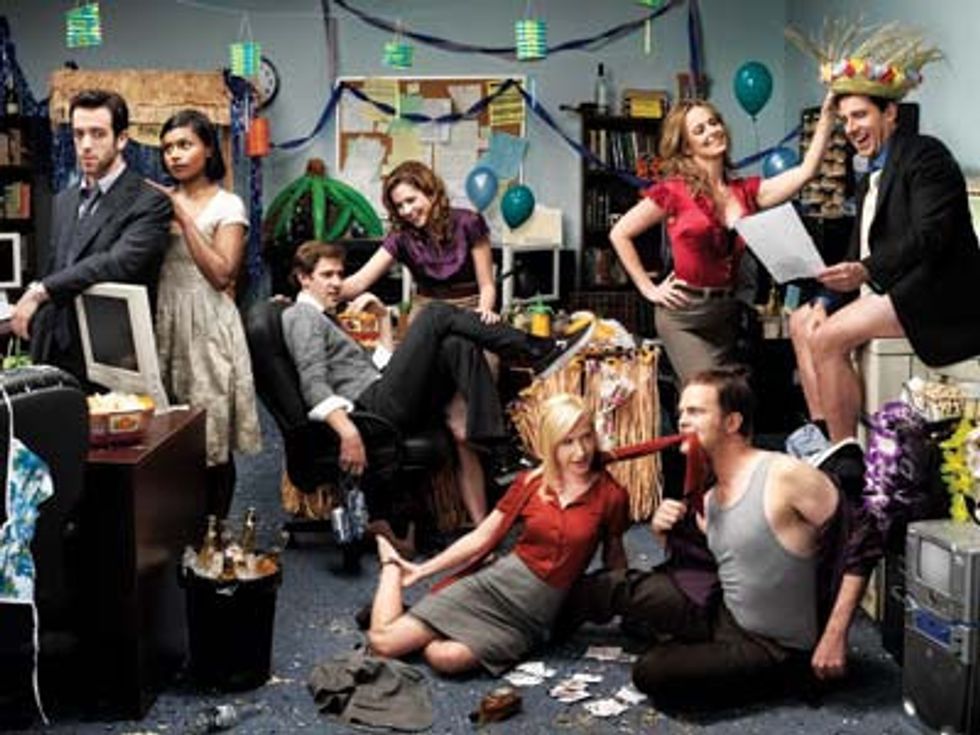 Dear J.T. & Dale:
I am a 58-year-old female who just read your article about coping with negative workplace surroundings. I have a similar dilemma; however, mine is different in that the surroundings are fun-loving, nonprofessional and noisy — jokes, talking over cubicle walls, laughing, etc. I seem to be the "official grouch" because I have proper
office
protocol and professionalism. I've been here long enough to be making decent money, and I want to keep this job till retirement. Can you offer some suggestions? — Annie
J.T.:
It's hard to work your entire life by one code of workplace "rules," only to have them completely reversed in the home stretch. And yet, adapting is your only solution. It would be one thing if the company were failing, but that doesn't seem to be the case. There is a great Web site and companion book called HowNotToActOld.com. The founder/author, Pamela Redmond Satran, offers funny yet honest advice on fitting in with a different culture.
Dale:
Hmmmm ... I used to think that fitting in was a valuable skill. Then I discovered standing out — a much more useful talent. So, Annie, I wouldn't be afraid to embrace being "old-school." In fact, I'd use that term — it's something the younger people understand and, perhaps, respect.
J.T.:
I'm not sure where you're going with that approach, but it's important for older workers like Annie to remember that they are outnumbered. If they want to stay employed, they have to connect with peers and foster professional relationships.
Dale:
I want Annie to embrace her work ethic without trying to impose it on others. What worries me is the designation as "official grouch." Why grouchy? You mentioned your co-workers as being "nonprofessional." Let's think about the word "professional" — there is, after all, such a thing as a professional clown. Being a pro is about showing up and getting the job done. Period. If your co-workers can do the job while laughing, good for them. So instead of being condescending, be admiring. Just smile and say, "I envy you guys being able to joke around but, call me old-school, when I'm at work, I work." Make sure they never forget that you are being productive, but also make sure they know you're not questioning their abilities or their productivity, and you'll all get along just fine.
Jeanine "J.T." Tanner O'Donnell
is a
professional development
specialist and founder of
CAREEREALISM.com
.
Dale Dauten's
latest book is "(Great) Employees Only: How Gifted Bosses Hire and De-Hire Their Way to Success" (John Wiley & Sons). Please visit them at
jtanddale.com
, where you can send questions via e-mail, or write to them in care of King Features Syndicate, 300 W. 57th St, 15th Floor, New York, NY 10019. © 2009 by King Features Syndicate, Inc.