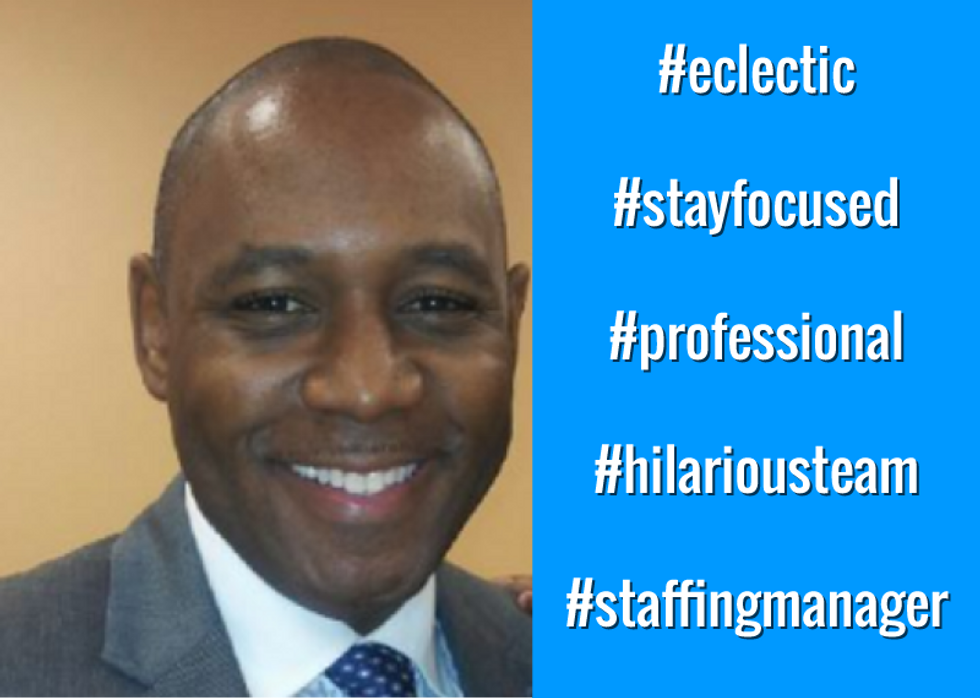 Name:
Orlando Haynes
Title:
Staffing
Manager
Email:
Ohaynes@accountingnow.com
LinkedIn:
www.linkedin.com/in/orlandohaynes
Phone:
813-870-3801
Twitter:
@ODHRecruiter
Company Info
Company:
SNI Companies
Location:
Tampa, FL
Website:
www.snicompanies.com
Careers Page:
www.accountingnow.com
For Job Candidates
Preferred Method To Be Contacted By A Candidate:
Email
Preferred Process For Following Up On Application:
Preferred way is either by phone or email. Always submit an updated
resume
prior to following up.
Things That Impress You In A Candidate:
I am always impressed when a candidate comes professionally dressed to meet with me. This let's me know the candidate is professional and serious about obtaining employment.
Things Candidates Must Include To Be Considered For Job:
Relevant and current experience. Along with updated resume.
Things That Will Disqualify A Candidate From Getting Considered:
Lack of professionalism, poor resume, lack of experience relevant to the position he or she is applying for.
Can Candidates Apply For Multiple Positions And Not Get Penalized?:
Yes
Recruiter's Perspective
What's your favorite quote?
Stay Focused and Succeed
What do you like to do in your free time?
Dream Build towards my future
In a sentence, why do you enjoy working at your company?
You are afforded absolute control over your business.
In a sentence, how does your company have fun on a regular basis?
Daily enter action with fellow team members.
In a sentence, how would you describe the employees at your company?
Eclectic and hilarious