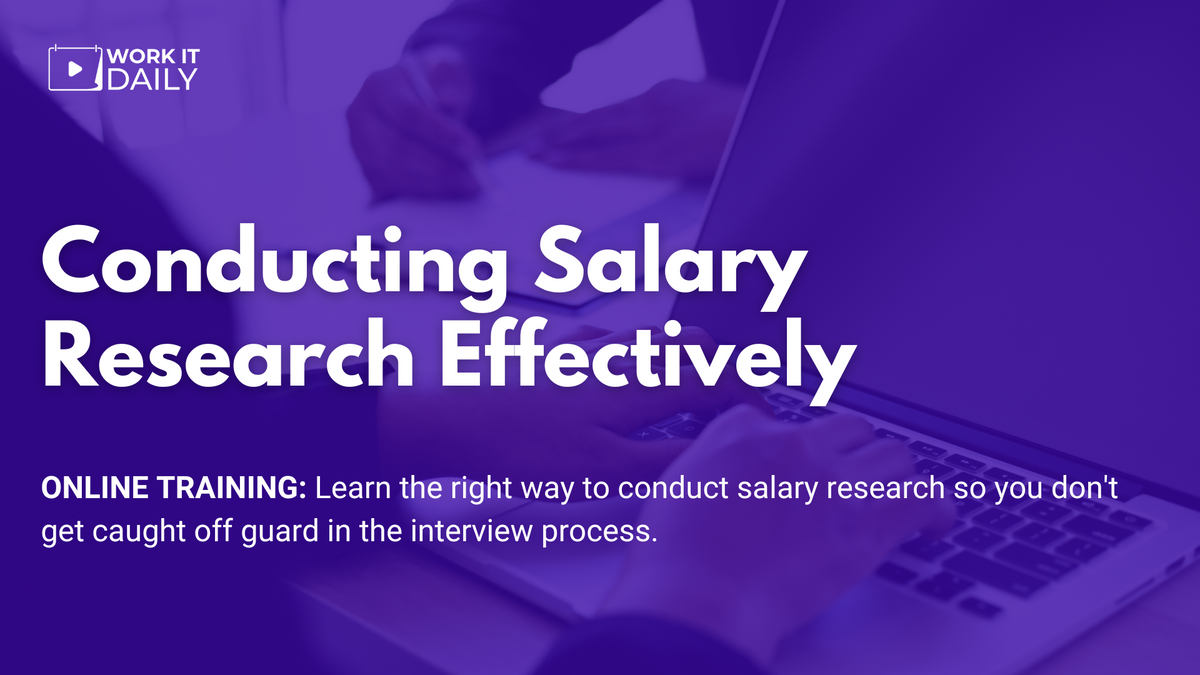 Have you interviewed for a job and got caught off guard with the salary question? Do you struggle to identify a reasonable salary range that you feel comfortable with? If so, we're here to show you the right way to conduct salary research!
These days, the hiring manager or recruiter will most likely ask about your salary expectations in the first or early round of the interview process. If you aren't ready for this conversation, it can make you look unprepared, diffident, or worse….costing you the entire job opportunity.
So, let's show you how to avoid that and talk about your desired salary with confidence!
In this training, you'll learn how to:
Figure out the correct sites to explore while doing salary research
Identify the tools you need to figure out your market value
Choose a salary range that you feel comfortable with
Join our CEO, J.T. O'Donnell, and Director of Training Development & Coaching, Christina Burgio, for this live event on Wednesday, September 28th at 12 pm ET.

CAN'T ATTEND LIVE? That's okay. You'll have access to the recording and the workbook after the session!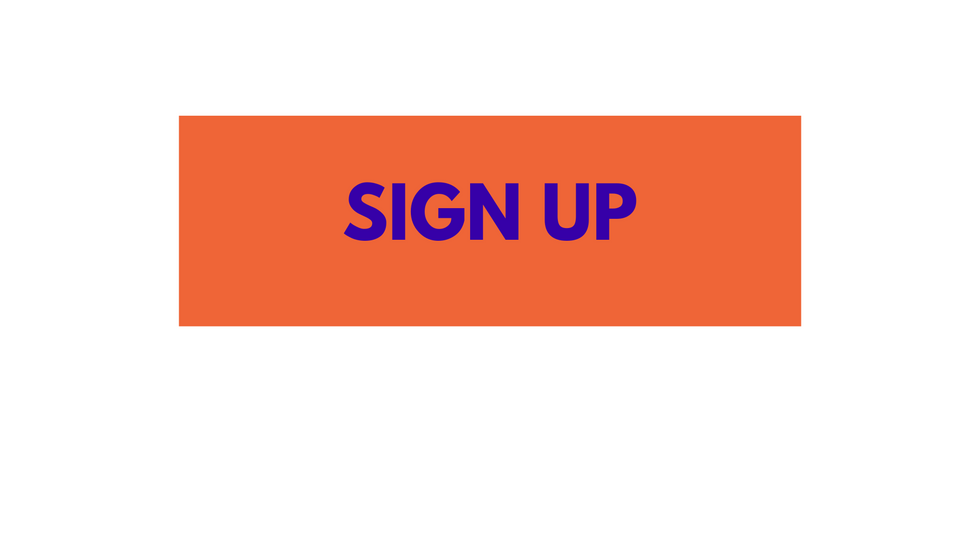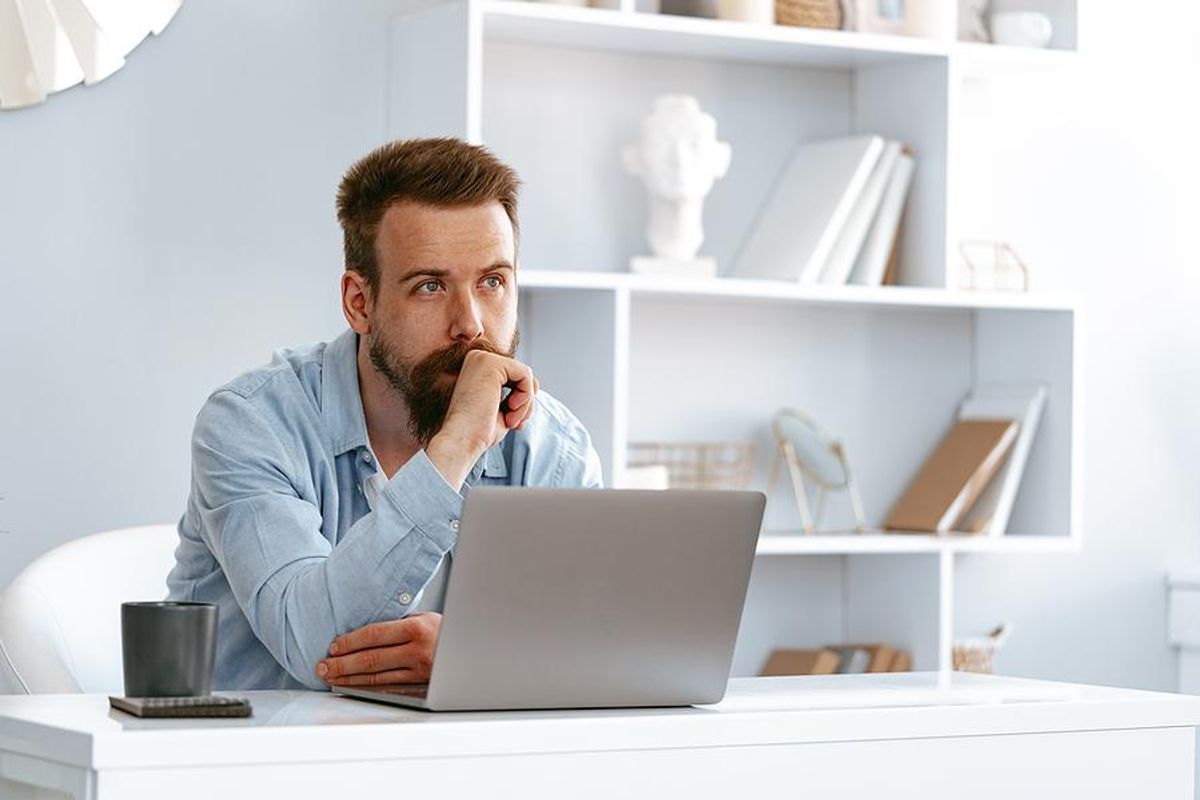 Bigstock
In my experience as an executive resume writer, cover letters only get read about a third of the time they are sent. That being said, when one is required, or you are hoping for that added edge to get a hiring manager's attention, there is no doubt a great cover letter can make all the difference.
To accomplish this, your cover letter must be disruptive and draw them in.
Here are some things to keep in mind when you're writing a disruptive cover letter.
Paragraph 1: Tell A Story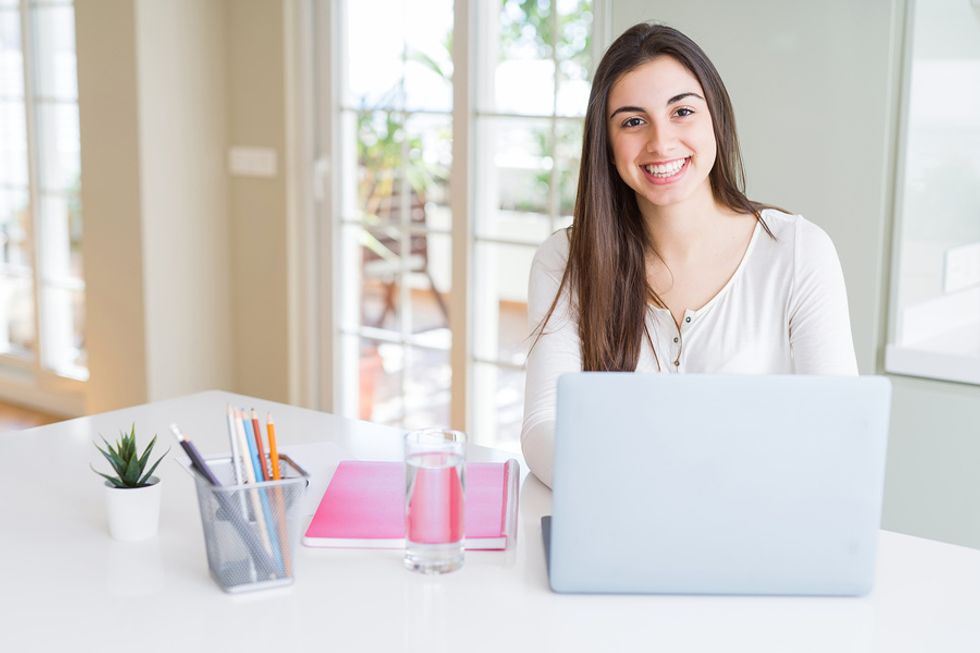 Bigstock
In the first paragraph of your disruptive cover letter, you need to establish a connection between you and the employer. How do you do that? Well, you need to tell a story.
The surest way to stand out to employers is to tell a story about why you feel connected to their company.
Don't just reiterate what you say in your resume in the very first paragraph of your cover letter. Explain what you admire about the company you're applying to. Do they sell a product or provide a service that's had a big impact on your life? Do they support causes you are passionate about? Why do you feel connected to their mission?
Ultimately, you want to tell a story about what drew you to the company, and the important role it has played in your life.
Paragraph 2: Dig Deeper And Get Them Excited About What Comes Next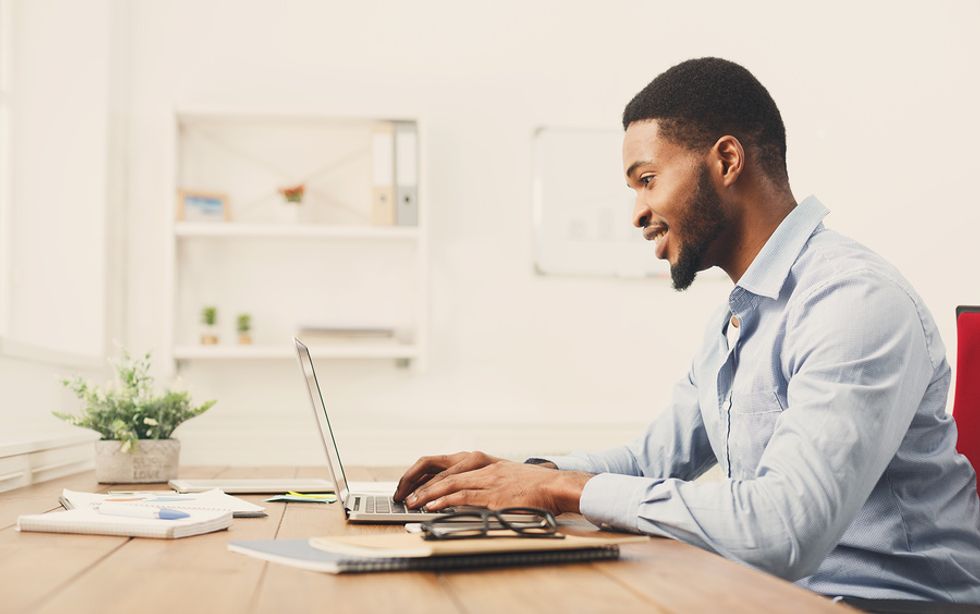 Bigstock
The second paragraph must provide the hiring manager with some added context about your unique background, and set the stage for some career highlights that, to quote an old saying, "puts your money where your mouth is."
Blend language from the job description together with nuggets of information that are unique to you. Set the stage for how you are qualified for the role you are applying to. But, don't overdo it.
Continue your story and relate it to the position, all while emphasizing that connection.
Paragraph 3: Hard Hitting Highlights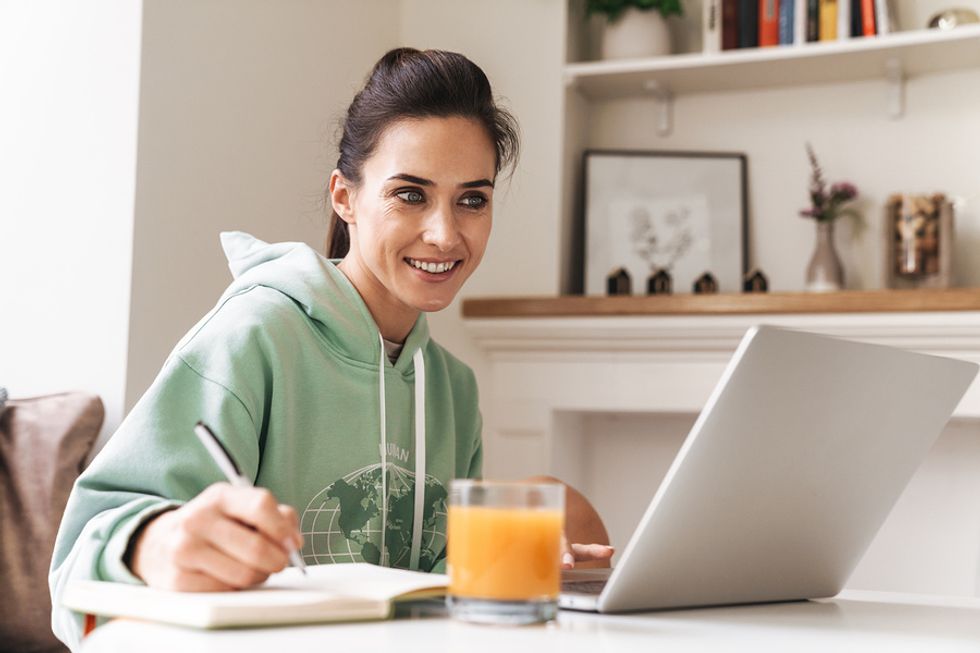 Bigstock
Select a couple of examples from your resume that you believe will impress recruiters and hiring managers. Rather than a complete cut and paste, reword these achievements and frame them in a way that shows the employers what you can do for them.
In many cases, numbers resonate more than words, so be sure to include quantifiable examples wherever possible.
Paragraph 4: Say Goodbye While Refreshing Their Memory
In this fourth and last paragraph, be sure to thank the hiring manager for taking the time to read your disruptive cover letter (remember that not all managers do!).
Next, use this last bit of space to help the reader connect the dots to show them why you are a great job candidate, a business-of-one who can provide a service they need with a personal connection to the company that is invaluable.
Remember: You never get a second chance to make a first impression. Make yours count with an impactful and disruptive cover letter that separates you from the competition!
Need more help with your job search?
We'd love it if you signed up for Work It Daily's Power Hour Event Subscription! Get your career questions answered in our next live event!
This article was originally published at an earlier date.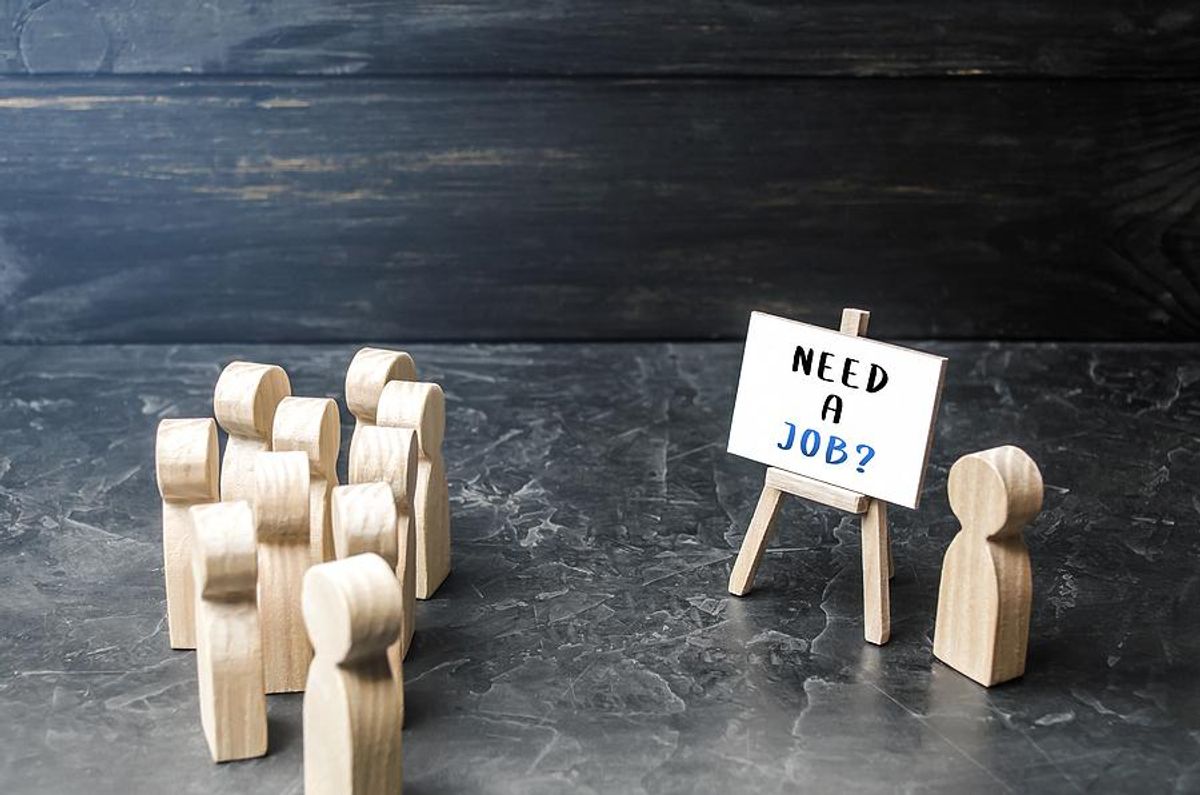 Bigstock
I hear a lot of myths about working for staffing or temp agencies. And it's funny because I used to believe them before I got invited to my first job interview with a temp agency. When I went on the interview, all the myths were busted and I fell in love with it.
The rest is history. Now I'm a fan of working with staffing and temp agencies, and so I want to walk you through those myths and make sure that I can bust them because you're missing out on some key opportunities, my friend.
Myth #2: Staffing Agencies Only Offer Low-Paying Jobs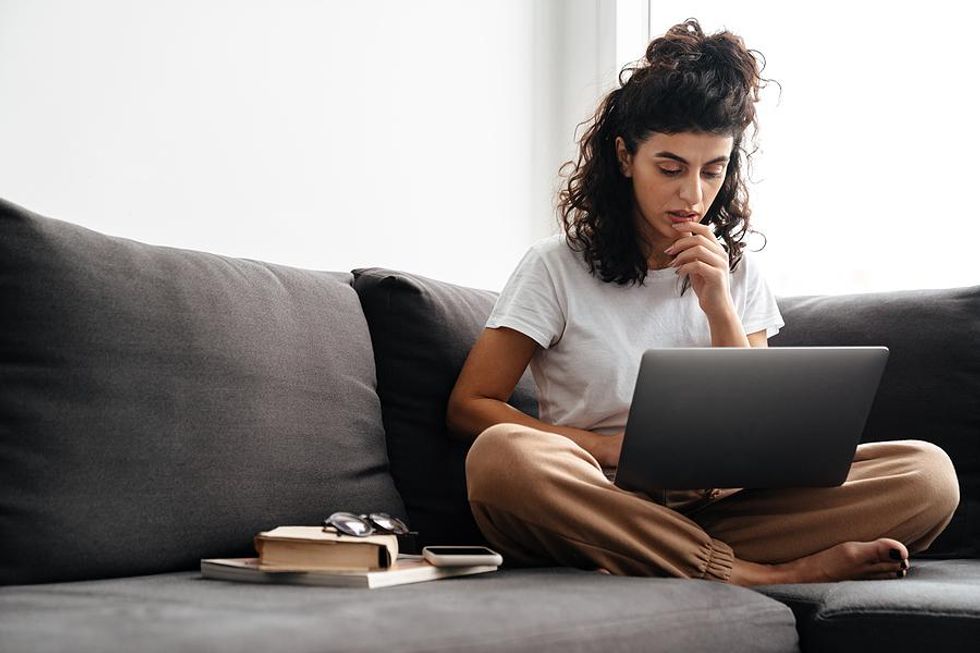 Bigstock
The second myth is that staffing agencies only offer low-paying jobs. That is not true either. Staffing agencies want to give you the best rate possible. They want you to stay in the job, so of course they're going to try to get you more money.
Take this story, for example. A young man was working at a company and he asked for a raise. They wouldn't give him one so he left and went to work for a staffing agency. The staffing agency eventually staffed him back at his old employer for double the pay. Double the pay!
So, that's my point. Staffing agencies negotiate higher rates because those employers really need that help. And this is a great opportunity for you to make more money.
Myth #3: You Have To Pay The Staffing Agency To Get A Job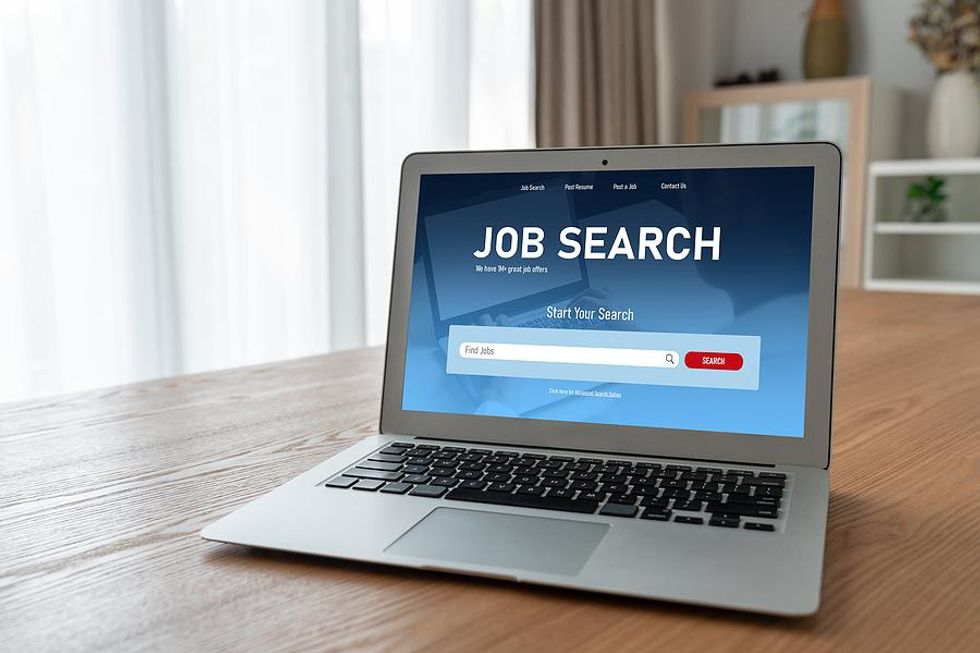 Bigstock
One of the craziest myths I've heard is that you're going to have to pay the staffing agency. That is not true at all. If anybody is trying to make you pay to get a job, please run in the other direction.
The staffing agency gets paid through the employer. Not only do they get paid to cover the cost of hiring you and all the additional expenses, but then they earn a surcharge off that as well. The actual company that you're working for benefits from this too because they don't have to pay all the extra expenses of having you as a full-time employee. It's a total win-win situation, but you're never going to have to pay.
Myth #4: There's No "Career Padding" When You Work With A Staffing Agency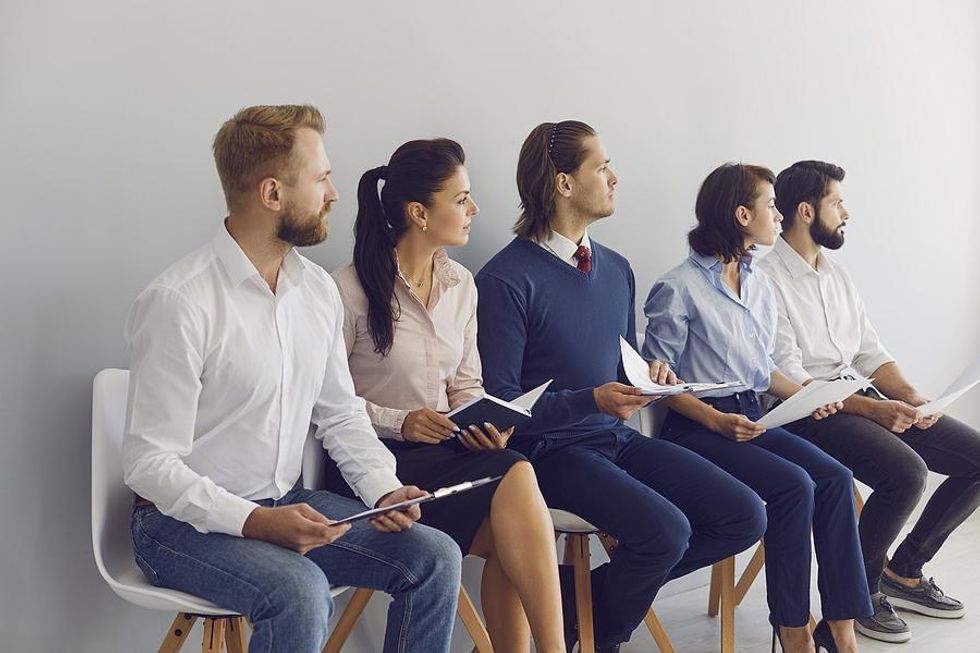 Bigstock
The last myth about working for staffing agencies is this idea that there's no "career padding"—that if you become a temp, it doesn't help your career at all. That's not true.
First of all, a lot of these jobs can go from temp to perm, meaning you start out there, and if they like you and you like them, they'll offer you a full-time job. Working for a staffing agency is a great way to get your foot in the door.
Also, working for a staffing agency can let you go out on various assignments, giving you more diversity of your experience in terms of industry and skill sets, which can make you more marketable and allow you to earn more money.
Ultimately, working for a staffing or temp agency can be a wonderful way to catapult your career.
Want To Work With A Staffing Agency? Attend This Live Event To Learn More!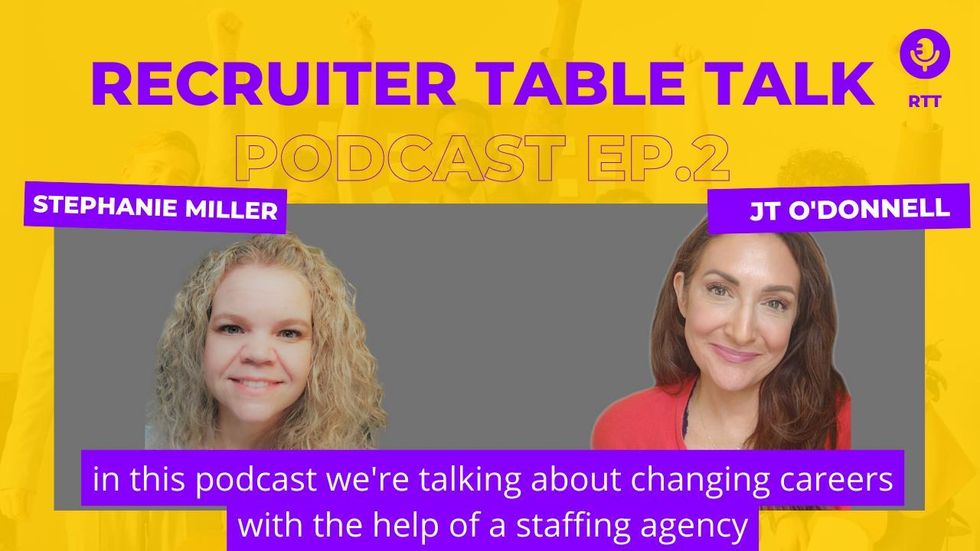 I am so lucky to be partnering with a staffing agency called Express Pros. Now that you understand that all of these myths are working against you and there are so many advantages to working for a staffing company, what are you waiting for?
Join us on Wednesday, September 28th at 1:30 pm ET / 10:30 am PT for an in-depth conversation on the power of working with a staffing agency to make your career dreams come true!