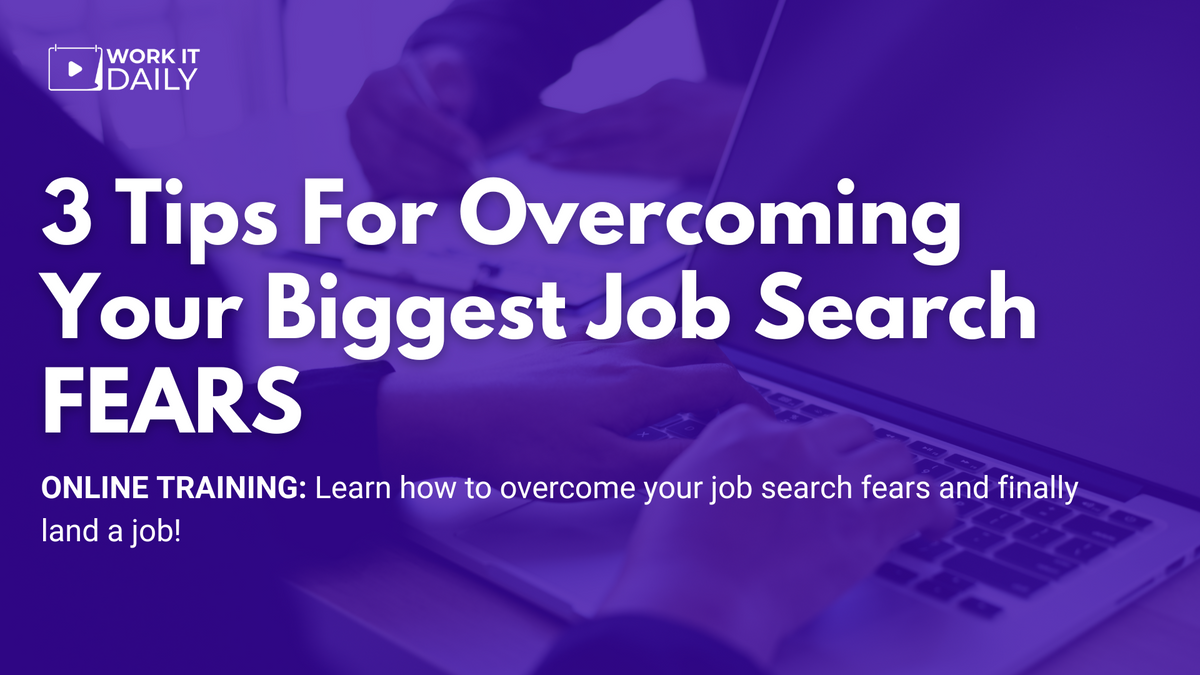 Are you terrified of screwing up a job interview? Does the thought of writing a cover letter horrify you? Are you scared to network with others? What do you even say, anyway? If you're struggling to overcome your job search fears, this live event is for you.
We get it. Looking for work can be scary, especially if you've been at it for a long time and haven't gotten any results.
Understanding which fears are getting in the way and how to overcome them will make all the difference. Sometimes you might not be aware of which obstacle is getting in the way of your goals. If you want to overcome these fears once and for all, we invite you to join us!
In this training, you'll learn how to:
Utilize strategies for coping with your job search fears
Be confident in your job search—from writing your resume to networking
Face your fears and move forward
Join our CEO, J.T. O'Donnell, and Director of Training Development & Coaching, Christina Burgio, for this live event on Wednesday, October 5th at 12 pm ET.

CAN'T ATTEND LIVE? That's okay. You'll have access to the recording and the workbook after the session!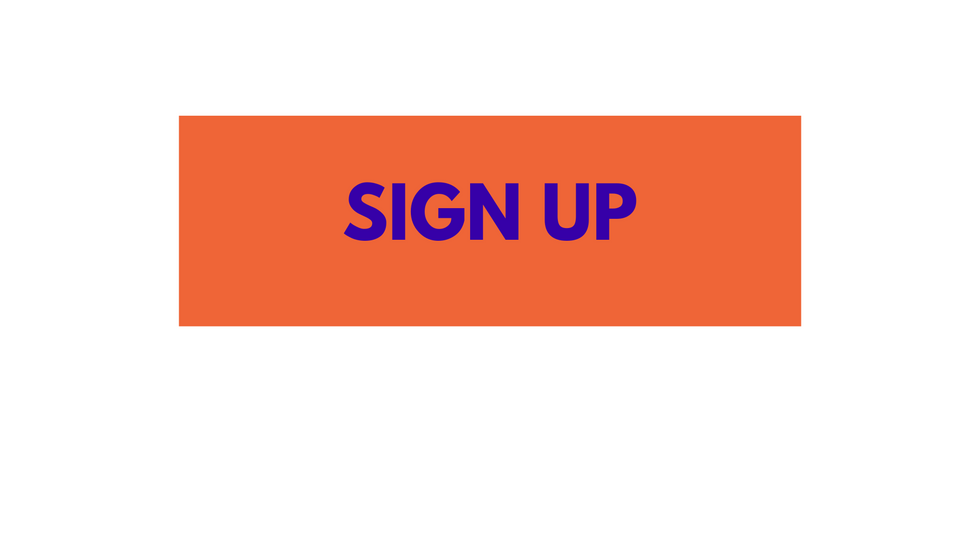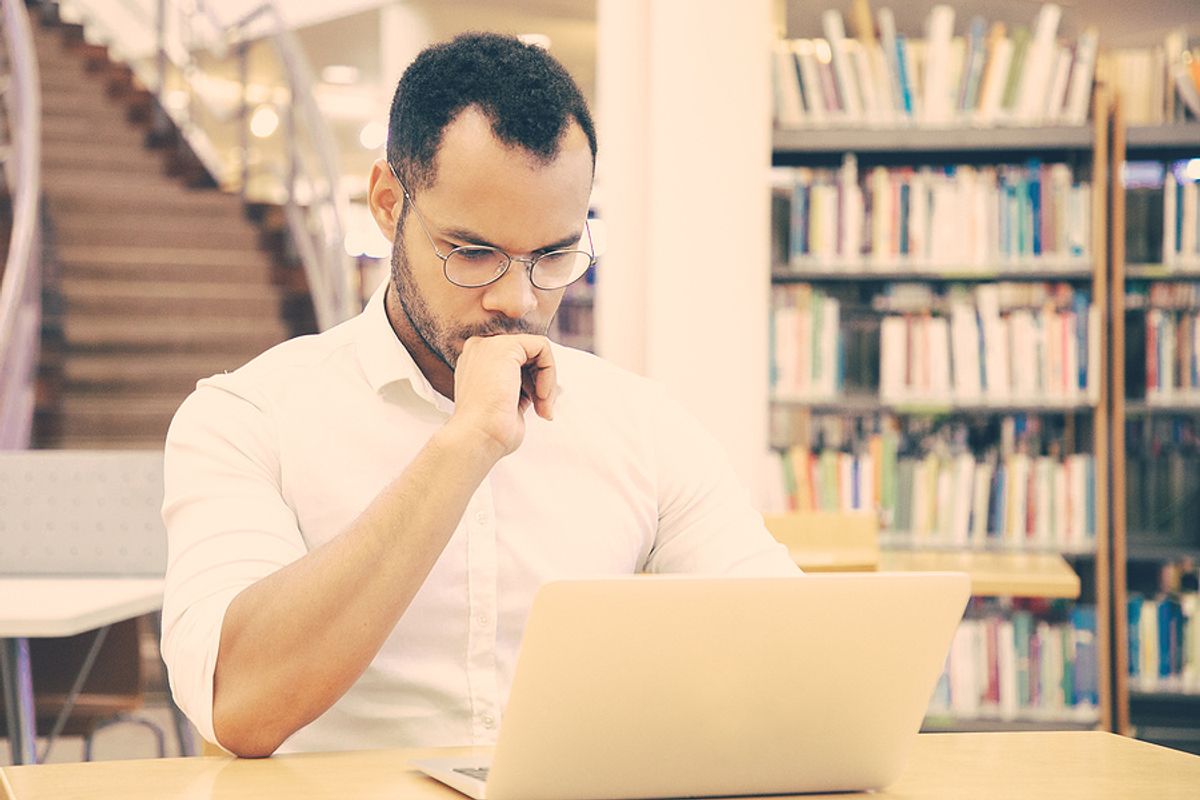 Bigstock
When you apply for a job, it's important to do your homework on the company so that when you get a job interview and your interviewer asks, "What is it about us that drew you to our company?" you aren't left stumped or jobless.
Not only that, but it's important to figure out if the company is a place YOU would enjoy working at. So, before you send off that resume, check out these sneaky ways to research a company:
Learn About The People Who Work At The Company
Most companies have a staff page on their website. On this page, the company will list some, if not all, of the employees at the company. Here, you can get the names (and sometimes contact information) of people who you'd be working with if you got the job.
How to learn more:
Warning: Don't be creepy or demanding when contacting these people! Simply reach out to them in a professional manner, introduce yourself, and tell them you're interested in learning more about the company and work environment. If they respond, go you! If not, move on and leave them alone.

Find Out What The Company Is Sharing On Social Media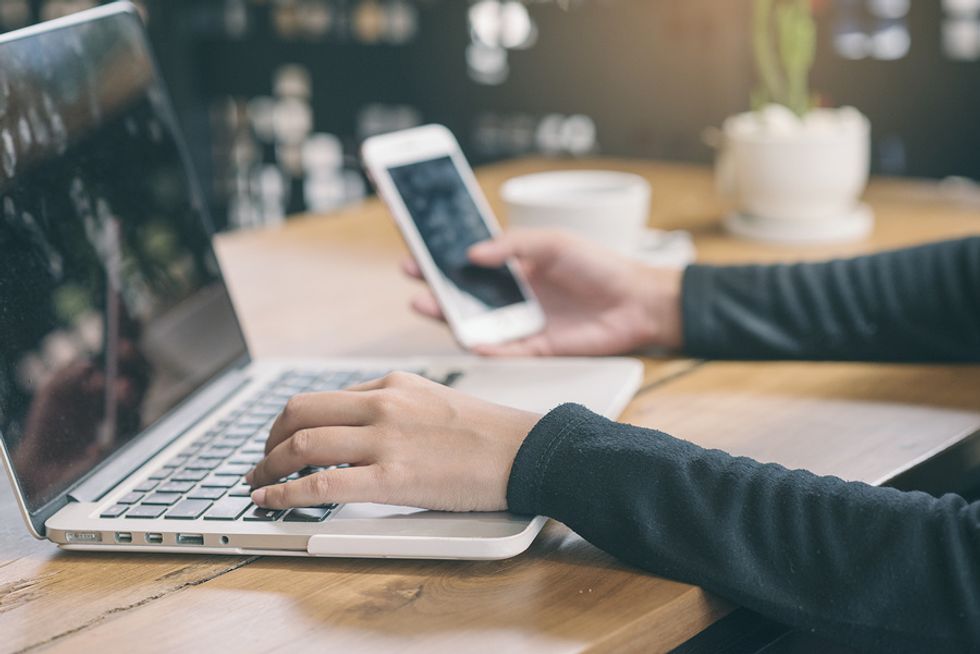 Bigstock
These days, everyone is on social media—including employers. Look them up on Facebook, Twitter, LinkedIn, YouTube, Pinterest, TikTok, and so on. Look closely at what they're tweeting, posting, or filming. This is a great way to get a feel for the company's values.
When browsing the social channels of companies, ask yourself these questions:
What events are they promoting?
What articles are they sharing?
How are they interacting with their followers?
Take note of anything that jumps out at you. If something fascinates you, mention it in your
cover letter
or interview.
See What The Employees Are Saying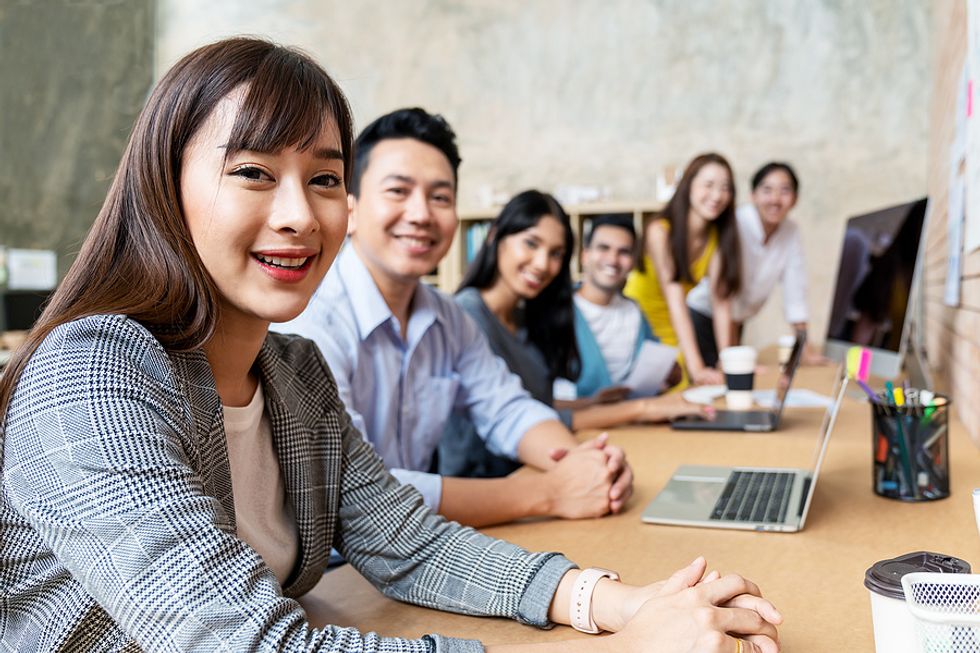 Bigstock
Ever wished there was a place that rated companies based on how much people like working there? Well, now there is! Sites like Indeed, Glassdoor, and Comparably are great places to learn about a potential employer and how people like working there. With these sites, individuals can comment on the company's benefits, culture, work, and more. Not only that, but they can rate a company based on how much they like working there.
You can also learn more about salary and past interviewing experiences! According to Indeed's Employer Branding Survey, 83% of job seekers say their decisions on where to apply are influenced by employer reviews.
So before you apply for a job, make sure you do your research. Doing a little research can go a long way in your job search. Don't be lazy—learn more about your dream company now!
Need more help with your job search?
We'd love it if you signed up for Work It Daily's Event Subscription! Get your career questions answered in our next live event!
This article was originally published at an earlier date.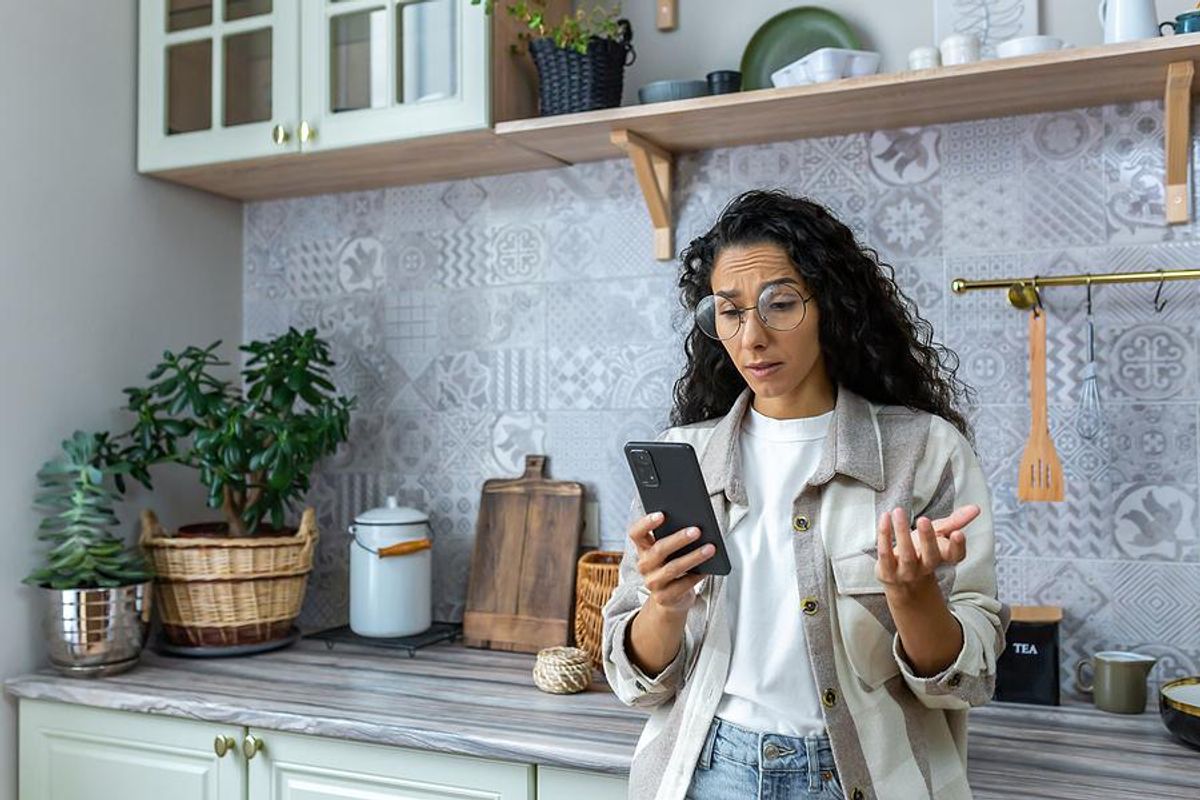 Bigstock
If you feel like many of the job postings you come across in your job search are scams, you're not alone. You are not the first job seeker to tell me they feel this way. But we have to think about where this comes from.
The Job Application Process Is A Broken System
Back in the day, a company would post a job in the want ad section of a newspaper, so you'd have to open up a newspaper, read through it, write up a resume and cover letter, and snail mail your application off to them. When the idea came to post jobs online, it meant more people who were the right fit could apply. But over time, that's broken down.
Now thousands of people will apply for one job when it gets posted. And many of those job applicants are not a fit. So employers now have to hire recruiters, who are also called sourcers, to go through thousands of applicants so they can whittle it down to about 50 qualified applicants. What's the rhyme or reason they're using to select some applicants and screen others out?
This is why you don't get called—because it's just so random.
After employers get down to 50 applicants, they look through those, find a few they like, and call them. That's why only 3% of people who apply online ever hear back from companies.
It's a completely broken system, so I can see why it feels like a scam. The whole thing is flawed.
So, how do we improve this system? It starts with making better matches, getting back to a place where only the right people are applying to the employer. We actually want fewer applicants, but more of the right applicants. That's the solution. And there are hundreds of millions of dollars in this industry trying to figure it out. But the one thing we have seen is that storytelling is one of the ways to do that.
You're going to see a rise in companies telling their stories. And there's a fancy term for this in our industry. It's called employer branding. Companies will tell their stories on social media platforms like TikTok so that those stories fatefully, naturally, and organically show up in your feed. But it's not fate, right? It's the algorithm at work—and before you know it, you'll start to see companies that feel like a fit. Then you'll go over and check them out. You'll see that there's a job posted that you're fit for. And this is how this matching process will start to fine-tune itself.
Right now, yes, you're right. Those online job postings don't work. They don't work for either side. We need a better system. And storytelling is the key. So go learn how to conduct a proactive job search today so you can finally land a job and work for an employer you actually like!
Need more help with your job search?
I'd love it if you signed up for Work It Daily's Event Subscription! I look forward to answering all of your career questions in our next live event!