Resume Gaps? What Gaps?
February 09, 2012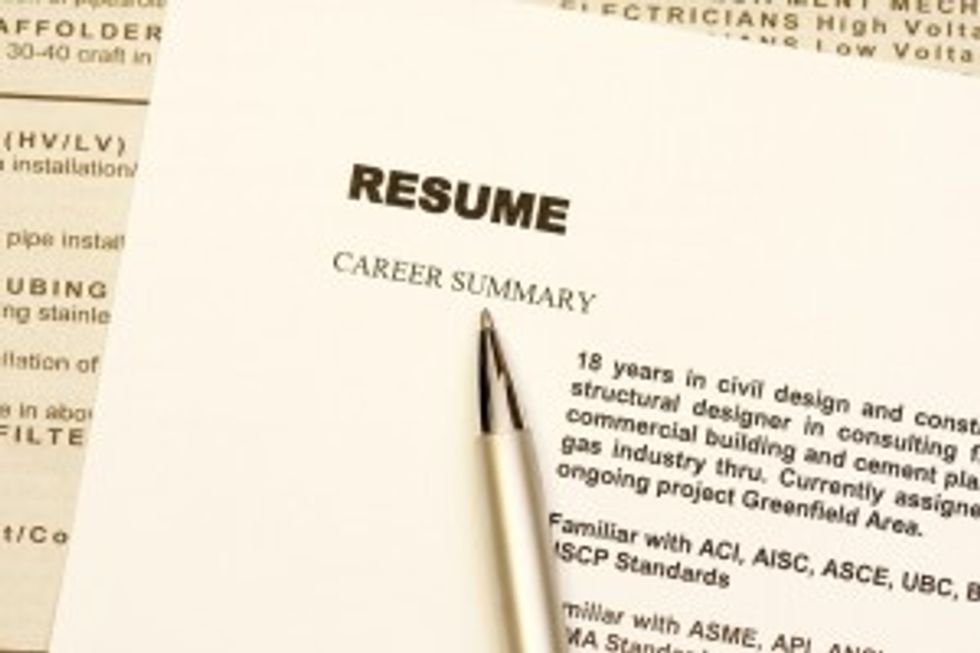 "JT & Dale Talk Jobs" is the largest nationally syndicated career advice column in the country and can be found at JTandDale.com.
Dear J.T. & Dale:
How do you handle questions concerning
gaps on your resume
? I worked before I had my children, then did jobs that allowed me to stay home with them. I've held several retail, food-service and managerial jobs, and even had my own business for a few years. I'm going to college for an accounting degree and look forward to working again, but I've gotten looks from interviewers about gaps in my work history. - Sheryl
DALE:
Those aren't gaps, Sheryl, those are just stops along the way in your decades-long preparation to be an accountant. Let's back up and think about all those other recent accounting grads who will be your primary competition for jobs. You have a depth and breadth of experience that can differentiate you from them. So, on your resume, pick an advantageous starting point and put a heading like "Work Experience, 2000 to Present." Then put highlights. You don't have to include every
job
.
J.T.:
The key is to tie your past to your future. There must be a reason why you chose accounting - focus your resume on all the accounting-related functions within your past jobs. That way, they'll see where you got your desire to get into accounting.
DALE:
The goal is to make your new accounting job seem like a logical progression - looking back on your work life, you have created a path that led you to the point where you are the perfect entry-level accountant.
J.T.:
If you still get any of those funny looks, go on the offensive with something like: "When I started my family, I opted to get creative in my career so I could work and take care of my kids. As you can see, I've really gravitated toward the accounting elements in my past jobs. The one constant in my work has been my interest in numbers and finance. That's why I'm getting a degree in accounting." That's the "logical progression"; it seems that you are exactly where you should be, and the only logical thing for the interviewer is to acknowledge how perfect you are for the position and let your career progress. © 2012 by King Features Syndicate, Inc.
Feel free to send questions to J.T. and Dale at
advice@jtanddale.com
or write to them in care of King Features Syndicate, 300 W. 57th Street, 15th Floor, New York, NY 10019.
Photo Credit: Shutterstock