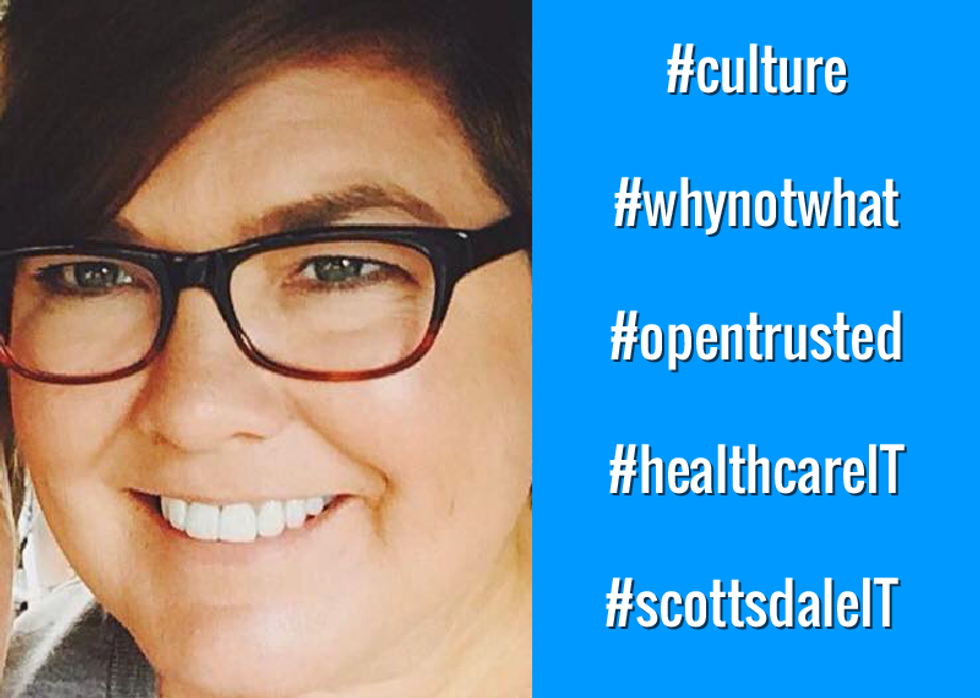 Name:
Rhonda Snider
Title:
Senior Recruitment Business Partner
Email:
rhonda.snider@orionhealth.com
LinkedIn:
www.linkedin.com/in/rhondasnider
Phone:
480-848-8014
Company Info
Company:
Orion Health
Location:
Scottsdale
Website:
orionhealth.com
Careers Page:
ohrecruit.orionhealth.com/careers
LinkedIn:
www.linkedin.com/company/orion-health
For Job Candidates
Preferred Method To Be Contacted By A Candidate:
Email
Preferred Process For Following Up On Application:
Email or Phone
Things That Impress You In A Candidate:
There are three things that impress me the most in candidates. I am impressed by candidates that have great attitudes, a willingness to learn new things and possess the desire to always grow and learn to better themselves both personally and professionally.
Things Candidates Must Include To Be Considered For Job:
In order to be considered for a job, I need to know first of all what your expectations are from both the company and the position. My ultimate goal is to find the right candidate for the company that live our values, Open / Trusted / Courageous and loves making a positive contribution to healthcare. I also need to know basic requirements such as willingness to relocate,
salary
, ideal commute, etc.
Things That Will Disqualify A Candidate From Getting Considered:
There really are no deciding factors that would disqualify a candidate from being considered. Candidates must have patience working with me and Orion Health is a process and it takes time.
Can Candidates Apply For Multiple Positions And Not Get Penalized?:
Yes
Recruiter's Perspective
What's your favorite quote?
The single biggest problem in communication is the illusion that it has taken place. – George Bernard Shaw
What do you like to do in your free time?
I enjoy Crossfit, golf and watching sports with
friends
and family.
In a sentence, why do you enjoy working at your company?
I enjoy working as a recruiter for a company that truly cares about their employees and stands behind their brand and the services we offer.
In a sentence, how does your company have fun on a regular basis?
We have fun everyday by staying positive and upbeat.
In a sentence, how would you describe the employees at your company?
The employees within our organization are extremely compassionate and we enjoy making a difference in peoples lives.