Recruiter Info
Name:
Stephen Greenwell
Title:
VP Client Services / HeadHunter
Email:
stephen@techhi.com
LinkedIn:
ca.linkedin.com/in/stephen-greenwell-46b8716
Phone:
519-201-1020
Twitter:
@stephengreenwel
Company Info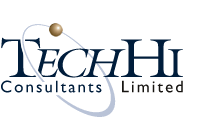 Company:
TechHi Consultants Ltd
Location:
Canada/ USA
Website:
www.techhi.com
LinkedIn:
www.linkedin.com/company/techhi-consultants
For Job Candidates
Preferred Method To Be Contacted By A Candidate:
Phone
Preferred Process For Following Up On Application:
Phone. All. The. Way.
Things That Impress You In A Candidate:
Magnetism. Skill. Transparency. Uniqueness. Realism. Clarity. Career-minded.
Things Candidates Must Include To Be Considered For Job:
Up to date resume obviously. Achievements/ 'special features' really help. Ability. Desire/desire to change.
Things That Will Disqualify A Candidate From Getting Considered:
Lies, white lies and half-truths. Me sensing when someone is using the set-up to manipulate a counter-offer. Bad follow-up/black hole syndrome. Greed. Attitude etc. basically, all the other stuff your grandparents told you was not cool when you were growing up ring true here.
Can Candidates Apply For Multiple Positions And Not Get Penalized?:
Yes
Recruiter's Perspective
What's your favorite quote?
At the moment, it's probably: "No snowflake in an avalanche ever feels responsible" - Voltaire
What do you like to do in your free time?
Spend time with family & friends, and banjo.
In a sentence, why do you enjoy working at your company?
Every single day is unique
In a sentence, how does your company have fun on a regular basis?
You can't survive/have fun in this profession long-term if you are not filling positions, and no amount of paintball, foosball or tough mudders will change that.
In a sentence, how would you describe the employees at your company?
Highly skilled, unique, knowledgeable, eccentric, resilient, determined, relentless, funny, and sharp.