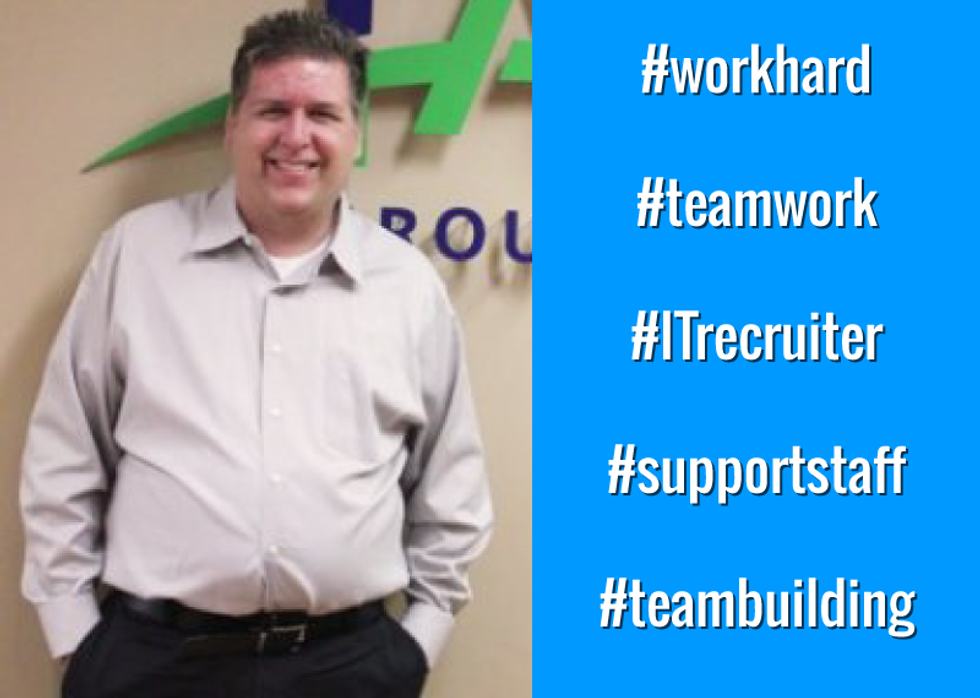 Recruiter Info
Name:
Stephen
Perry
Title:
IT Recruiter
Email:
Sperry72@gmail.com
LinkedIn:
ca.linkedin.com/in/stephenperry
Company Info
Company:
Tal Group
Location:
Toronto
Website:
www.talgroup.net
For Job Candidates
Preferred Method To Be Contacted By A Candidate:
Email
Preferred Process For Following Up On Application:
Email Inquiry
Things That Impress You In A Candidate:
Presentation, good formatted resume detailing experience in roles.
Things Candidates Must Include To Be Considered For Job:
Detailed resume, cover letter/skills summary that matches to JD
Things That Will Disqualify A Candidate From Getting Considered:
No contact information
Can Candidates Apply For Multiple Positions And Not Get Penalized?:
Yes
Recruiter's Perspective
What's your favorite quote?
Do or Do not there is no try
What do you like to do in your free time?
Free time in recruiting?
In a sentence, why do you enjoy working at your company?
My team and support staff
In a sentence, how does your company have fun on a regular basis?
Monthly birthday lunch celebrations, team building events
In a sentence, how would you describe the employees at your company?
Great people and supportive.