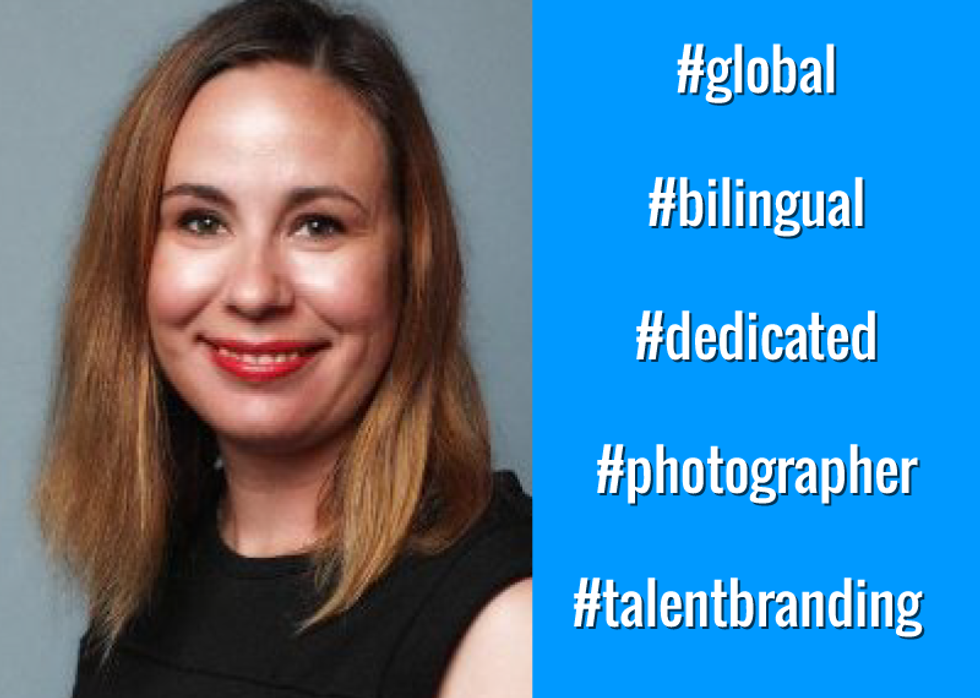 Name:
Tara de Jonge
Title:
Global Talent Acquisition Manager
Email:
tara.dejonge@2020spaces.com
LinkedIn:
https://ca.linkedin.com/in/taradejonge
Phone:
514-653-1473
Company Info
Company:
2020
Location:
400 Boul Armand Frappier
Website:
www.2020spaces.com
Careers Page:
www.2020spaces.com/careers
LinkedIn:
www.linkedin.com/company/2020inc
Facebook:
www.facebook.com/2020spaces/?fref=ts
For Job Candidates
Preferred Method To Be Contacted By A Candidate:
LinkedIn
Preferred Process For Following Up On Application:
Candidates may reach me by email or LinkedIn for the quickest response. I can alternately be reached by phone.
Things That Impress You In A Candidate:
I am highly impressed with candidates who do their homework before an interview. They should have an understanding of the role and who we are; bonus points for those that research their interviewer and find opportunities to connect with them on a more personal level. I also admire confidence. If you have confidence in yourself, there is a good chance I will also have confidence in you!
Things Candidates Must Include To Be Considered For Job:
I often receive applications via LinkedIn however no
resume
is attached. I collaborate with hiring managers from around the world and not all use LinkedIn as frequently as in Western cultures, for example, Germany or China. It's important to send me resumes when applying regardless of the job platform you apply from. I would also require a resume in either French or English.
Things That Will Disqualify A Candidate From Getting Considered:
If I receive resumes in a language other than French or English, it's very difficult for me to consider you. Resumes who are completely disconnected from the role I have open and who don't have the necessary skill set would also be put aside.
Can Candidates Apply For Multiple Positions And Not Get Penalized?:
Yes
Recruiter's Perspective
What's your favorite quote?
"Good things come to those who work their asses off and never give up!"
What do you like to do in your free time?
Take pictures. I have taken 60,000 photos since 2010, the date I got my DSLR
In a sentence, why do you enjoy working at your company?
The international exposure, great team and collaborative spirit are all things I love about working for 2020!
In a sentence, how does your company have fun on a regular basis?
Each country is unique however many of our offices have social committees or fun squads which organize all sorts of events throughout the year.
In a sentence, how would you describe the employees at your company?
Our employees are engaged, technically brilliant and passionate individuals who genuinely care about the customer and the work they do.