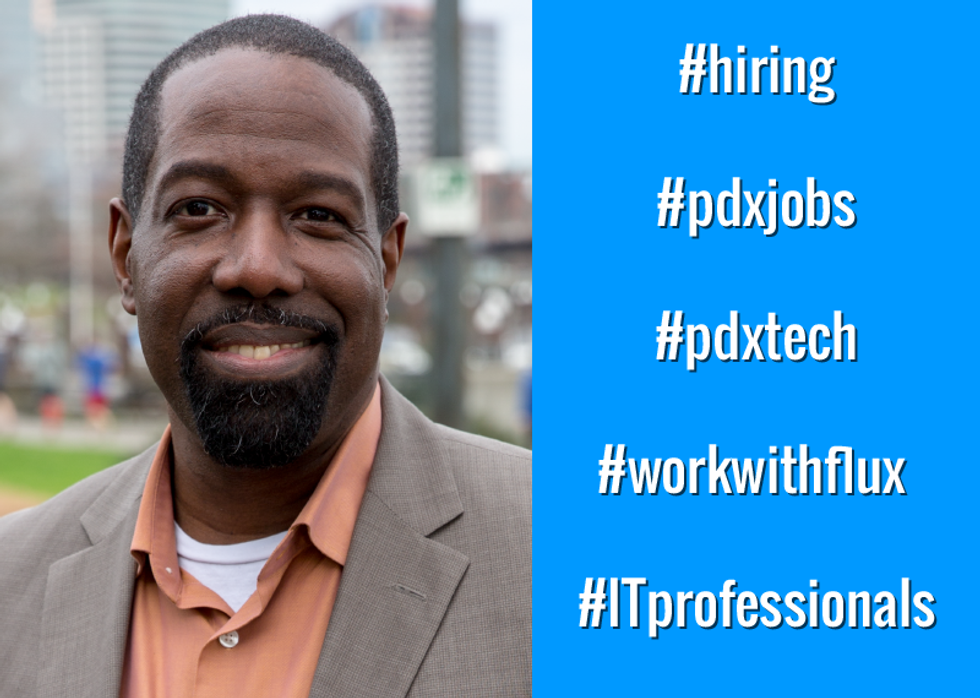 Recruiter Info
Name:
Tim Butler
Title:
Senior Technical Recruiter
Email:
tim.butler@workwithflux.com
LinkedIn:
www.linkedin.com/in/tbutler67
Phone:
503-558-3491
Twitter:
@PDXTimB
Company Info
Company:
Flux Resources, LLC
Location:
Lake Oswego, OR (Portland Metro)
Website:
www.workwithflux.com
For Job Candidates
Preferred Method To Be Contacted By A Candidate:
Email
Preferred Process For Following Up On Application:
Email is always the most effective way of following up with me.
Things That Impress You In A Candidate:
Candidates with the combination of a solid educational background (even if certs vs BS degree) and work history, especially those involved in professional development. However, more than anything attitude impresses me. Candidates with a great attitude that is demonstrated throughout the process and verified by former colleagues is what impresses me most. Great at their craft AND a quality team member? You can't beat that.
Things Candidates Must Include To Be Considered For Job:
Cover letters are wonderful for showing a recruiter or hiring manager how you fit the position you're applying for and they set you apart from the rest of the candidates. Genuine enthusiasm about an opportunity and knowledge about the employer's business are vital as well.
Things That Will Disqualify A Candidate From Getting Considered:
Lack of required skills and bad attitude (or apparent disinterest).
Can Candidates Apply For Multiple Positions And Not Get Penalized?:
Yes
Recruiter's Perspective
What's your favorite quote?
"Attitude is everything."
What do you like to do in your free time?
Spend time with my family, support my favorite sports teams, and listen to music.
In a sentence, why do you enjoy working at your company?
Because we have a great team of talented recruiting professionals who sincerely care about doing what's right for our candidates and clients.
In a sentence, how does your company have fun on a regular basis?
Food and drink.
In a sentence, how would you describe the employees at your company?
Diverse, intelligent, funny, and professional.