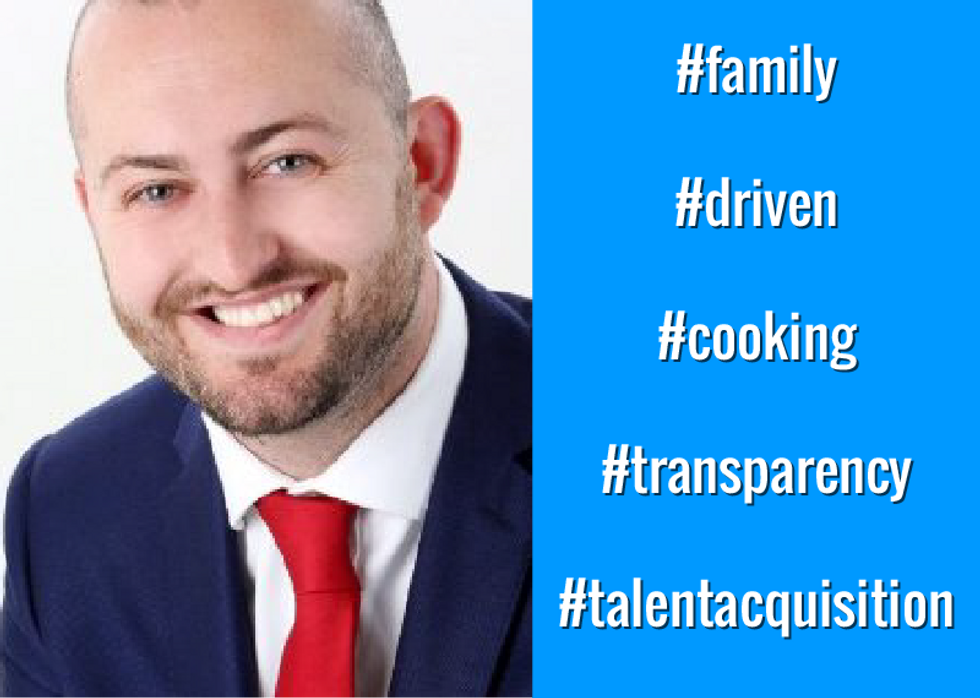 Name:
Tom Stoten
Email:
tommystoten@hotmail.com
LinkedIn:
www.linkedin.com/profile/view?id=AAMAABT8oRMB-VXAT3kTdX5xB9x1Z0uvA5oELIQ&trk=hp-identity-name
Phone:
207-337-0049
Company Info
Company:
Education365
Location:
Bank, London
Website:
www.education365.co.uk
For Job Candidates
Preferred Method To Be Contacted By A Candidate:
LinkedIn
Preferred Process For Following Up On Application:
Phone contact. Before anything else, I need to know the ins and outs of the candidate's motivations and their requirements. As a result, I will set up a phone call at the candidates convenience and run through, in detail, the specifics of what it is they are looking for. This will help save us both a lot of time in the long run, and will reduce the risk of any last-minute fall out later in the process!
Things That Impress You In A Candidate:
Honesty. Punctuation. Professionalism. Honesty. Punctuality. Detail. Honesty. Someone who will come back to me asap if they miss a call or get an urgent email from me!
Things Candidates Must Include To Be Considered For Job:
Relevant qualifications. Relevant experience. Their short/long term goals. Their contact information!
Things That Will Disqualify A Candidate From Getting Considered:
Poor spelling and punctuation. Someone unresponsive for days. No clear instruction as to what they specifically want from their next role. A poor attitude and work ethic. False information.
Can Candidates Apply For Multiple Positions And Not Get Penalized?:
Yes
Recruiter's Perspective
What's your favorite quote?
If someone's trying to pull you down, it's simply because you're above them...
What do you like to do in your free time?
Socializing and Sport, with a particular preference of Football and Rugby.
In a sentence, why do you enjoy working at your company?
I enjoy the freedom of working in my own way. My success comes from using my own methods and being able to plan my day the way I feel is best.