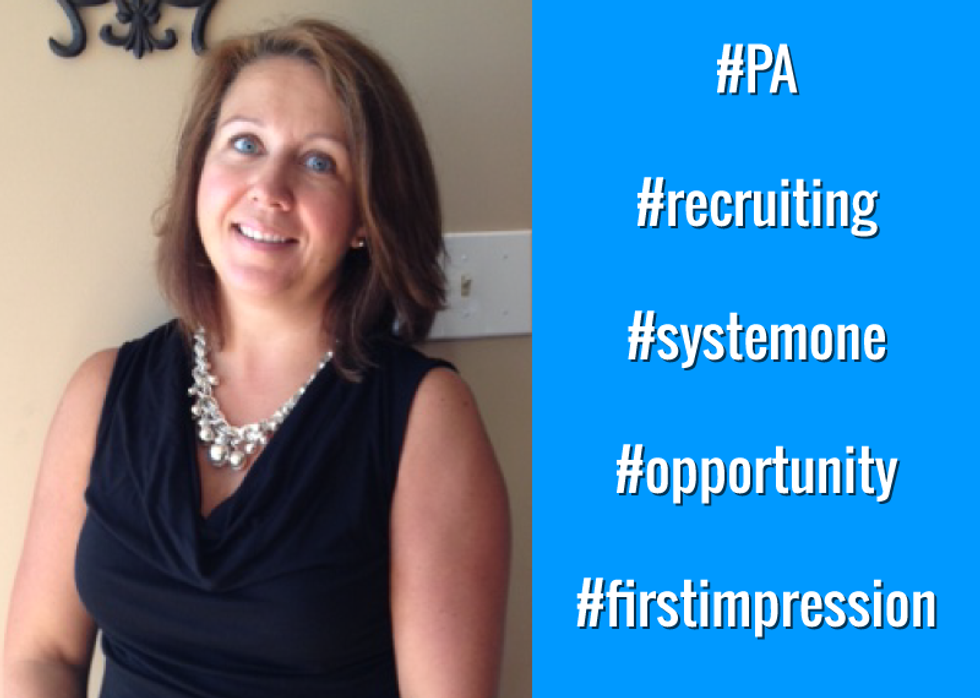 Name:
Toni Maksym
Title:
Recruiting
Manager
Email:
toni.maksym@SystemOneServices.com
LinkedIn:
www.linkedin.com/in/toni-maksym-b2327055
Company Info
Company:
System One Services
Location:
Lansdale, PA
Website:
www.systemoneservices.com
For Job Candidates
Preferred Method To Be Contacted By A Candidate:
Email
Things That Impress You In A Candidate:
First impressions are crucial...that means a well written
resume.
Things Candidates Must Include To Be Considered For Job:
Have relevant experience listed on their resume related to the job.
Can Candidates Apply For Multiple Positions And Not Get Penalized?:
Yes
Recruiter's Perspective
In a sentence, why do you enjoy working at your company?
The endless opportunities