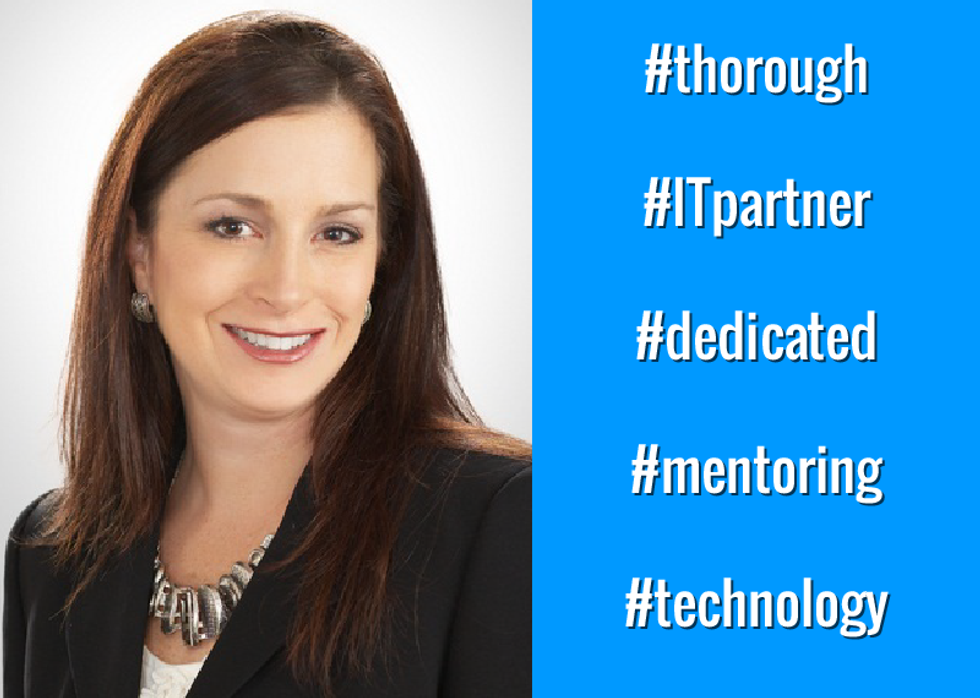 Recruiter Info
Name:
Tonya Spell
Title:
Sr. Consultant
Email:
tspell@walker-elliott.com
LinkedIn:
www.linkedin.com/in/tonyaspell
Phone:
713-482-3750
Company Info
Company:
Walker Elliott
Location:
Houston, TX
Website:
www.walker-elliott.com
Careers Page:
www.walker-elliott.com/candidates/jobs/JobSearch/
LinkedIn:
www.linkedin.com/company/walker-elliott
Twitter:
@walkerelliott
Facebook:
www.facebook.com/Walker-Elliott-110917205613328/
For Job Candidates
Preferred Method To Be Contacted By A Candidate:
Email
Preferred Process For Following Up On Application:
Shooting an email with a resume is the best first step and then I will contact you to set up an phone interview. rest assured, I will NEVER send your resume anywhere without you specific permission ahead of time - for each client. The last thing I want to do is present someone who either has no desire to work somewhere for various reasons or has already been presented. Not actively looking but want to chat? Fell free to call.
Things That Impress You In A Candidate:
Willingness to recognize we are here to help and be your partner
Willingness to take constructive advise on your resume and/or career search
A well thought out plan/roadmap with the ability to articulate how your past has lead you to where you are today
A desire to grow
A well written resume with details about what you did and where (as opposed to a functional resume providing an overview only).
Things Candidates Must Include To Be Considered For Job:
A resume in a Word attachment and the ability to sit on a 15-20 minute phone interview with me to go over his/her background, technical abilities, and salary expectations history. In short, I need to be able to get to know you as my clients don't hire me to provide resumes, but more to provide candidates who are a good fit. Must also be able to pass a background check.
Things That Will Disqualify A Candidate From Getting Considered:
Not discussing their previous history and/or salary expectations and/or dishonesty.
Can Candidates Apply For Multiple Positions And Not Get Penalized?:
Yes
Recruiter's Perspective
What do you like to do in your free time?
I am actively involved in the Houston Livestock Show & Rodeo and an avid sports fan
In a sentence, why do you enjoy working at your company?
We have tremendous camaraderie and stability amongst our team and all work full desks.
In a sentence, how does your company have fun on a regular basis?
We work out together, we eat lunch together monthly, we take trips together and we often play games
on Friday
together.
In a sentence, how would you describe the employees at your company?
The recruiting team at Walker Elliott is comprised of the finest career consultants in the industry who are dedicated and here for the long haul.