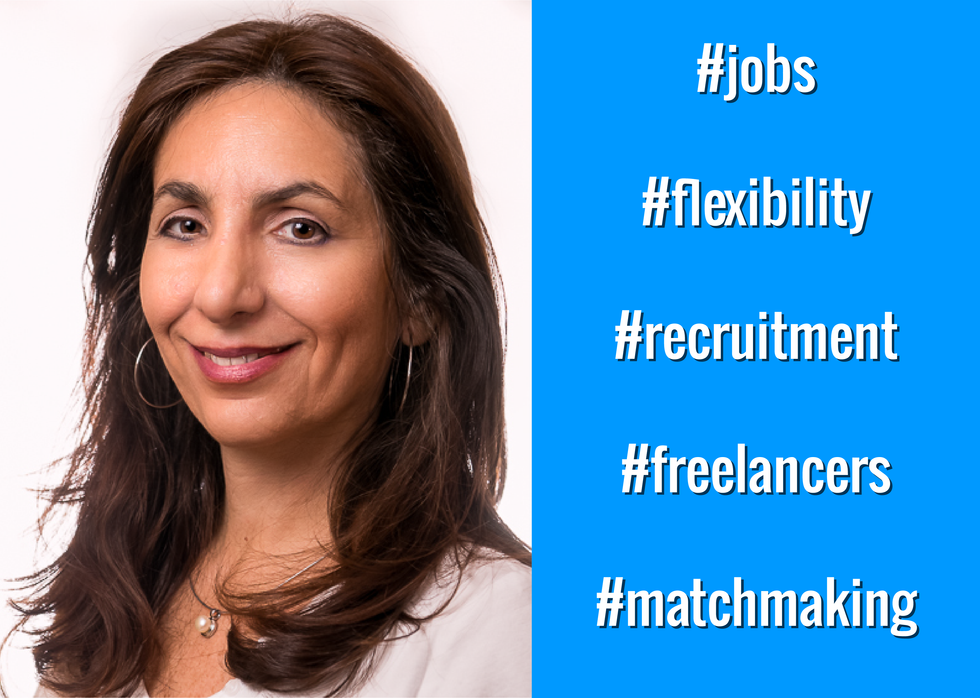 Recruiter Info
Name:
Vera Gavizon
Title:
Co-Founder
Email:
vera@workhoppers.com
LinkedIn:
ca.linkedin.com/in/veragavizon
Phone:
514-600-0488
Twitter:
@workhoppers
Company Info

Company:
Workhoppers
Location:
Montreal
Website:
www.workhoppers.com
LinkedIn:
www.linkedin.com/company/workhoppers
Twitter:
@workhoppers
Facebook:
www.facebook.com/workhoppers
For Job Candidates
Preferred Method To Be Contacted By A Candidate:
Email
Preferred Process For Following Up On Application:
Please create a profile on Workhoppers.com
Things That Impress You In A Candidate:
Skilled professionals seeking flexible work
Things Candidates Must Include To Be Considered For Job:
Picture, CV, brief description, type of jobs you want to do
Can Candidates Apply For Multiple Positions And Not Get Penalized?:
Yes
Recruiter's Perspective
What do you like to do in your free time?
Good book, beach and sun, traveling
In a sentence, why do you enjoy working at your company?
The possibility of finding work to people needing flexibility in their life
In a sentence, how would you describe the employees at your company?
Friends working on a same cause to make things happen