What is 'Job Swooshing'?
April 04, 2012
Last week on JT on Jobs, I shared how we are seeing more "job swooshing" taking place. It's a common sign the economy is recovering and it is very good news for job seekers. (Watch the video above to learn why.)
---
84% of Americans Hate Their Jobs = Lots of Job Swooshing
When job swooshing starts to occur, it creates challenges for employers - and opportunities for disatisfied workers. As many as 60-80M workers are expected to start looking for different jobs when they feel the economy is truly on the rebound. And when that happens, the competition for jobs gets stiffer! So, for those of you that have been looking for work unsuccessfully to-date, you better assess your strategy and take it up a notch because it's going to get even harder to find a job!
3 Skills Job Seekers Need in 2012
To take advantage of the job swooshing phenomenon, I outlined the
three skills every job seeker needs in 2012
as part of a recent
JT on Jobs
episode. The only way to get an employer to give you a shot is to earn your place in their tribe.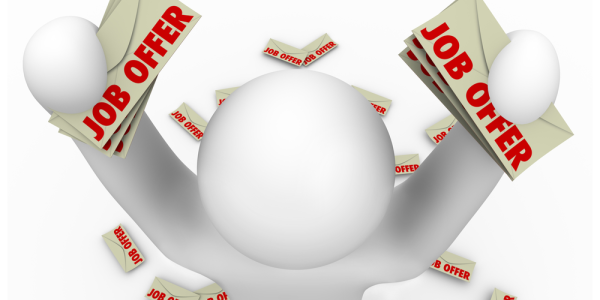 You do that by displaying these skills better than your competition. Otherwise, you find yourself become a resume and cover letter robot... and still don't get the job you want and deserve.
Your Turn
Are you seeing signs of "job swooshing" in your industry? How will you take advantage of this trend?
Job swooshing image from Shutterstock