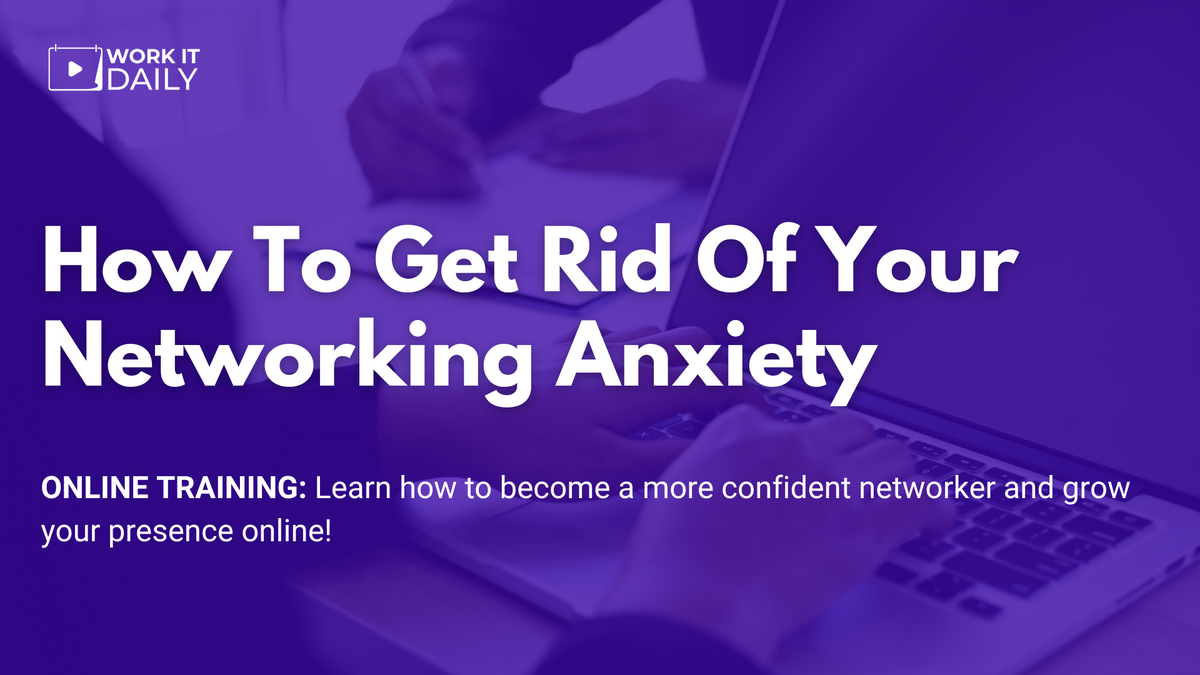 Does the thought of attending a networking event give you crippling anxiety? Are you worried you're wasting your valuable time on a networking strategy that isn't working for you? If so, you're in the right place!
---
The good news is that none of us are born with a natural talent for networking, even the people who really like it.
As a business-of-one, you need to market yourself. Networking is a skill that anyone can learn. In order to do so, you just need to use the right strategy!
In this training, you'll learn how to:
Create an effective networking strategy that gets you results faster than applying to countless jobs
Identify dream companies you'd love to work for
Become a more confident networker and grow your presence online
Join our CEO, J.T. O'Donnell, and Director of Training Development & Coaching, Christina Burgio, for this live event on Wednesday, October 19th at 12 pm ET.
CAN'T ATTEND LIVE? That's okay. You'll have access to the recording and the workbook after the session!