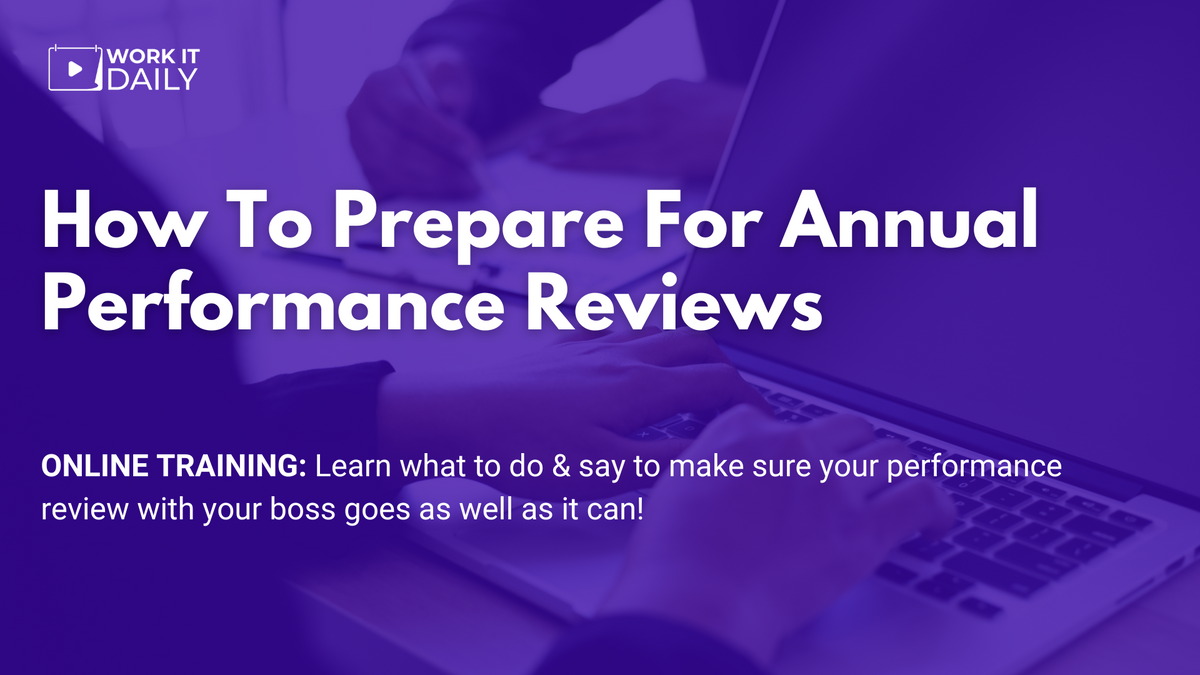 Do you have an upcoming performance review and aren't sure how to prepare? Are you struggling to communicate your value during a yearly performance review? If so, we're here to show you the ways to effectively prepare and
stand out
to your employer!
---
Performance reviews can be intimidating, especially if you aren't sure how to prepare and what will be discussed. Either way, it's critical to spend extra time setting yourself up for success during this meeting with your manager.
Think of these meetings as a valuable opportunity to speak with your manager about growth and goals moving forward in your career. You've got this!
In this training, you'll learn how to:
Get clear on your goals both individually and within the organization
Effectively prepare for the annual meeting on your performance with a manager
Develop effective speaking points that contribute to your growth and accomplishments as a professional
Join our CEO, J.T. O'Donnell, and Director of Training Development & Coaching, Christina Burgio, for this live event on Wednesday, August 24th at 12 pm ET.
CAN'T ATTEND LIVE? That's okay. You'll have access to the recording and the workbook after the session!