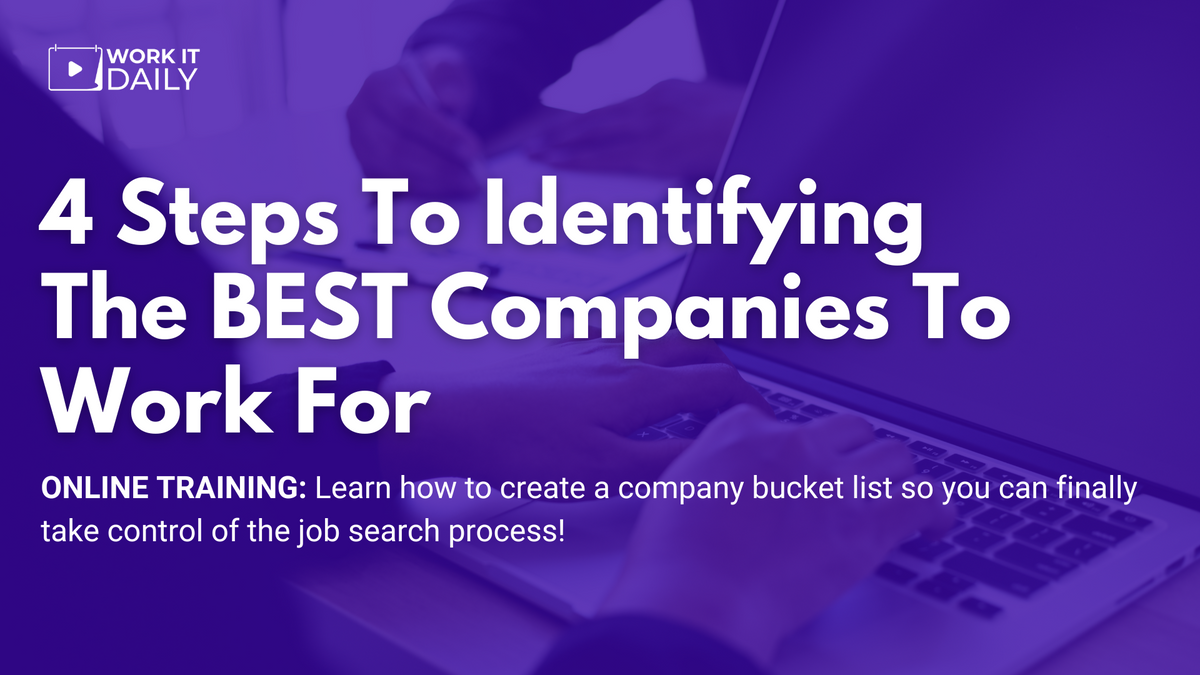 Are you applying to countless jobs online without any results? Do you have a tough time figuring out which companies you'd love to work for? When it comes to your job search, do you feel defeated when it comes to rejection? If so, you're in the right place!
---
As a professional, you are a "job shopper." You are shopping for your next opportunity.
Putting together a company bucket list will be your guide when it comes to your job search. It will help you focus on the right activities so you're not wasting hours, days, or months on outdated job search activities that don't pay off.
This tool will EMPOWER you and allow you to take control of the job search process to find opportunities with which you're TRULY aligned.
In this training, you'll learn how to:
Define yourself as a "job shopper"
Figure out how to establish a company connection story
Distinguish which companies to add to your company bucket list and why
Join our CEO, J.T. O'Donnell, and Director of Training Development & Coaching, Christina Burgio, for this live event on Wednesday, October 26th at 12 pm ET.
CAN'T ATTEND LIVE? That's okay. You'll have access to the recording and the workbook after the session!