Have you always wanted to try Work It Daily? Now you can for FREE!

Get expert career support from coaches who've helped professionals land jobs at companies like Apple, Amazon, and NYSE.Get expert career support from coaches who've helped professionals land jobs at companies like Apple, Amazon, and NYSE.

What Our Clients Say About Work It Daily

Work It Daily has helped THOUSANDS of people gain the confidence, skills, and knowledge they needed to achieve their goals. Here are a few people who have reaped the benefits of our program...
"I had three offers in hand within a month versus 10 months of struggling alone to find a job. I can't be thankful enough to the program for such a tremendous boost to my confidence."
- Sam s., happy Work It Daily customer
"I went from being laid off without warning to an even better opportunity in a little under 6 weeks."
- Brian l., happy Work It Daily customer
"I followed the advice regarding resume format and the disruptive cover letter format, and received two calls for phone screens from two different companies in the same week! I am thrilled! Your techniques really do work!"
- Hillary t., happy Work It Daily customer
"After 3 interviews, I finally got back in with a great company and final home. At 61, this feels awesome. All the advice from the resume to interviewing to cover letter helped tremendously. Thank you."
- Shane n., happy Work It Daily customer


Learn From The Best
Expert coaching support lead by long-time career expert J.T. O'Donnell. With her 18+ years of experience in the development of professional HR tools and resources, she has delivered 200+ presentations to more than 10,000 professionals on a wide variety of career topics. She has been featured in several publications including Inc. Magazine, Fast Company, The New York Times, and more.


With this subscription, you'll get: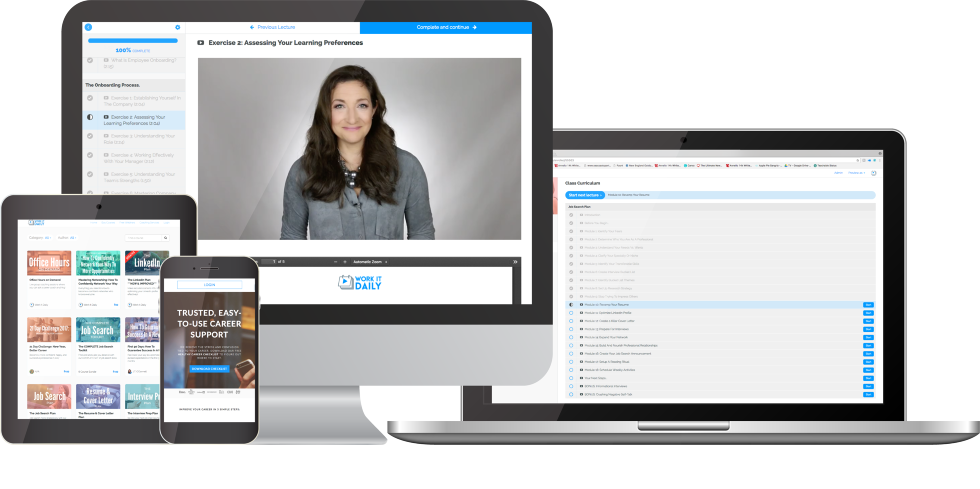 15+ video course library
Resume reviewed by our experts
LinkedIn profile assessment
Cover letter critique & feedback
Unlimited online career coaching
Networking with peers
24/7 access
CONVENIENT
Since everything is housed in our online platform, you can work anywhere, anytime. And, you can go at your own pace.
TRUSTED
Get insights from one of the top career coaches in the world, J.T. O'Donnell, and her team of trained experts.
EASY-TO-USE
Our intuitive online platform makes it easy to work through the program with ease,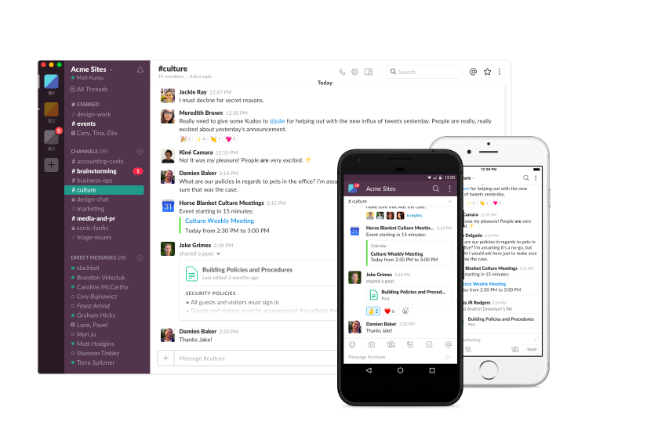 With Our Private Coaching Community, Our Clients...
Cut job search time down by as much as 50%
Negotiate higher salaries with confidence
Land jobs with top companies like Apple, Amazon & NYSE
Gain valuable network connections


What's Included...
Q&A with expert coaches
Resume reviews
Cover letter reviews
LinkedIn reviews
Templates & PDF resources
Private online community
Access to 15+ online courses
Resume & cover letter course
Salary negotiation course
LinkedIn course
Job interview course
Job search strategy course
Fired to hired course
Networking course
Career development courses
Work communication course
Professional strengths course
Confidence course
CANCEL ANY TIME!