So you are a director of sales. A VP. Perhaps even a CRO.
You have people working for you. They ensure the day-to-day operations, as they should.
Your time should therefore be 100% dedicated to sales management, right? Put in place the proper procedures and let the organization grow?
Well, not exactly.
Don't get me wrong. Sales management is an art of its own. Procedures and policies are important. But they only exist to help you grow sales. And these aren't growing without the active involvement of your most crucial elements: your employees.
The best-written procedures and policies are mute in the absence of competent—and well-motivated—team players. Your goal needs to be that humans working for you do so at peak efficiency. That will only happen if they feel a stake in the success of your company or unit.
Get them to identify intimately with your goals, and they will put both their hearts and minds in the mission. This will multiply their effectiveness—and your organization's too!
To do this, you must spend enough time, shoulder to shoulder, with them in the field. See the hurdles they face and help them overcome challenges. That is not under your pay grade; in fact, it is the most critical part of your job!
Here are the three reasons why.
Generals Leading The Charge Earn The Trust Of Their Troops
@steve_barriault

#trust is required for #credibility, which is required for #leadership - #fyp #edutok #inspiration #leaders @crystalartz66
Sun Ze said it best in The Art of War: "Look upon (your soldiers) as your own beloved sons, and they will stand by you even unto death."
Not that you would dream to work your employees to death! But Master Sun's point remains relevant here.
Employees, just as soldiers, see right through their leaders. If they think someone is untrustworthy, most will not give their 100% to the cause. They will think in individual terms and seek to protect themselves first and foremost. Their loyalty will be minimal. All of this will have profound impacts on the performance of the organization.
So, gaining the trust of employees is paramount for any leader worth his or her salt. One of the best ways to earn that trust is to roll your sleeves and get in the trenches with your troops.
Of course, showing up is not enough to generate goodwill. If you are the type of manager whose employees fear because he or she seeks to assign blame and rule through terror, then your presence will not help—quite the opposite, as explained in this video.
I recruited and managed teams of salespeople, sales engineers, and application engineers in four countries. Before the pandemic, I visited them regularly with a simple message: I got their back. Whatever I could do to help, I would.
That included being their fail-safe. One of the advantages of having a business and technology background is that you can switch hats depending on the needs. Of course, that required me to learn what we were selling and write the book about how to sell it with my crew, but who said leadership was easy?
In hindsight, this was the right strategy. My crew and I built the territory from scratch into a powerhouse. We surmounted long odds and delivered incredible value to the organization because they trusted me, and I trusted them.
Of course, as the team grows and specializes, it is not always possible—and generally not desirable—for the leader to be able to do every job as expertly as the team members. But knowing a minimum and being willing to pitch in is, in my estimation, enough to earn you the trust of your crew.
Knowing The Way Of The Land Requires You To Travel The Land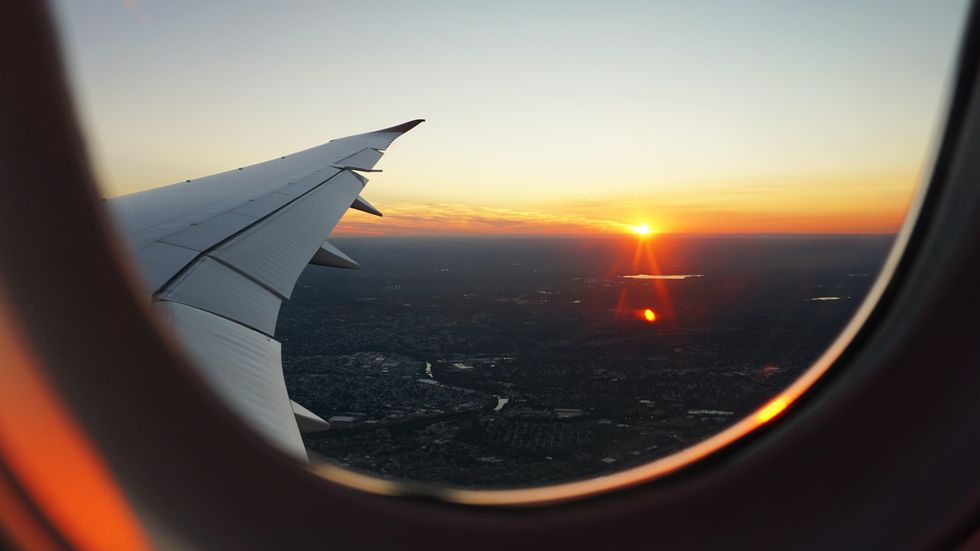 Visit clients with your team and gain valuable intel.
Photo by
Eva Darron
on
Unsplash
Sales and tech sales crews appreciate visits from leaders that show up to help them complete their tasks. It also gives these leaders a perfect opportunity to learn firsthand about the challenges their troops are facing in the field and how the organization can adapt to an ever-changing world.
Of course, your team can write reports. And you may gain insights from them. But then, nothing quite compares to seeing things for yourself.
That is because your crew is mightily busy with the day-to-day operations. Albeit you are there for them, your role is also more strategic. You have to be aware of what is going on the ground to detect new needs and trends in the market and translate that back to the rest of the organization.
That is not to say that your team cannot help you with that task. As I mentioned in a previous article, employees are first and foremost a collection of brains. When you engage with them as equals while providing them with your guidance, your troops may come with ideas that never occurred to you.
I am pretty proud of what we accomplished together. We figured out how to deploy our solutions into new environments and even new industries. We did what the organization previously thought was impossible for the tool.

We did it together, based on our smarts—and because lessons from the field translated into specific actions in R&D. This would have been a lot less likely if I did not visit clients with my team regularly.
Sales Leaders Visit Their Troops To Build Market Momentum
Besides building trust within your team and gaining market intelligence, sales leaders that visit the field with their teams can generate revenue momentum.
How?
Say my team sometimes had problems landing enough interesting appointments. I would let them know in advance that I would be visiting on specific days, with an instruction to prioritize external meetings. Some internal discussions were fine, of course, but the priority was the clients.
Besides, team meetings are always done best around meals at lunch and dinner.
That gave them a very potent tool. Salespeople would call up clients and explain that a senior leader (and one who could speak tech, too) would be visiting the area. They would also suggest that this person expressed an interest in their organization.
All true. Besides being flattering, it also meant more value for clients. Which meant salespeople could more easily land meetings.
I call this strategy "showing the flag." In my view, it is essential when you are working with remote sales teams spread all over the planet.
Now, as my friend Dave Carrington astutely mentioned, salespeople are sometimes wary of bringing other people, even their bosses, to clients because they sometimes act rashly. He has a point—if you want to know what he meant, just watch my YouTube video above.
This is why it is critical you be a good team player. You are there to help, not to replace. You don't steal your employees' thunder; you multiply it.