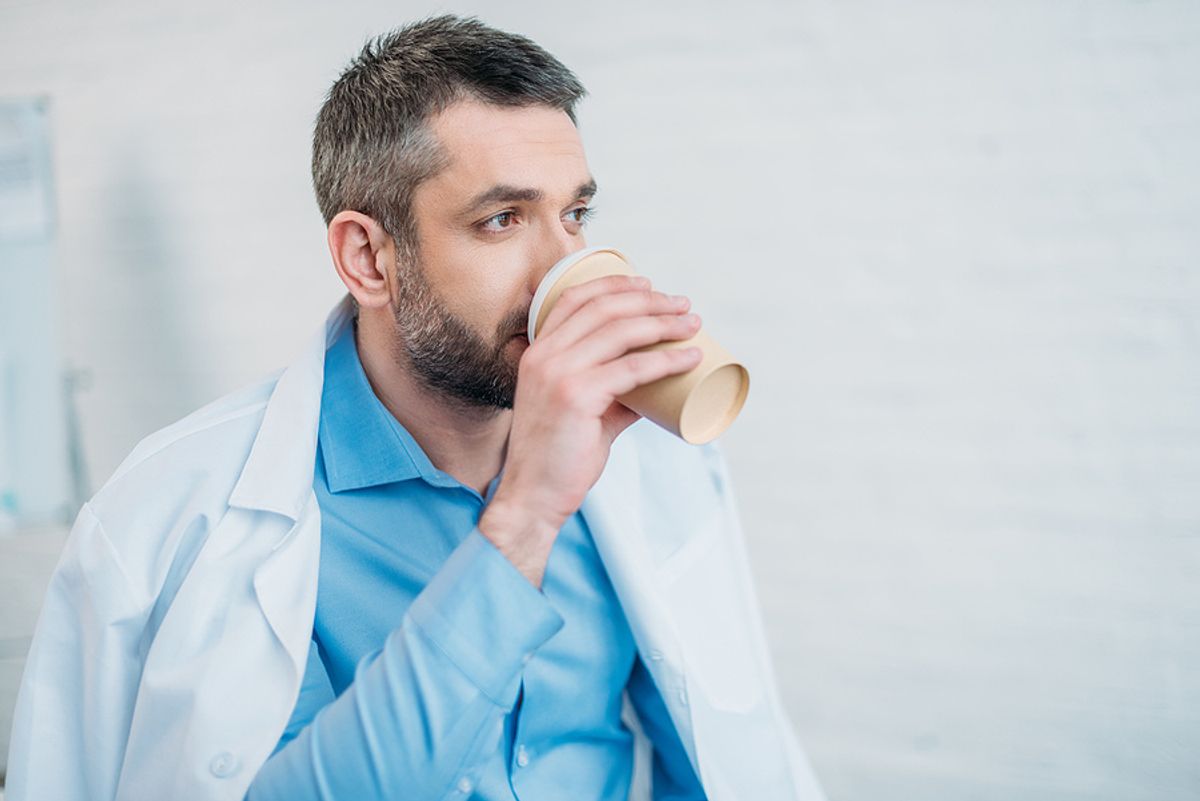 Bigstock
One of the few bright spots during the COVID-19 pandemic was seeing how different companies and communities stepped up to show support to healthcare workers and first responders.
These acts of kindness not only help these essential employees do their jobs better, but they serve as an inspiration for how people can step up in times of trouble.
Here are some of Work It Daily's favorite acts of kindness towards healthcare workers and first responders.
Shoes For Healthcare Workers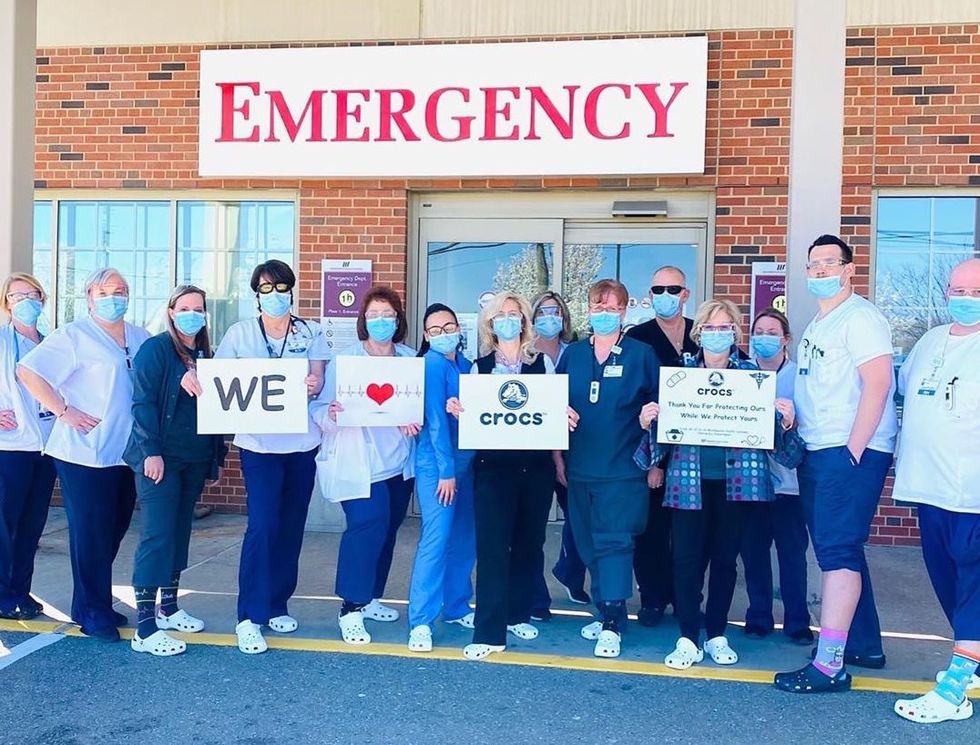 Crocs/Instagram
During the COVID-19 pandemic, healthcare workers have been putting in a significant amount of hours tending to the sick. That's a lot of time to be on one's feet! Comfortable shoes are a must.
In late March, Crocs launched its Sharing A Free Pair For Healthcare program, where the company donated shoes to healthcare workers. As a result of the program, Crocs was able to donate over 860,000 pairs of shoes globally to healthcare workers on the frontlines of COVID-19.
While Crocs grabbed the early headlines, other shoes companies also stepped up along the way, including Nike.
Nike, teamed up with nonprofit Good360 to donate 30,000 pairs of the Nike Air Zoom pulse to health systems and hospitals in Chicago, Los Angeles, Memphis, and New York City, and within the Veterans Health Administration. An additional 2,500 were donated to hospitals across Europe, including Barcelona, Berlin, London, Milan, Paris, and in Belgium.
A number of
other companies
also launched similar campaigns to donate shoes to healthcare workers.
Lots Of Great Discounts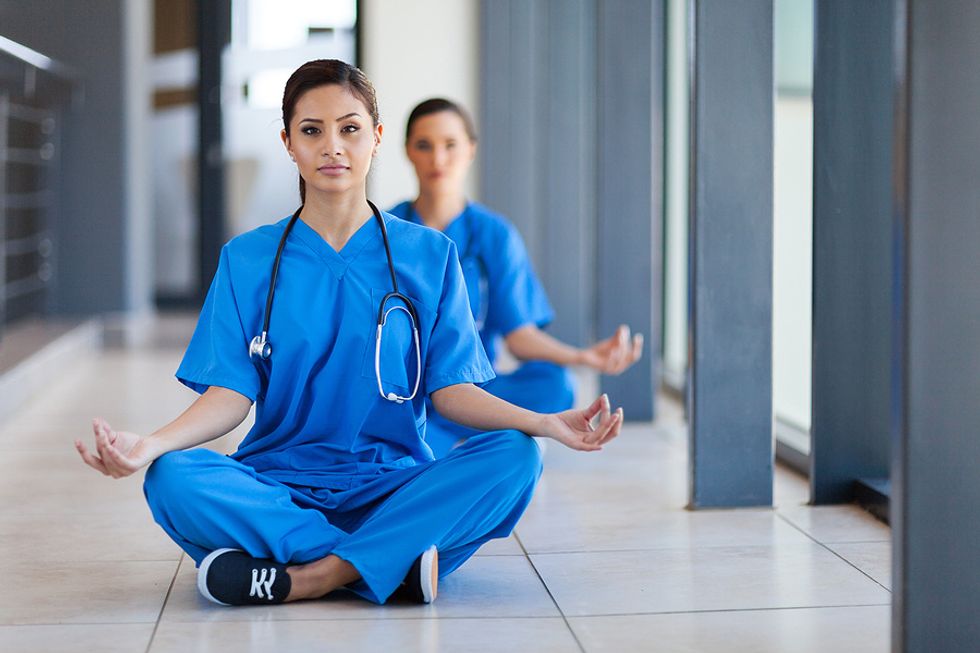 Bigstock
The number of different companies offering discounts and special deals to healthcare and frontline workers is pretty immense. If you're one of these essential workers and you're looking for a discount, you should do some research. There's a good chance you'll find something that suits you.
Here's a snapshot of a few great discounts for healthcare and frontline workers.
Clothing: The North Face is giving a 50% discount on non-sale items to U.S. healthcare workers through Dec. 31, 2020, while Adidas is offering a 40% off to medical professionals, first responders, nurses, and military members.
Free Coffee: Coffee is the fuel for the traditional worker, so just imagine how important it is for healthcare workers and first responders, all of whom work long and nontraditional hours. McDonalds, Dunkin Donuts, Starbucks, Krispy Kreme Cumberland Farms, and Circle K, are among the franchises that have offered free coffee or food to healthcare workers and first responders during the COVID-19 pandemic. Check your local franchise for current promotions.
Health and Wellness: Headspace, an online wellness platform with guided exercises, videos, and other resources to support mental health, offering free access to the platform to all U.S. healthcare through the end of 2020, while meditation app The Tapping Solution, is also free access to its library for six months. Stress management is essential for healthcare workers at all times, but especially now.
Groceries and Goods: BJ's Wholesale Club holds an "Appreciation Hour" from 8 a.m. to 9 a.m. every Sunday that gives healthcare workers and first responders exclusive access to their stores. The club also offers these workers a free four-month Inner Circle membership (valued at $55 yearly). Costco has a policy that allows healthcare workers and first responders with a membership to go to the front of the line.
Personal Protective Equipment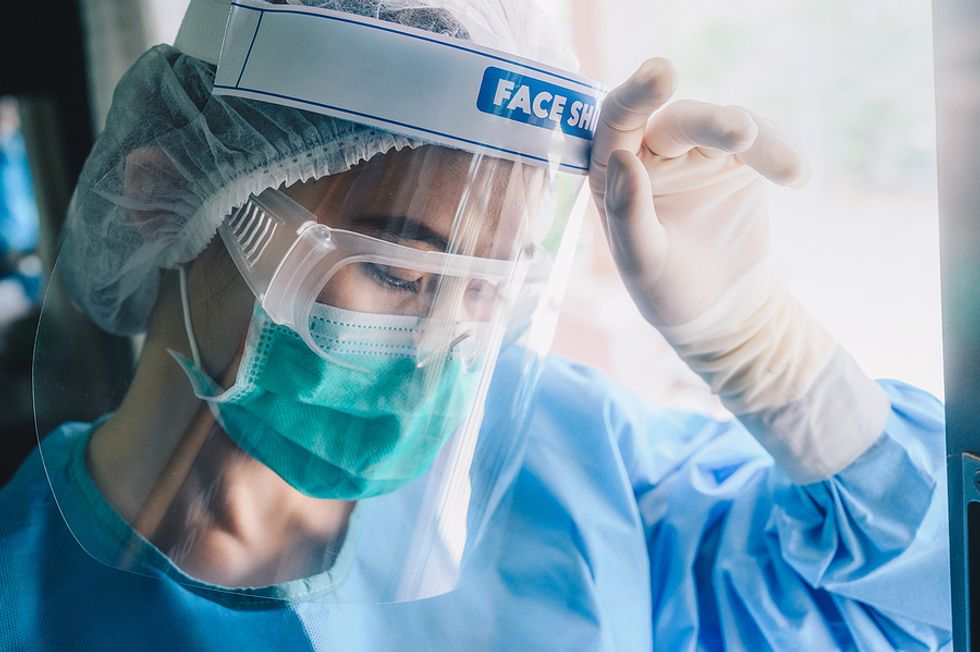 Bigstock
Many businesses continue to step up by donating masks and other personal protective equipment (PPE) to healthcare workers and first responders.
Retailer Ocean State Job Lot recently announced that it donated PPE to police and fire departments in 142 communities in the U.S. Northeast. The donations included 6,000 surgical masks, 3,200 KN95 masks, 40 gallons of hand sanitizer, 20 face shields and 30 infrared non-contact thermometers, a total retail value of over $11,000, to each community.
Tool manufacturer Stanley Black & Decker has also been a large supporter of the medical industry during COVID-19. Earlier in the year, the company purchased 3 million face masks, as well as large quantities of other personal protective equipment, for frontline healthcare workers and first responders. Honeywell and 3M also increased their production of medical supplies.
There are still a number of large-scale efforts going on to make sure that healthcare professionals and first responders have an adequate amount of PPE. The website GetUsPPE.org continues to take private and business donations of PPE to healthcare workers and first responders.
The website HealthJob is currently tracking all active healthcare discounts.
Does your business have a unique story to tell? Consider being featured by Work It Daily! Work It Daily has an engaged audience of individuals either looking for a job or are focused on career growth—the perfect audience to get your company in front of if you're looking for new talent.
Want some help with your job search?
Join our career growth club today and get access to one-on-one career coaching, resume and cover letter reviews, online tutorials, and unlimited networking opportunities—all in your back pocket!