Work It Daily is focused on giving both job seekers and those looking to make a career change ample opportunity to grow their careers. This is a multi-pronged process that includes one-on-one career coaching, tutorials and networking.
This process also includes showing what great companies have opportunities available. The Champion Badge Program is our opportunity to do that! We're not only showing off your business, we're showing off the best of your business!
What Is The Champion Badge Program?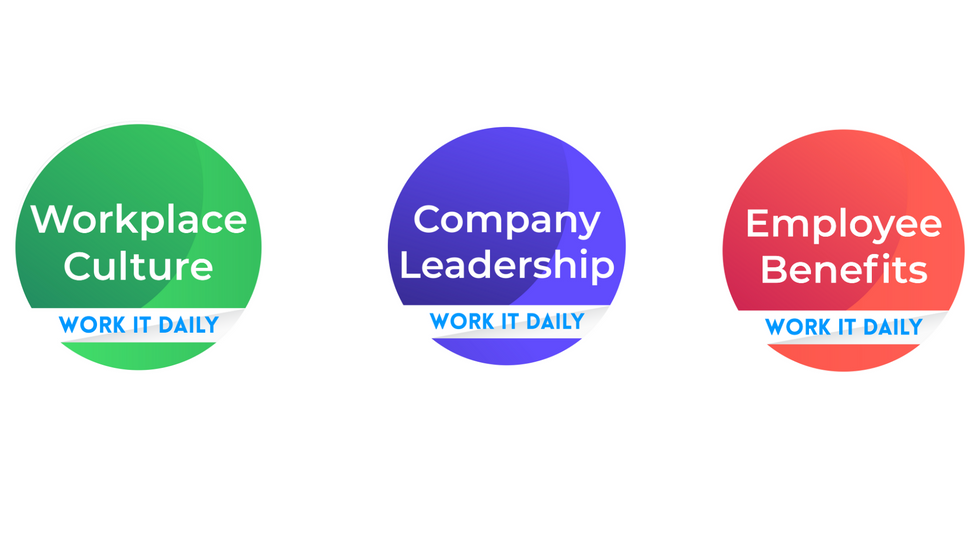 Work It Daily's Champion Badge Program features badges for the following three categories.
Employee Benefits Champion - This is for a company that not only offers a strong benefits package to employees but isn't afraid to think outside the box with fresh ideas to make themselves more appealing for top talent. Examples could include, but are not limited to: Tuition reimbursement programs, generous maternity and paternity leave policies, generous PTO, pet-friendly workplace.
Workplace Culture Champion - This is for the company that works hard but also knows how to create an inclusive and fun environment for employees. Examples could include, but are not limited to: Unique team-building exercises, cool work spaces, company outings and parties, free food in the workplace.
Company Leadership Champion -
Are you the proud leader of your company, or does your company leadership inspire you every day? It could be as simple as you, or your boss/CEO knowing every employee by name, or creating and encouraging an environment of openness and growth. Examples could include, but are not limited to:
Exceptional CEOs, focus on diversity, all veteran-run company, and female leadership teams.
Why Become A Work It Daily Champion?
"If your company isn't getting showcased for its success, then top talent will assume you aren't as good as you say you are. "

- J.T. O'Donnell, Work It Daily founder and CEO.
The importance of good employer branding increases by the year and 2020 will be no different.
Job seekers are doing their research more than ever and if your company wants to attract top talent, you need to effectively communicate the company mission and showcase the things you do well. When a job seeker puts your company name into an internet search engine, they should see articles and awards referencing what your company does well.
The Champion Badge Program is a great way for your company to be recognized, show that it's one of the best places to work for, and get it in front of new talent. Work It Daily gets over 1 million site visits a month from job seekers looking for the next great career opportunity.
If we select your company, we will feature you in a blog post explaining why your company is fantastic to work for with a link to your careers page. We will also feature this post on our social platforms for the entirety of the month.
In addition to all of this, you will get a customized badge detailing you as a Work It Daily Champion to proudly display on your site, linking back to your featured blog.
Why The Champion Badge Program Is Free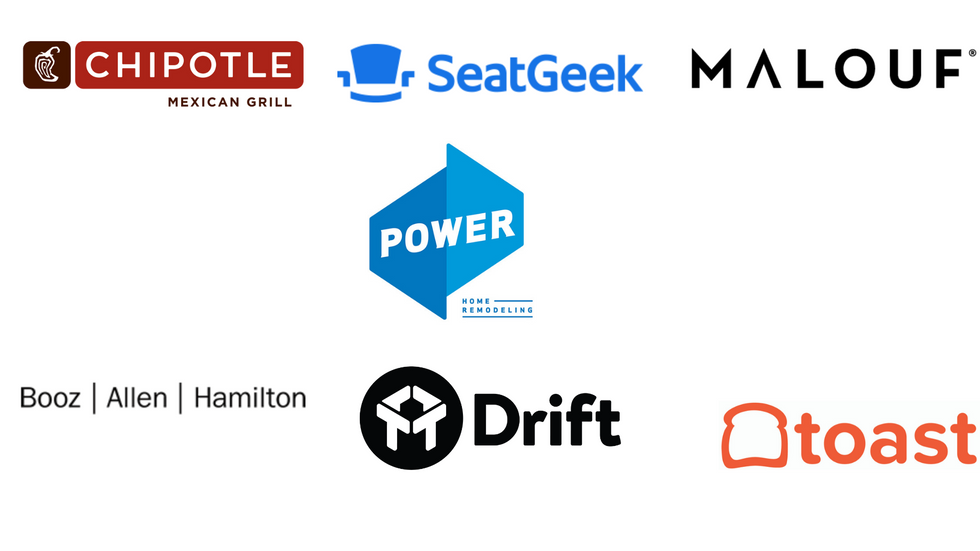 The Champion Badge Program is FREE because we want our subscribers and job seekers to know what great career opportunities are available to them.
If your company is pleased with the Badge article and would like to work with Work It Daily on additional pieces of employer brand content, please contact Aaron Sanborn at aaron@workitdaily.com
We've already had the opportunity to feature some great companies, including SeatGeek, Booz Allen Hamilton, Chipotle, and Malouf, to name a few. Is your business next?
Visit our website and tell us what badge—or badges—your business qualifies for and how to contact you.
In need of some career help?
Join Work It Daily today and have access to one-on-one coaching from our career growth specialists, and you'll get access to a network of like-minded professionals who will offer daily support and guidance. Plus, you get access to courses aimed at helping you grow your career and land your dream job fast.