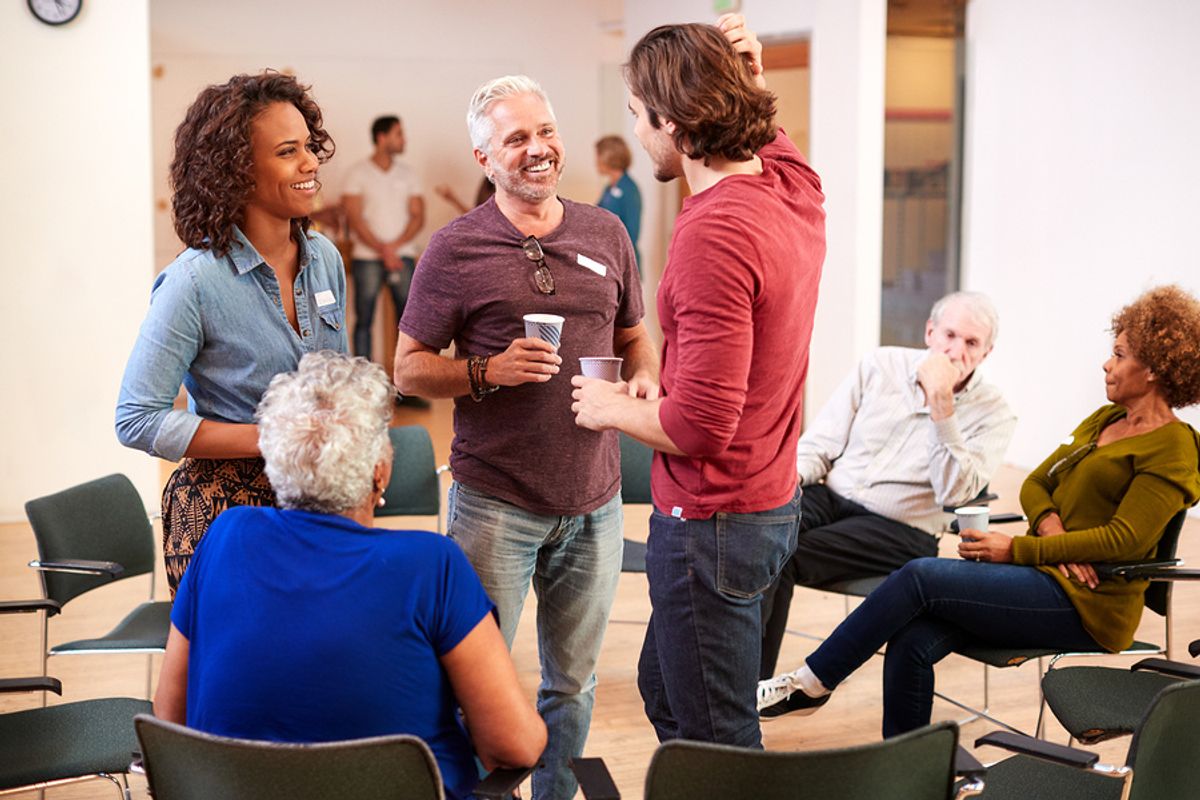 Bigstock
After months of saying that you're going to strengthen your professional network, you've finally decided that it's time for the rubber to meet the road and attend a networking event.
Getting up and going to a networking event is half the battle. But the hardest part is talking to people and building new connections. Indeed recently published a list of potential networking icebreakers that go beyond "the average icebreaker." Some of these icebreakers are solid, but first things first: establish a conversation and then try some of these icebreakers out.
Starting A Conversation At A Networking Event
Hopefully, you have done your research prior to the event and have a good idea about who you want to connect with and why you want to connect with them. Some job seekers are looking to make connections because they're interested in a particular person's industry or company. Others may just be looking to make a connection because they think it could come in handy for a future career change or professional collaboration. It's also possible that you admire a person and just want to meet them.
Whatever the reason, it's important to do a little research about them so you can introduce yourself by making a personal connection. That connection could be complimenting them about a previous accomplishment, the way they conduct themselves, or talking about how something they did really resonated with you.
Keep things within reason. You don't want to come across as gushing or stalker-like. You just want to show them that you know who they are and would like to establish a connection.
From there, you need to use your judgement and common sense to gauge how the conversation is going. If the person seems preoccupied, busy, rushed, or uninterested, you may not want to push your luck too far. But, if they seem legitimately interested in speaking with you, keep the conversation going.
In cases where you're unable to connect with who you are looking for, be bold and talk to other people. You never know who you'll meet at a networking event. Start with small talk and see where it goes from there.
6 Icebreakers To Further Your Networking Conversation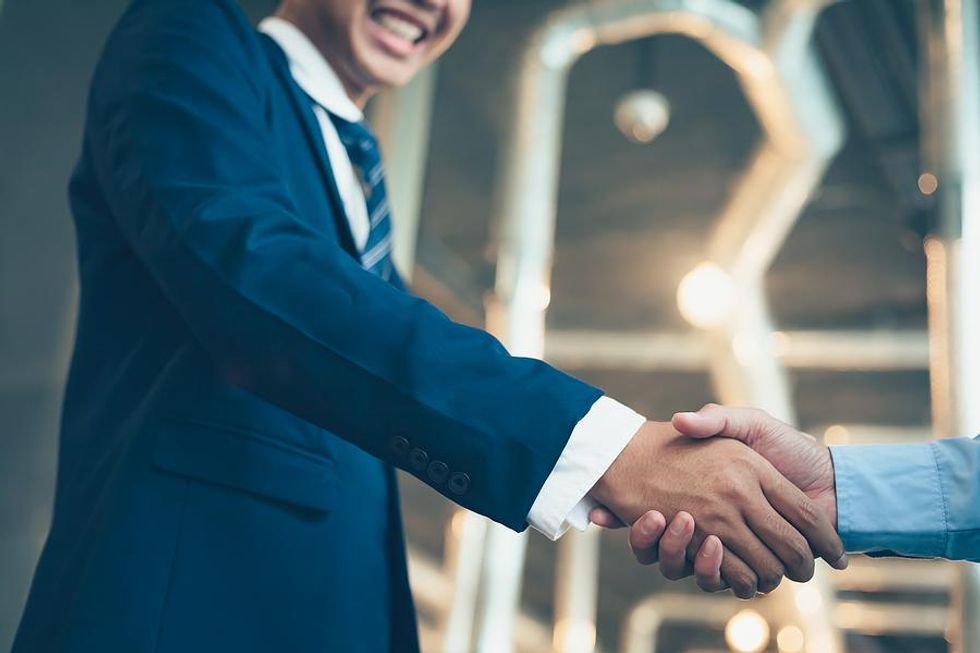 Bigstock
If your objective is to learn more about the industry or the company that your new connection works for, then you'll want to focus your questions in that direction. Keep it simple. You're there to make a connection and learn, not beg for a job.
If the conversation is going really well and you want to learn more about your new connection, you could try some of these icebreakers suggested by Indeed:
What talent or potential do you have that is not fully realized at your current job?
What single activity at work, if you could do it every day, would most increase your appreciation of and success at your current job?
What's something you believed earlier in your career but think about differently now?
Is there a certain person who inspired your work? If so, why?
What's your proudest accomplishment?
What's the most valuable piece of career advice you've been given?
These questions are all a great way to get a better sense of how your new connection thinks and operates as a professional. It's also very likely that you'll get some great career advice listening to the responses.
Keep in mind that if you're going to ask one of these questions, you should also know how you would respond to them because your new connection will probably turn around and ask you the same thing. Networking conversations should be a two-way street. Hopefully your new connection is just as interested in learning about you.
Be Sure To Follow Up With Your New Professional Connection
Bigstock
After putting all this time into making new professional connections, you don't want it to go to waste. Make sure to get a business card or email from your new professional connection before leaving the networking event.
Send an email to your new connection within 48 hours to tell them that it was nice to meet them and thank them for the conversation. You should also connect with them on LinkedIn, and then nurture the professional connection by consistently providing value through sharing industry-related articles of interest, meeting up for coffee from time to time, and exploring ways to collaborate in the future.
The more you network, the easier it will be, and the better you'll get at it. These conversations will just come naturally and, while some of these icebreakers may still come in handy, chances are you'll develop your own questions along the way. Always do your research, take time to prepare, and remain confident.
Need more help building your professional network?
Check out our FREE resources page and Live Events Calendar.
Or, join our career growth club today and get access to one-on-one career coaching, resume and cover letter reviews, online tutorials, and unlimited networking opportunities—all in your back pocket!
If you want FREE career advice in your inbox, subscribe to our newsletter The Daily Dose!
Struggling to find the right job?
Check out Work It Daily's Incredible Companies page to see snapshots of companies hiring. Work It Daily also highlights job opportunities on a daily basis on TikTok.
This post was originally published at an earlier date.