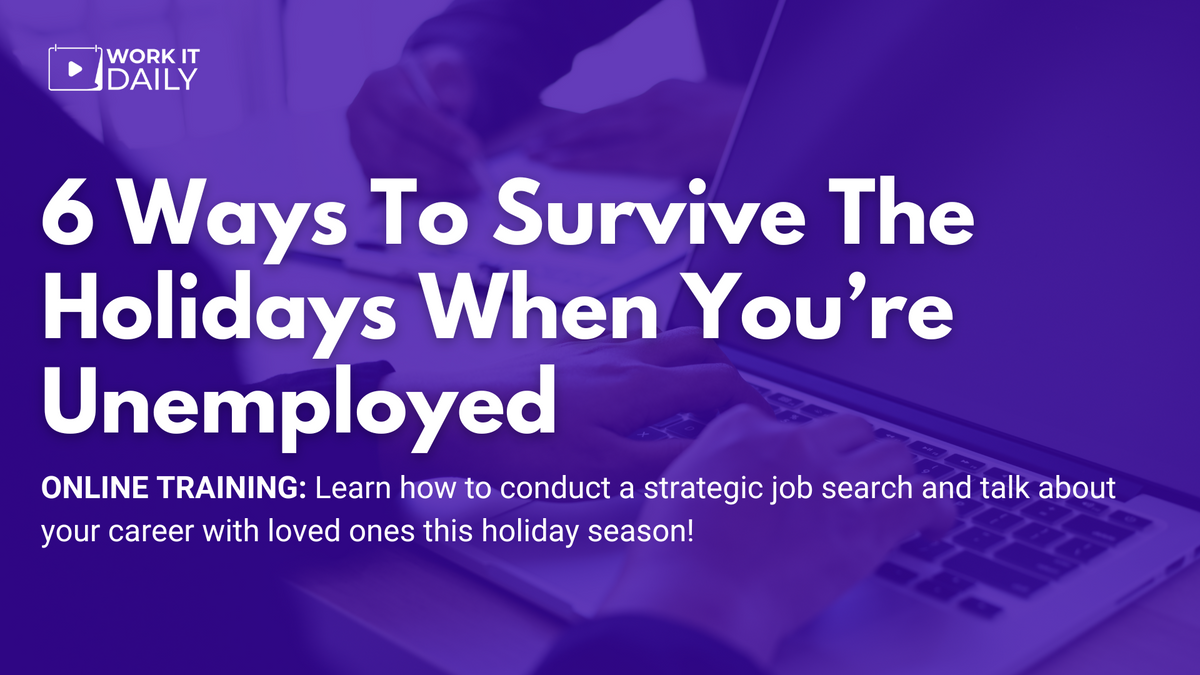 Are you anxious about approaching the holiday season without a job? Is it hard for you to make time to find a new job when the holidays come around? If so, we can help!
---
We get it. Between gift giving, family gatherings, traveling, and other activities during the holidays, it can be a stressful time for most people. On top of that, you might have the added stress of conducting a job search.
Inevitably, you may receive questions from friends and family about your job (or lack thereof), and it can be tough to enter these conversations. You just don't know what to say.
The good news is that we are here to help you work through these obstacles!
In this training, you'll learn how to:
Conduct a strategic job search through the holiday season
Pinpoint the different ways in which you can get noticed by employers
Understand the ways in which you can make time to find a new job
Effectively communicate with loved ones about your career
Join our CEO, J.T. O'Donnell, and Director of Training Development & Coaching, Christina Burgio, for this live event on Wednesday, November 2nd at 12 pm ET.
CAN'T ATTEND LIVE? That's okay. You'll have access to the recording and the workbook after the session!