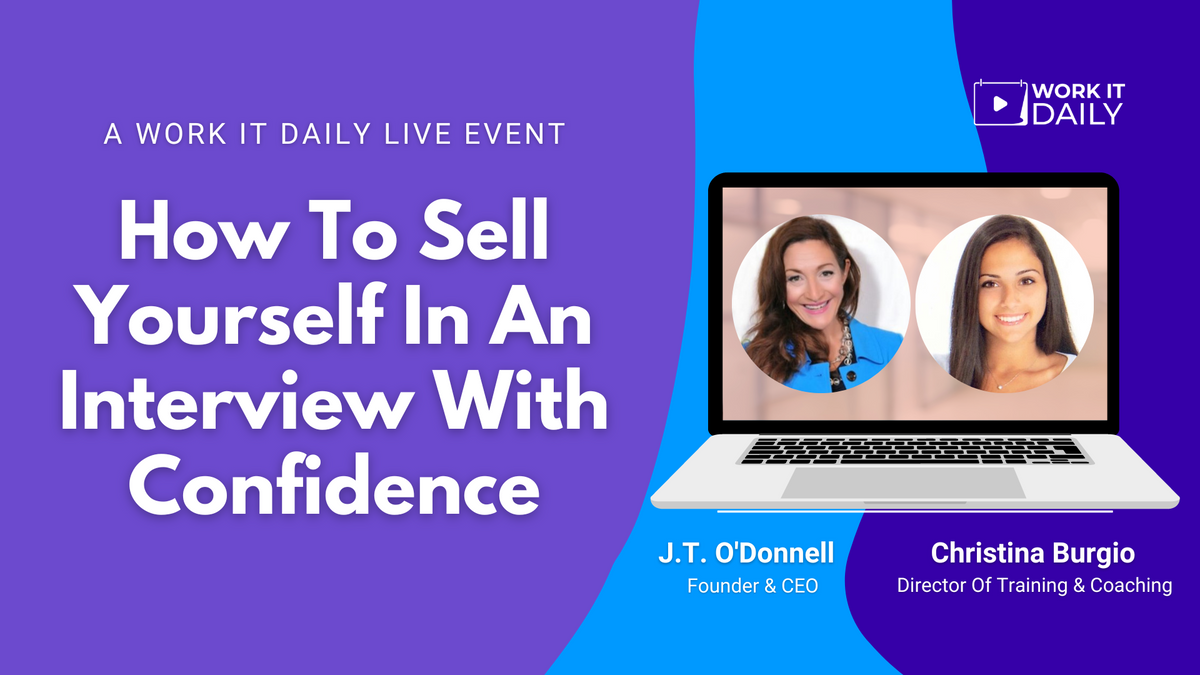 Do your nerves get the best of you during job interviews? Do you feel embarrassed when you talk about your accomplishments to others? If so, we're here to show you the ways to sell yourself in an interview with confidence!
---
Job search is challenging enough already, but when you don't have confidence in yourself as a job candidate, it makes it even harder to sell yourself for opportunities.
Confidence is critical when it comes to finding a job. You might not even REALIZE that you have low confidence that's sabotaging your success. If you can't BANISH this innocent, yet destructive mindset when it comes to marketing yourself during the interview process, you're going to find yourself in a longer, more frustrating situation than you're in right now. That's why it's critical to get your mindset in the right place if you want to find a job.
In this training, you'll learn how to:
Identify what's impacting your interview confidence
Improve your mindset before (and during) a job interview
Sell yourself in an interview with confidence
Join our CEO, J.T. O'Donnell, and Director of Training Development & Coaching, Christina Burgio, for this live event on Wednesday, September 7th at 12 pm ET.
CAN'T ATTEND LIVE? That's okay. You'll have access to the recording and the workbook after the session!