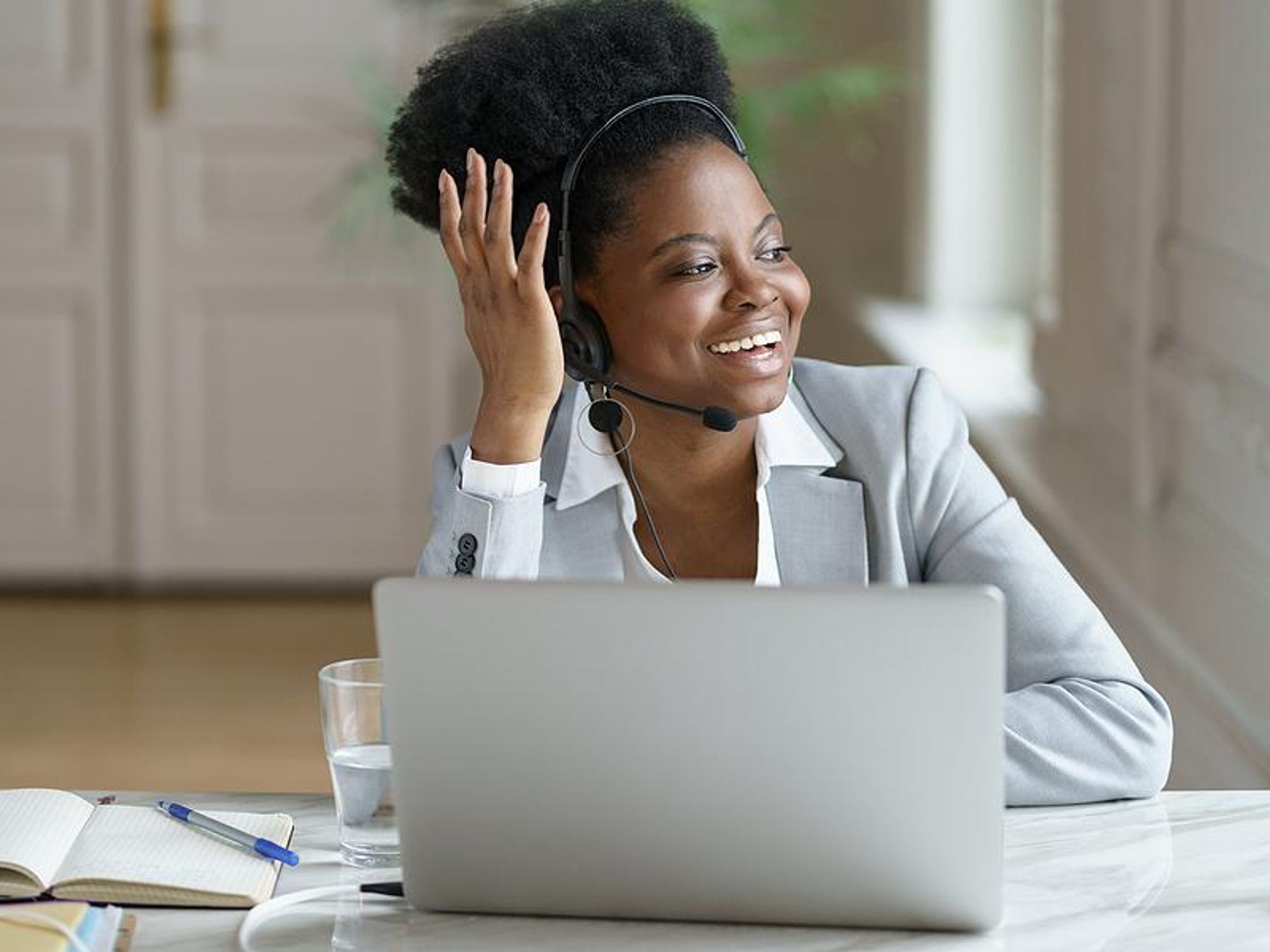 Are you currently in the market for a remote job? A lot of people are!
Luckily, there are many companies hiring now, and Work It Daily is going to tell you about some of them.
These three companies are all leading the way in very unique markets, and offer workers remote work opportunities and flexibility.
KeepTruckin Is On A Mission To Deliver Efficiently
@workitdaily

Reply to @diane_mt65 jobs hiring & 🐶 #workfromhome #workitdaily #hiringnow #SayQuayNotKway #dadjokes
KeepTruckin is the leading electronic logging device and fleet management platform.
"KeepTruckin is on a mission to connect the world's trucks...we are bringing the trucking industry online and fundamentally changing the way freight is moved on our roads," the company states on its website.
More than 50,000 trucking companies use KeepTruckin's hardware and software as their operating system to manage their drivers, improve safety, and enhance the overall efficiency of their operations. KeepTruckin has grown steadily since it was founded in 2013 as truck companies have discovered the benefits of digitizing their paperwork and driver logs and opt for the technology to meet new Department of Transportation requirements.
KeepTruckin is headquartered in San Francisco, California, and has several other U.S. and international offices. KeepTruckin is also hiring for remote positions throughout the U.S. and Pakistan. Job seekers are urged to review all job postings carefully.
KeepTruckin is hiring in the following departments: accounting, customer success, customer support, data, enablement, enterprise systems, finance, hardware engineering, human resources, information technology, legal, marketing, order management, product, professional services, recruiting, sales, software engineering, strategy, and supply chain.
KeepTruckin has a culture score of 4.7/5 on employee review website Comparably and also received recognition from Comparably for having a great engineering team and being a great workplace for diversity, company culture, and professional development. KeepTruckin earned an A- compensation grade from Comparably.
In addition to its Comparably awards, KeepTruckin has been recognized by Glassdoor as a "Best Place to Work" and as a Forbes "Cloud 100" company.
Perks and benefits at KeepTruckin include:
Unlimited paid time off
Medical, dental, vision, and life insurance
401(k) retirement plan
Performance bonuses
Maternity/paternity leave
To apply or learn more about working at KeepTruckin, check out the company's careers page.
Cameo Rolls Out The Red Carpet For Customers And Employees
@workitdaily

Reply to @abrianad jobs for entertainers #workfromhome #jobportalabroad #cameo #hiring #corporate #dramaticstory
Cameo is the leading marketplace connecting fans directly with tens of thousands of pop culture personalities in the form of customized video messages, live video calls, and direct messages.
"Cameo's mission is to enable the most personalized and authentic fan connections on earth," the company states on its website.

Those interested in putting in a Cameo request go through the company's marketplace and can browse through a selection of celebrities, reality TV stars, athletes, comedians, musicians, and other creators and influencers. Each personality has a price, and those who want that personality to record a message have to put in a request with details about what type of message they want to be recorded.
Many consumers use Cameo recordings for birthdays, graduations, and many other life events.
Cameo is headquartered in Chicago, Illinois, but is a remote-first company that allows employees to work from anywhere. Departments hiring within Cameo include business operations, communications, data & analytics, engineering, information technology, legal, marketing, partnerships, human resources, product, sales operation, and talent.
Cameo was founded in 2018 and saw significant growth in 2020 as many personalities used the platform to stay connected to fans during the COVID-19 pandemic and, as a result, the company saw increased financial growth and the video platform continues to grow in popularity.
Cameo has a culture score of 4.4/5 on employee review website Glassdoor.com
Cameo benefits and perks include:
Monthly stipends for cell phone, WiFi, and food delivery
Medical, vision, and dental coverage
Unlimited paid time off policy
Cameo Maternity Program (primary 4 months/secondary 2 months)
Guideline 401(k)
To apply or learn more about working at Cameo, check out the company's
careers page
.
Coinbase Is Giving The World Access To The Cryptoeconomy  
@workitdaily

Reply to @neemsie work from home #workitdaily #jobportalabroad #hiring #hiringnewemployees #remote #remotejobs #workfromhome #work #edutokcareertips
Coinbase is a financial platform and mobile application built for cryptocurrency (digital payments such as Bitcoin). The platform gives customers a way to securely send and receive Bitcoin. The company's mission is to increase economic freedom in the world.
"We are building the cryptoeconomy – a more fair, accessible, efficient, and transparent financial system enabled by crypto," the company states on its website.
Those who are interested in the cryptoeconomy can sign up for a Coinbase account, link their bank accounts, and start buying & selling cryptocurrency. Coinbase has 56 million verified users and 8,000 institutions in over 100 countries.
Coinbase used to be headquartered in San Francisco, California but has since transitioned into a remote-first company. Coinbase is hiring in multiple departments, including business development & sales, business operations & strategies, corporate development, customer experience, data, design, engineering, finance & accounting, human resources, information technology, information technology, legal & compliance, marketing & communications, product, and security & privacy.
Coinbase has a culture score of 4.6/5 on employee review website Comparably and a compensation grade of A+, with Comparably noting that Coinbase's compensation is in the top 5% of 707 companies in San Francisco.
Benefits and perks at Coinbase include:
Health, dental, and vision insurance
401(k) plan with company match
Monthly gym benefit
Volunteer time off
Fertility counseling and benefits
Career development stipend
Parental leave
To apply or learn more about working at Coinbase, check out the company's
careers page
.