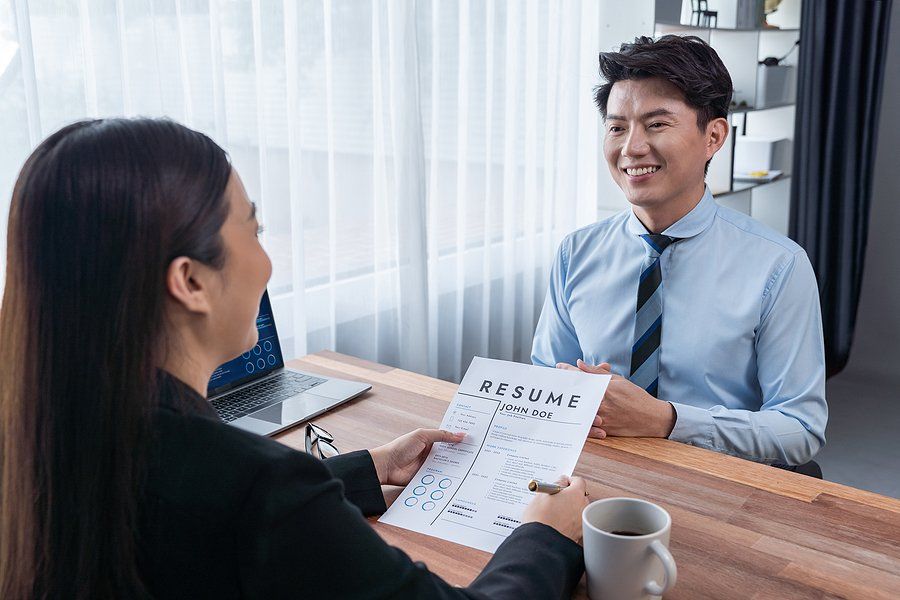 Bigstock
As a job seeker, the questions you ask in a job interview are as important as your answers to the questions you get asked. Why is that? Well, the quality of the questions you ask shows how much research you've done, how interested you are in the opportunity, and how knowledgeable you are about the job.
But of all the questions you can ask, there's one last question you should ask before you close out any job interview...

"Can You Please Tell Me The Next Steps In The Process?"
At the end of every job interview, ask the hiring manager what the next steps are in the interview process. This is the best question to ask at the end of a job interview (one you don't want to forget to ask) because you don't want to leave the interview wondering when you will hear from them.
Knowing the answer to this question will also help you figure out how many other people are being interviewed and when it is okay for you to follow up.
Here's an example of what asking this question could look like...
You: "Can you tell me the next steps in the process?"
Hiring Manager: "You're the first of five interviews and we are going to be doing this for the next three weeks."
You: "Fabulous. Would it be okay then for me to proactively follow up with you in one business week to see where everything is?"
Hiring Manager: "I think it would be best to give us two weeks before following up."
Now you have a better idea of where they are in the interview process and when you will be able to contact them.
Why is this important? Well, I work with a lot of job seekers who forget to ask this question at the end of a job interview and they're left sitting in limbo, not knowing what to do. They're in paralysis because they're waiting to hear from the hiring manager, but they don't know when that will be.
When you ask, "What are the next steps in the interview process?" at the end of a job interview, you know exactly when you're going to hear from the employer and when you can follow up. And that means you can get back to looking for more jobs because you should never be job-crushing. You should never be waiting around on one job. You should be looking for plenty of other job opportunities just in case the current opportunity falls through.
So, don't forget to ask this question at the end of your next job interview. You'll not only impress the hiring manager but also help yourself out in the days following the interview.
Need more help with your job search?
Become a member to learn how to land a job and UNLEASH your true potential to get what you want from work!