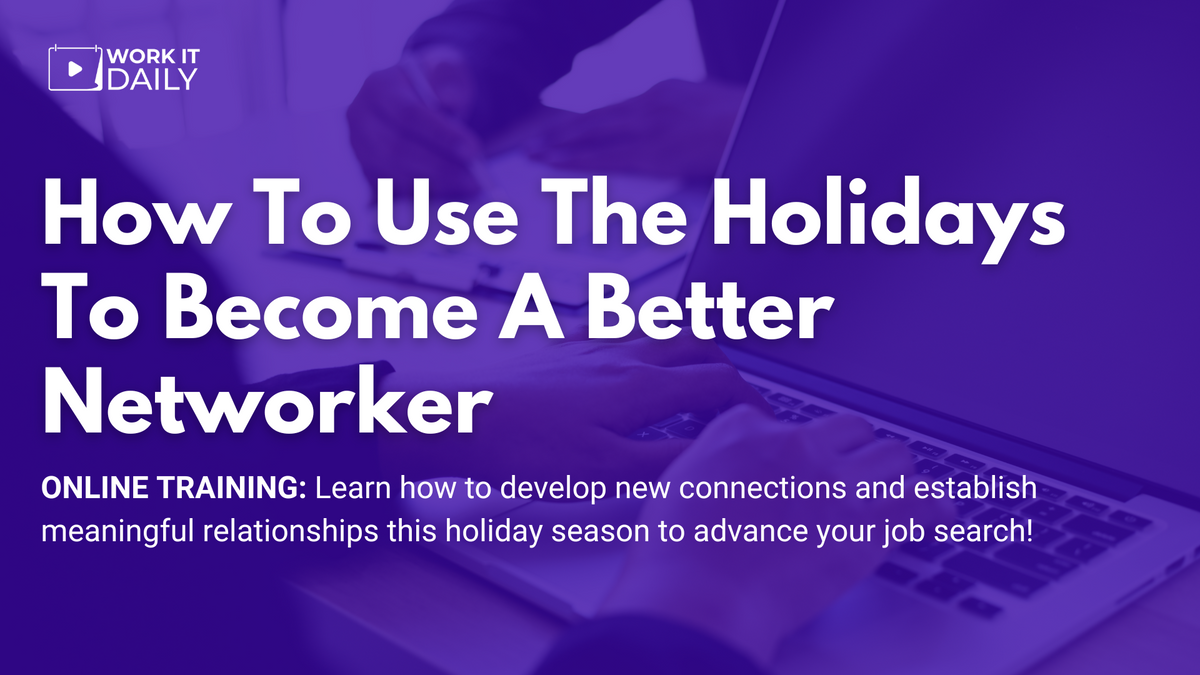 Do you struggle to get in contact with people in your
network
(especially around the holidays)? Or are you struggling to grow your network overall? Even with your current strategy?
The holidays can be a wonderful time of year for many people. This is a great time to unwind, reconnect with friends and family, and celebrate! You're probably going to be seeing people who you haven't spoken with in quite some time.
That being said, this allows you the PERFECT opportunity to brush up on your networking skills and reconnect with these individuals PLUS others!
In this training, you'll learn how to:
Begin networking with the people around you AND develop new connections
Pinpoint the different ways in which you can get started with your networking strategy
Establish meaningful relationships that will help you advance your job search
Join our CEO, J.T. O'Donnell, and Director of Training Development & Coaching, Christina Burgio, for this live event on Wednesday, November 9th at 12 pm ET.
CAN'T ATTEND LIVE? That's okay. You'll have access to the recording and the workbook after the session!