We have updated our cookie policy. We use cookies to ensure that we give you the best experience possible on our site. This includes cookies from third party social media sites and ads. Such third party cookies may track your use on this site.a
To learn more please go to: https://www.workitdaily.com/privacy
RedStarResume
RedStarResume has written hundreds of resumes for candidates across the globe. Their
resume writing service
generates unique job searches to satisfy their clients.
If you're not happy with your current job or the people you work with, don't put up with it! Related: #1 Reason You Hate Work (And How You Can Fix It) Begin to look for something else because you don't deserve or need to be unhappy at the workplace. We spend so much of our life at work that being unhappy will only begin to start impacting on all aspects of your life. Start to network (use networking websites such as LinkedIn to begin making contact), and if required prepare your resume so it's ready to send out to hiring managers and recruitment agents. It is always worth having an up-to-date resume on hand as you never know what opportunities will present themselves to you.
I recently came across a resume that listed a summer cashier position in 1976 as part of a person's "professional experience." RELATED: Need to write a resume? Watch these tutorials! While it may seem a little strange or ridiculous to include an irrelevant position from over 25 years ago, I can tell you it's actually not that uncommon to come across something like this. A lot of people think they literally need to include everything they've ever been involved with on their resumes, and I can assure you not only do you not have to follow suit, you also don't really need to go back any longer than 10 years. The main goal of your resume should be to impress the reader with the specific qualifications and experiences that make you fit to be hired for a desired position. That being said, the reader is most interested in what you have done recently, not in what you did over 10 years ago. The bulk of your resume should be devoted to the last few years of your working history – this is what potential employers want to know about. If you're like most people, you've probably held a number of jobs over time if you include the part-time and casual positions. If you wrote a little bit about each one of these, your resume would probably near the four page mark in experience alone. Considering it shouldn't be longer than two pages, this is far from ideal. When it comes to listing your professional experiences, stick to the most recent and relevant positions. There is no need to include everything, and writing about too much will sometimes blur your positions together and detract from your real qualifications. Unless you've held the same position for over 10 years, there is really no reason to go back any longer than this, and employers don't even expect to go back that far on your resume anyway. If you do have quite an extensive work history of relevant positions, focus on the most recent ones and then simply list the earlier positions under a new category for "previous or other employment." Just remember there is such a thing as "too much" on a resume. Focus on what the hiring manager wants to see, not on how much information you can cram onto it.
The current economic climate and changing job market has started to alter the types of questions employers ask in an interview. With hundreds of Internet pages dedicated to types of interview questions and all listing the same "general" type questions (what are your strengths, where do you see yourself in 10 years, etc.), employers are now steering away from these types of questions and introducing a new set of questions that test your creativity and flair.
Congratulations on securing your new job! You have been selected over the other job applicants because of all the wonderful factors that made you the best fit. Related: Top 5 Mistakes People Make When Starting A New Job There are many tips for keeping your new job and maintaining a professional image - here are a few:
Ideally, the best thing you can do is try to find an internship that's related to your degree or passion. This is the best way to gain real life experience as well as having something terrific to put on your resume. In reality, however, you have left finding an internship to the last moment, and now you find yourself searching for a job that pays well without consuming your entire summer. Related: 11 Ways To Enjoy Summer When You're Working A Full-Time Job No matter what job you're doing over the summer, never forget to network. Speak to people, ask questions, learn new skills, and most importantly, have fun. And if you think you're too good for a summer job, think again. Some of the biggest stars in the world spent their summer mopping floors at a local Dairy Queen (Gwen Stefani) or saved up some extra cash as a paper boy (Tom Cruise). Matthew McConaughey found himself short of cash when travelling around Australia (before he was famous) and took a job on a farm moving chicken manure. Here are a few great summer jobs to consider:
1. The Smartest Person Always Gets The Job
Definitely not true – companies these days are more interested in the complete worker. Having brains is always an advantage, but it's not the only thing that hiring managers are looking for. In today's economy, an employer wants to know that, if required, you are able to complete a wide range of jobs. Having transferable skills, a can do attitude and a willingness to learn and be involved in all aspects of the business is key to nailing the job interview.
2. Direct Experience Is Most Important
Transferable skills are key. In certain industries the job specification may require direct experience, but in many circumstances being able to show that you have the skills to succeed is just as important. Do not get discouraged if you feel that you lack the right skills to get a new job. Concentrate on the value added skills that you have and highlight these skills on your resume and in the job interview.
3. Dating A Co-Worker Will Lead To Career Doom
An urban myth. I have even heard of stories where dating the boss has resulted in career success (not recommended!). Always remember to perform your role to the highest quality and it does not matter who you decide to date! (Note: public displays of affection are a big no-no! – this type of behavior is best saved for non-work hours).
4. Applying For Jobs Online Is The Only Way To Find A New Job
Job searching online is one of many different approaches you should take. Before you even begin to apply for jobs, ensure that you have a professionally written resume. No matter how many jobs you apply for, it doesn't matter if your resume is not selling your skills. With the growth of social networking online, sites such as LinkedIn can be a fantastic way to approach people who you typically could not just pick up the phone and call.
5. Writing A Cover Letter Is A Waste Of Time
Every time you apply for a job you should accompany your resume with a targeted cover letter. The only exception is when the job specification clearly states not to send a cover letter. Most times, a hiring manager will read your cover letter before opening your resume. If your cover letter does not shine, there is a good chance your resume won't even be opened. You may have the greatest resume written by a professional resume writer, but it means nothing if your cover letter is letting you down.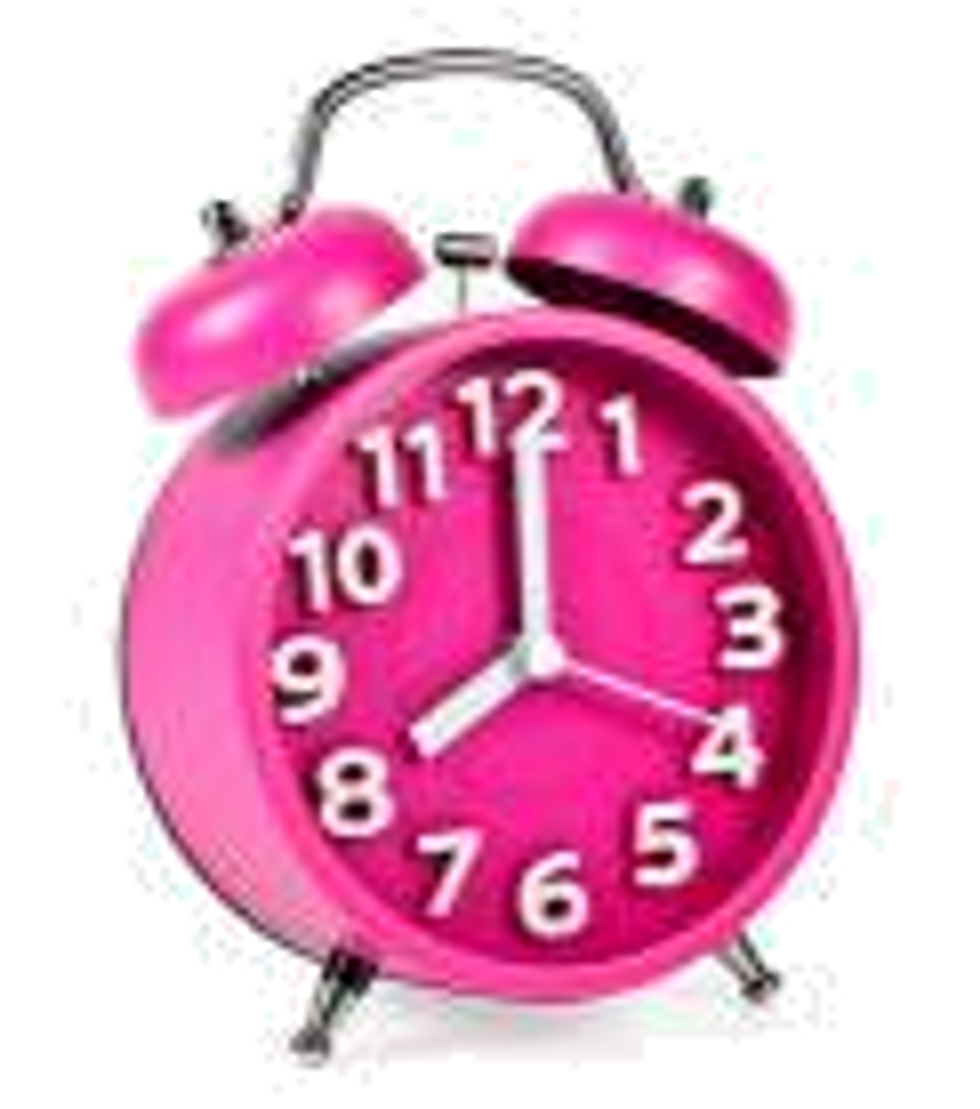 Enjoy this article? You've got time for another! Check out these related articles:
Photo Credit: Shutterstock
How many times have you picked up a magazine while waiting for an appointment and flipped through the hundreds of pages of articles? How long did it take you to decide whether or not to turn the page? Studies show that most people make this decision in less than five seconds. This is the exact same scenario with your resume—it can be discarded within a matter of seconds. Your resume is a marketing document, a convincing reason to want to meet with you for an interview. Without an appealing and marketable resume that contains information employers require, you will not get the job you want. Of course, never forget the complementary role a cover letter plays. A cover letter goes hand in hand with the resume. A good resume but a bad cover letter will ultimately end up in the same place—the trash bin.