We have updated our cookie policy. We use cookies to ensure that we give you the best experience possible on our site. This includes cookies from third party social media sites and ads. Such third party cookies may track your use on this site.a
To learn more please go to: https://www.workitdaily.com/privacy
Sean Harry
For over 20 years Sean Harry has been successful at helping train and motivate people to find what's important in life and develop a strategy to achieve it. He accomplishes that even in this competitive job market.
By now, you understand finding the perfect job requires more than simply writing a resume and posting it online. In fact, if you are going to take the "apply online" approach, you should spend no more than two hours per week at it. Less than 5% of jobs are ever posted online, so if you are going to find your next job fast you need to spend your time elsewhere. Related: What's A Personal Brand And Why Do You Need One? The successful and savvy job seeker will develop a compelling personal brand and spend 75% of their time (or more) promoting it. Here are seven key ways to promote your personal brand:
Being a successful job seeker can be a challenging feat these days. When I asked for input on what to write about in this blog, I received the following request from a reader: "I would be interested in hearing about effective uses of time when you are looking for work. How much time should be spent on internet search engines, LinkedIn, attending network marketing meetings, having one-on-one network meetings, time spent with an accountability partner, exercising, prayer/meditation, time spent not working on the job search (I feel guilty doing this), volunteering, or other valuable uses of time. Alternately, what are poor uses of time. As I go through this process, I have been advised to do everything and say 'yes' to everything." This is a GREAT question, I'm glad it was asked. Let me take a shot at answering it... Going through the job search process is challenging. Because it's so new to most of us, choosing how to spend our time each day/week/month can be confusing. On top of the confusion there are several pressing issues, such as: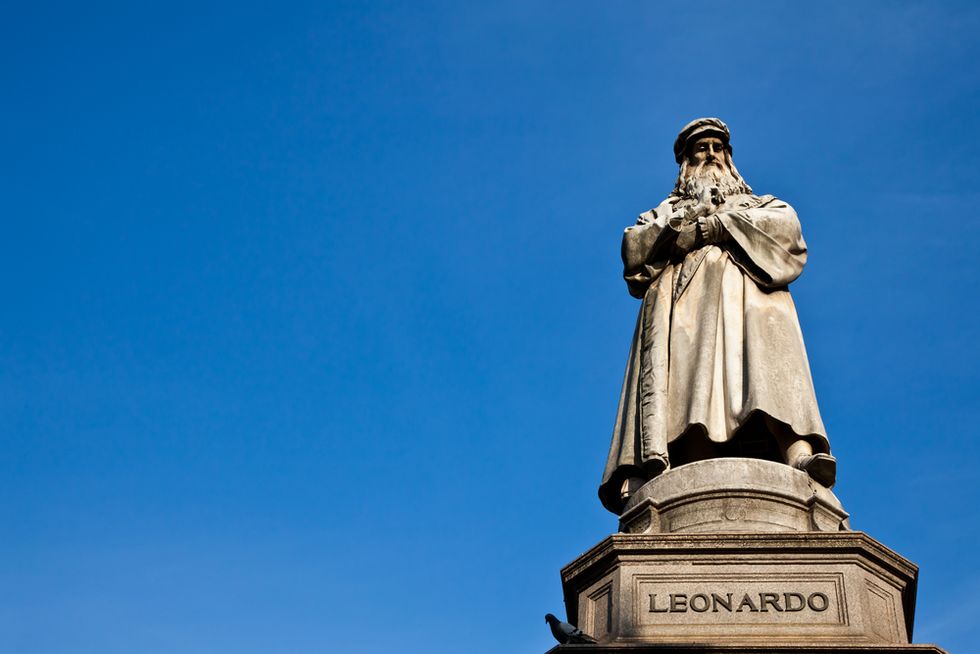 Leonardo da Vinci was the ORIGINAL Renaissance Man. Below is a copy of a letter Leonardo sent over 600 years ago to the House of Sforza. Look closely - it's his
resume
! Modern day job seekers can learn a lot from Leonardo!
Most illustrious Lord, having now sufficiently seen and considered the proofs of all those who count themselves master and inventors of instruments of war, and finding that their invention and use of the said instruments does not differ in any respect from those in common practice, I am emboldened without prejudice to anyone else to put myself in communication with your Excellency, in order to acquaint you with my secrets, thereafter offering myself at your pleasure effectually to demonstrate at any convenient time all those matters which are in part briefly recorded below, 1. I have plans for bridges, very light and strong and suitable for carrying very easily... 2. When a place is besieged I know how to cut off water from the trenches, and how to construct an infinite number of...scaling ladders and other instruments... 3. If because of the height of the embankment, and the strength of the place of its site, it should be impossible to reduce it by bombardment, I know methods of destroying any citadel or fortress, even if it is built on rock. 4. I have plans for making cannon, very convenient and easy of transport, with which to hurl small stones in the manner almost of hail... 5. And it is should happen that the engagement is at sea, I have plans for construction many engines most suitable for attack or defense, and ships which can resist the fire of all the heaviest cannon, and powder and smoke. 6. Also I have ways of arriving at a certain fixed spot by caverns and secret winding passages made without any noise even though it may be necessary to pass underneath… a river. 7. Also I can make covered cards, safe and unassailable, which will enter the serried ranks of the enemy with artillery, and there is no company of men at arms so great as not to be broken by it. And behind these the infantry will be able to follow quite unharmed and without any opposition. 8. Also, if need shall arise, I can make cannon, mortars and light ordnance, of very beautiful and useful shapes, quite different from those in common use. 9. Where it is not possible to employ cannon, I can supply catapults, mangonels, traps and other engines of wonderful efficacy not in general issue. In short, as the variety of circumstances shall necessitate, I can supply an infinite number of different engines of attack and defense. 10. In time of peace I believe that I can give you as complete satisfaction as anyone else in architecture, in the construction of buildings both public and private, and in conducting water from one place to another. 11. Also I can execute sculpture in marble, bronze, or clay and also painting, in which my work will stand comparison with that of anyone else whoever he may be. 12. Moreover, I would undertake the work of the bronze horse, which shall endure with immortal glory and eternal honor the auspicious memory of the Prince of your father and of the illustrious house of Sforza.
What strikes me as most impressive (and perhaps most instructive for job seekers) is the way in which Leonardo highlighted his talents to meet the needs of his potential employer(s). Leonardo most enjoyed painting and sculpting — it's what he is MOST known for these days (think of the "Mona Lisa" and "The Last Supper.") However, he doesn't mention that until number 11 in his list! That's because he knew Sforza was looking for someone who could provide assistance with his military and building affairs. Did it work? Go to Milan, Italy and you will see that Leo did indeed get the job! What can YOU learn about your
job search
from Leonardo da Vinci?
Photo Credit: Shutterstock
As a job seeker, you have a resume and you send it to every possible job opening you can find. You make sure every recruiter in town has at least one copy on his or her desk. It's posted in six places on Monster.com and four places on CareerBuilder.com. You hand it out like those guys hocking strip-show fliers on 5th Avenue in New York City. You even sent one to your best friend's mother, simply because she seems to know everybody! But how effective is your resume, really? Are you getting the results you want from it? Are you getting enough interviews? Do you even KNOW what "good results" would look like? Have no fear, my friends, we are here to take the pain and confusion out of writing an effective resume. Here's the inside scoop on getting the most out of your resume:
The trees are budding. The flowers are blooming. Allergy season has kicked in. I LOVE this time of year! One of the things I love most about spring is the opportunity to go through my closets and drawers and do some spring cleaning. I find it rewarding and energizing to get rid of the old and make room for the new. If you've been unemployed for longer than four months you probably need to do some spring cleaning on your job search.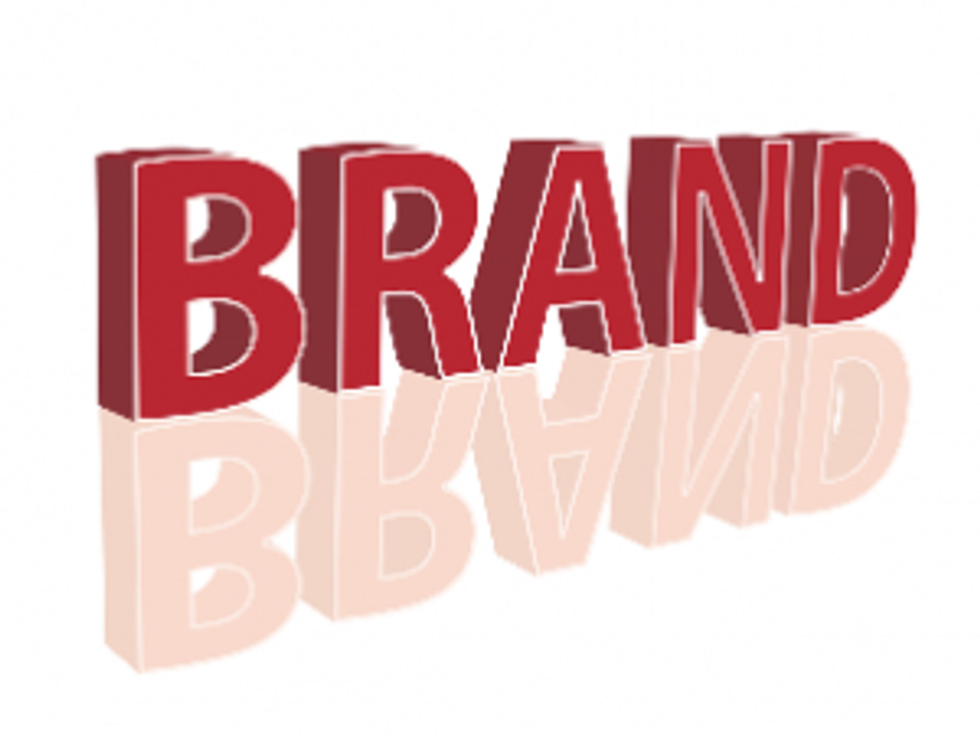 My friends over at Common Craft do some great work. There videos are simple, yet full of great information. Today I want to share with you this 3-minute goodie on using LinkedIn for more than just making contacts. Here's the video. The protagonist in this story used LinkedIn to grow her business. What can you learn from her, since you, as a job seeker, are the owner of your own business who's sole purpose is to find you a job? How can you search your contacts to find people who will help move your career forward? Who do you need to meet? How can you use LinkedIn to facilitate an introduction? Don't forget theses 2 important keys to graceful networking (even online): 1. It's

not

about you. You may feel an urgent need to find a job. However, when networking you will turn people off if you show it. Approach people to find opportunity for them and their network FIRST. When they know you have their best interest at heart they will want to help you fulfill your needs. 2. When asked, have a

clear

statement of what you're looking for. Be sure to include a call to action. You don't get if you don't ask, so be sure to ask. However, ONLY ask AFTER you have helped the other person. LinkedIn can be an amazing tool for your job search if you use it correctly. I recommend you do not just accept any link you are offered. Take time to get to know the other person first. Then, after a significant conversation, you will have created a quality link. In the last month I've had a few clients who were contacted directly by HR professionals and Recruiters through their LinkedIn profile. Make sure you have a solid profile, because you won't get the chance to make a second impression! Good luck, happy hunting, and great linking! [This article was originally posted on an earlier date] Sean Harry has been successful for over 20 years at helping train and motivate people to find what's important in life and develop a strategy to achieve it.

Are you a career expert looking for more exposure?

Click here » Photo credit: Shutterstock
Have you achieved all your career goals this year? Did you find that perfect job you were hoping to get? Are you satisfied with your job performance? We are in the end of the year "Red Zone" – the time to take a look back at 2009 and prepare for 2010. Here are 3 areas to look at NOW to improve your career next year. This is what I call the "A, B, C's of Career Management."
A – Annual Review
Review last year's annual review and plan for next year's. Just as you change your smoke alarm battery on New Year's Day, make this an annual habit. Did you get an Annual Review last year? Maybe it was in the beginning of the year, or perhaps it was in the summer. NOW is the time for you to dig through your files and find it. Look for areas where you got good marks and include that in your LinkedIn profile and "wins" list (see below). Now take a look at the areas for improvement you and your superior set out for this year. What have you done to move forward in those areas? If you have already shown improvement it may be time to shoot your boss an email indicating your progress. S/he will likely put it in your file so you can discuss it at your next review. Be sure to share your "wins" with you boss as well. Focus on accomplishments (activities), not on responsibilities of the job. Accomplishments will help you stand out from the crowd. EXAMPLE — a client told me she had re-organized the office supply purchasing process and ended up saving 50% on supplies. Great job! Even better, she asked her boss to put a copy of the "proof" for that activity in her file for her annual review, which doesn't take place until June. She helped her boss and herself by this little strategic move, and it didn't take more than a couple of minutes. What could YOU have your boss put into YOUR file?
B – Brand Review
What is your personal brand? How do you want to present yourself when people think of you? Take a few minutes to look over and update your brand as it exists from the last year (or more). You may want to revise your USP (unique selling proposition), or update your collateral material (business cards, etc). Don't forget to update your blog and website. Perhaps add a twitter account. Don't forget LinkedIn. Your LinkedIn profile is one of the most important tools you have in the job search. In today's world, potential employers and recruiters will Google your name to learn more about you – that's a given. LinkedIn helps your name and profile jump to the top of the Google search results. You might want to ADD or DELETE something from your profile to update it. (Remember to include the "wins" you find while cleaning out your files (below). It may be time to ADD or DELETE links from your profile. How about contacts? ASK FOR 3 RECOMMENDATIONS. Now is the time to do it, while you are still on the top of your customer's mind.
C – Customer Review
Go through and clean up customer Files. For many of us already to this the end of the year. As you go through your files trying to decide what to shred and what to keep, here are a few ideas that can help you improve your career.
NOTE WINS – what did you do this year that you consider to be a "win" for your career? Keep track of these accomplishments and quantify the results as best you can.
NOTE KEY CUSTOMERS/PARTNERS – who did you work with that might be willing to give you a recommendation?
THANK THEM – you are already planning on sending out Holiday cards, aren't you? Why not include a brief note of gratitude for what they have done for you. Be as specific as you can. A hand-written note goes a LONG way these days.
FIRE your 5 Worst Customers. If you are in sales, run your own company, or have clients you no doubt have some people who suck away your time and energy. They are never happy with what you do for them, and you probably aren't too happy to work with them either. Well, you don't have to. You are hereby granted permission to fire your 5 worst customers.
REPLACE them with 5 new customers who fit your PERFECT CLIENT profile! You will glad you did!
What you do now, at the end of 2009, can help you propel your career forward in 2010. We hope these tips help you end the year strong, and begin the next with a bang! I promise, doing just one or two of these things will move your career or job search forward! Doing all of them religiously every year will make you outstanding! What are you waiting for?