5 Things We Can Learn from Rafael Nadal About Excellence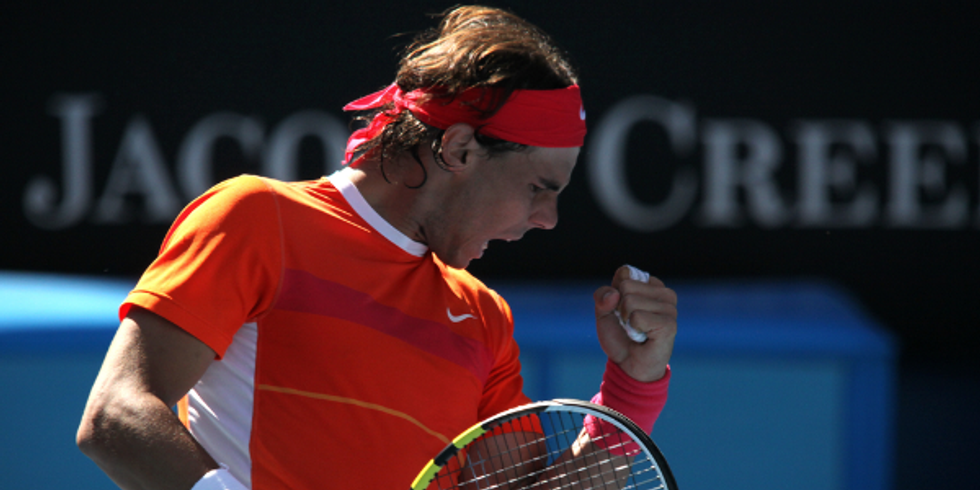 The number 1 male tennis player in the world, Rafael Nadal (Rafa), became the seventh man to complete the career Grand Slam, and the youngest to accomplish the feat in the Open Era at 24 years of age!
"My goal is to finish the year better."
---
Well, he has definitely accomplished that and has proven he is coming into his 'peak performer' persona. When asked what he thought were his greatest strengths, he said:
"I think the mentality, attitude on court was good for me. I am positive on court, and I fight all the time. Positive attitude is not only fight on court. I think I was able to listen to the coach and to have adjustments and to be ready to change things to be better and to improve. If we talk about the game, for sure for me I think the best thing I have is my intensity on court."
Here are five standards or benchmarks can we learn from the young champion Rafa about excellence:
Being mentally and physically fit.
Having and listening to mentors and coaches.
Open to change to make things better.
Daily focus, intensity and commitment.
Personal and professional integrity.
Being mentally and physically fit.
Rafa Nadal has surrounded himself with the right team of people who keep him physically and mentally healthy, continually improving his skills and character as a person.
Having and listening to mentors and coaches.
All great leaders, world class athletes and peak performing professionals and successful people all have a support system that they rely on, lean on and tap into for motivation, inspiration and guidance.
Open to change to make things better.
We live and work in a "relentlessly changing world" now. Just when you think you know something or get comfortable with something it changes. That's the way it is and is going to continue. Technology will continue to impact just about everything in our personal and professional loves. We can choose to manage it or be managed by it. When practices, habits and ideas stop working, we need to evaluate and re-think them. New ideas, approaches and mindset is critical to navigating the 'relentless.' Change is another beginning and can be an exciting adventure!
Daily focus, intensity and commitment.
The only way we get better at things is to PRACTICE and DO. Being consistent with our systems, habits and the delivery of them builds momentum and presence. Rafa's commitment to practicing his serve, volley, ground strokes, court sense, stamina, strategy all have translated into his championship status.
Personal and professional integrity
. There are way too many examples today of how fame and fortune are abused and used for personal celebrity and notoriety. How refreshing it is very public people, like Rafa, use their status to set an example of authenticity, values and service instead of recklessness to their peers. I have been following Rafael Nadal and his career for several years. I have learned a lot from him about commitment, poise, integrity and humility. These are qualities we can all tap into and use to be successful in today's world. Thanks Rafa for being such an awesome example at such a young age for all of us of what excellence really means.
Read more
»
articles by this approved expert | Click here
»
if you're a career expert
Photo credit: Shutterstock