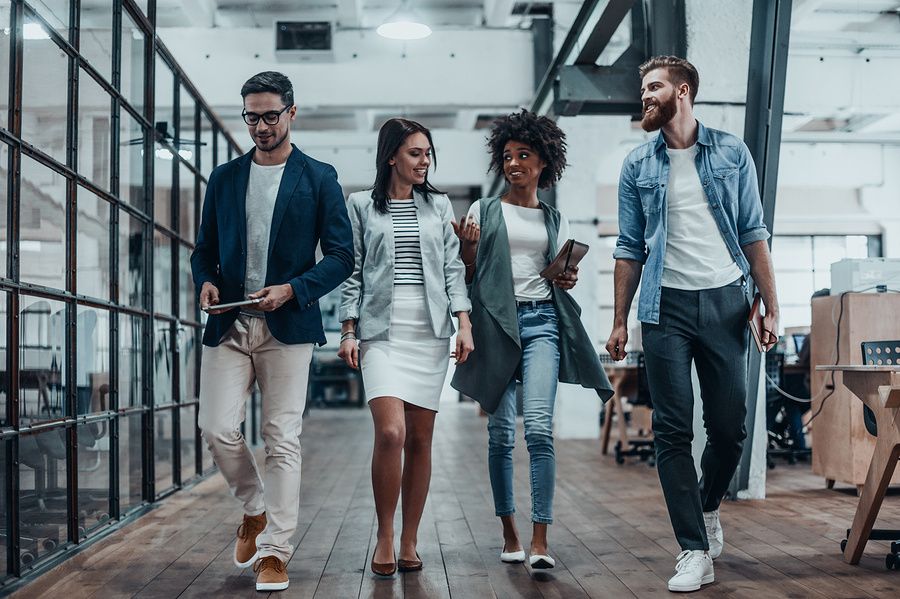 Bigstock
Staying active at work can be a real challenge. It's easy to get sidetracked with projects and meetings and not even realize you've been sitting for a couple (or more!) hours. So, how can busy professionals be more active during the work day?
Thankfully, there are a few simple ways you can change your daily routine so that it is more active and you are less sedentary. We all know how important it is to be active throughout the day so we are expending energy, moving our joints, working our muscles, and staying flexible. With that in mind, here are four tips to be more active at work today!
We hope this motivates you to add a little more activity to your busy workday. If you don't have time to go to the gym, you can still incorporate physical activity into your existing daily routine.
Over time, making these small changes to your daily routine will make a big difference!
Like what you learned today? Be sure to follow Amber on Instagram @AccentuateWellness, or like her Facebook page to discover more fun workouts, healthy recipes, and helpful lifestyle tips!
Download her FREE at-home workout guide now!
Note: Individuals should always speak to their physician before making any significant dietary or lifestyle changes.