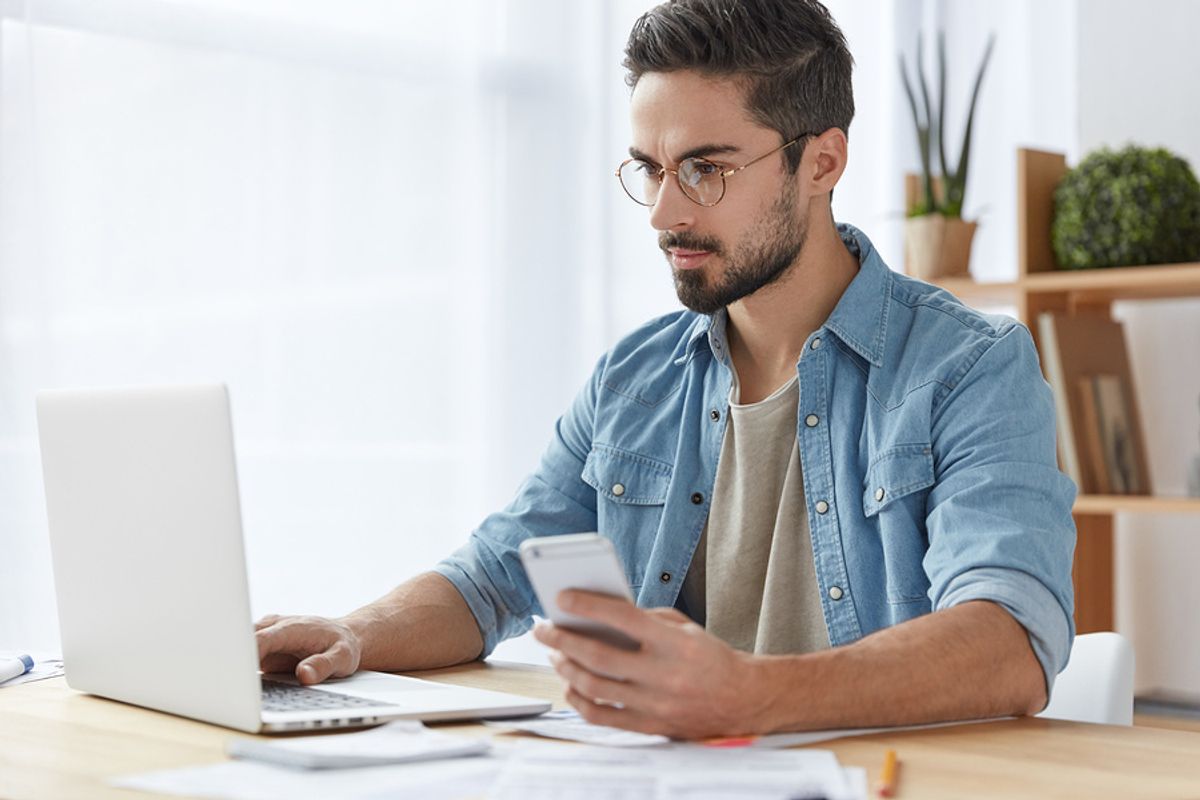 Bigstock
How you communicate with employers after an interview is an important, but often understated, step in the interview process. Most of the career advice surrounding job interviews discusses how to land an interview, and what to do when you get one.
We're here to help you in that difficult (and sometimes lonely!) stage after a job interview when you're not sure where you stand in the employer's eyes.
Here are two ways you should follow up with an employer after a job interview:
1. Send A Thank-You Note
This piece of job search advice is common. Yet, executing a good thank-you note is harder than it looks.
You should send a thank-you note to a potential employer within 24 hours after your job interview. And, since the hiring manager is probably really busy, it's best to send an email, not a handwritten note.
In your note, it's not enough just to say "thank you." You should also explain why you're thankful for the opportunity to interview at the company. Mention specific details from the interview if you can—about the company, meeting members of the team, and the position itself.
During the interview, make it a goal to remember the names of everyone you shake hands with. Then, you can drop the names of the people you met in your thank-you note.
This will show the employer that you pay attention to the details and have already connected with the people at the company you'd be working with if you get the job.
Lastly, end your thank-you note by reiterating why you believe you'd be a great fit for the job, and express your excitement about the opportunity to work there.
A well-written and thoughtful thank-you note like this will definitely stand out to hiring managers.
2. Send A Follow-Up Email
Bigstock
After you send your thank-you note, the waiting begins.
It's in your best interest to follow up one to two weeks after your interview. The only exception is if the employer gives you a certain time frame of when to expect to hear back from them. If given a time frame, don't follow up before then.
When you do decide to follow up with an employer, a short, concise email is the way to go.
Ask if there's anything else the hiring manager needs from you. Reiterate your excitement for the opportunity. And finally, close the email with a forward-looking statement, and another "thank you."
Communication with a potential employer after a job interview is an integral part of the hiring process. You don't want to annoy them, but you need to convey your enthusiasm and excitement for the opportunity at the same time.
By following up in these two ways, you'll stand out as an eager and proactive applicant, one with communication skills that will help you shine in any position.
Need more help with your job search?
Become a member to learn how to land a job and UNLEASH your true potential to get what you want from work!
This article was originally published at an earlier date.