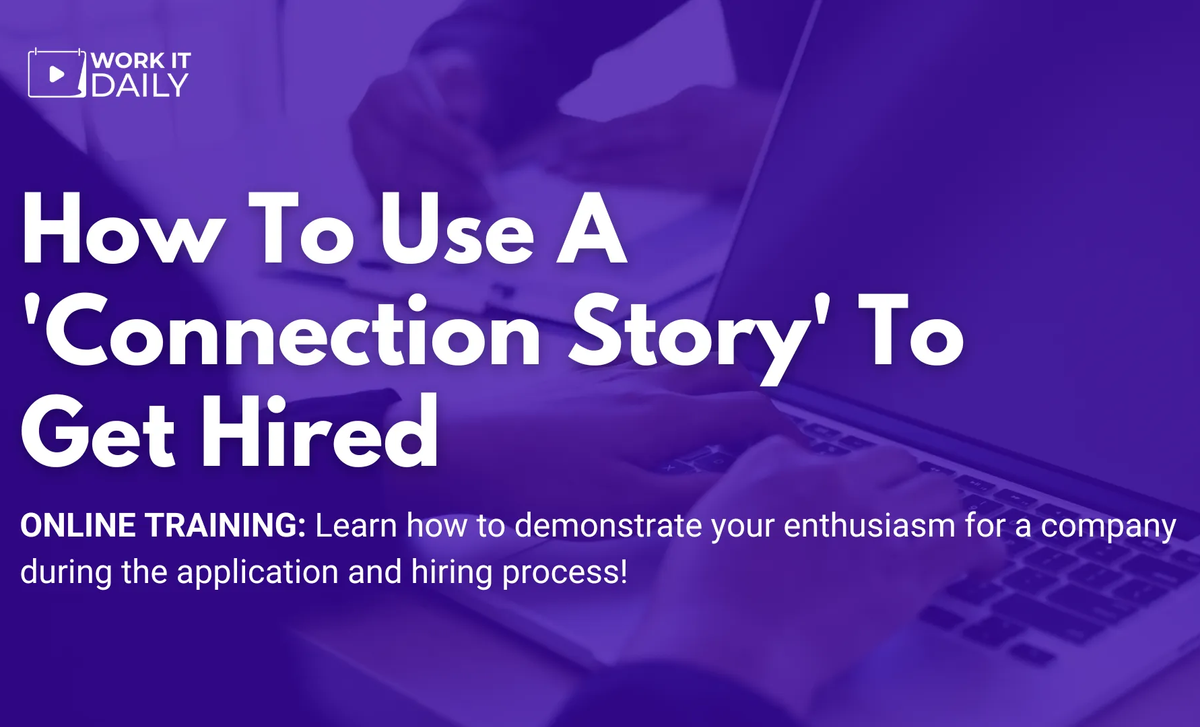 Are you struggling to get noticed by employers? Is it difficult for you to establish a connection with certain companies? If so, this live event is for you!
We get it. It's hard to be passionate about a job when you have no connection to the company. How do you show enthusiasm in your cover letter and job interview if you don't absolutely love what you'd be doing, or where you'd be doing it?
Fortunately, there's an easy way to demonstrate your enthusiasm for a company during the application and hiring process.
In this training, you'll learn how to:
Identify the importance behind 'connection stories' and how these will help you get hired
Pinpoint the different types of connections that you can start to identify with certain organizations
Understand how to stand out using your very own 'connection story' to ultimately land a job with one of your dream companies
Join our CEO, J.T. O'Donnell, and Director of Training Development & Coaching, Christina Burgio, for this live event on Wednesday, September 14th at 12 pm ET.
CAN'T ATTEND LIVE? That's okay. You'll have access to the recording and the workbook after the session!