Photo courtesy of Backblaze
The workplace reality brought on by COVID-19 has thrown a lot of businesses for a loop. But having a strong business and culture going into the pandemic has helped California-based Backblaze not only adjust to the changing workplace environment, but keep the company moving forward in a positive direction.
Backblaze makes using, storing, and protecting data astonishingly easy by providing online computer backup and cloud storage for personal computers and businesses. The company, which is usually always hiring, believes that many of the things that it was doing prior to the pandemic has helped to keep it successful.
Employee Perks Take On A New Meaning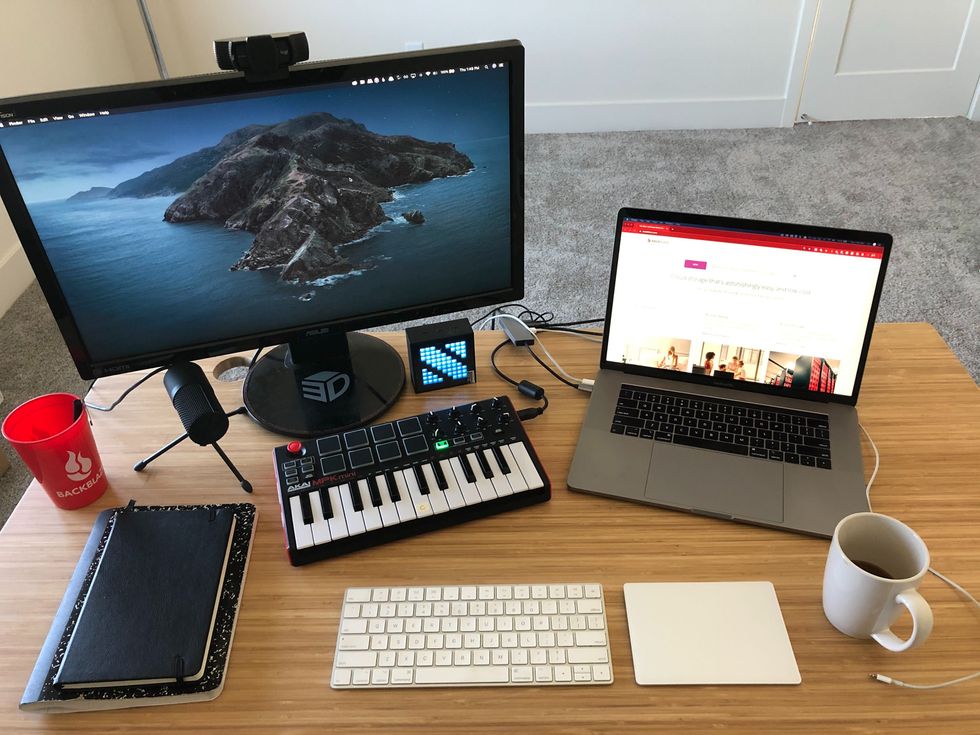 Backblaze gives employees an equipment stipend to help them set up their home workstations.
Photo courtesy of Backblaze
One of the more unique benefits offered by Backblaze is the employee equipment perk. Employees that work at the company's San Mateo headquarters are provided with an ergonomically supported workstation and then given a stipend to help customize that workstation to meet their needs.
In some cases, employees will use the stipend to purchase equipment, like a secondary workstation to have at home, or other high-efficiency tools such as iPads or smartwatches, according to Ramya Ramamoorthy, Marketing Recruitment Coordinator at Backblaze.
Ramamoorthy said the goal of the stipend is for employees to buy what they need to be comfortable and productive. The perk took on added importance when COVID-19 forced the Backblaze workforce to work from home.
"During COVID a lot of our employees have been using their employee equipment perk to purchase things like a desk and chair, computer monitor, or anything they need to set up their workstation because a lot of people didn't have that prior to COVID because most people were working in the office ," Ramamoorthy says.
Backblaze has also been flexible with the stipend based on an individual's need for their home office. For example, the company has approved portable A/C units, ellipticals for under the desk, and fitness trackers because the company believes all these items can keep health, comfort, and productivity up while employees are working from home .
Backblaze also provides a monthly stipend to employees who work from home but may need help upgrading their internet connection.
Ramamoorthy says the company offered work-from-home flexibility prior to the pandemic and even had some employees that worked remotely full time. "I think the fact that we all at some point, even if it was only for a day or two, worked from home was really helpful in the transition," Ramamoorthy says.
Another perk that has taken on an added importance is the Employee Assistance Plan (EAP), which allows employees unlimited phone consultations. Ramamoorthy says the company wants its employees to have access to confidential counseling services to help them through any challenges relating to work, family, stress , finances, and other personal issues. The company also offers access to Modern Health, a coaching and therapy platform that supports employees and their dependents during life's ups and downs.
"COVID is such a challenging time. We want our employees to be happy and talk to anyone if they need to," Ramamoorthy says.
Keeping The Workplace Connected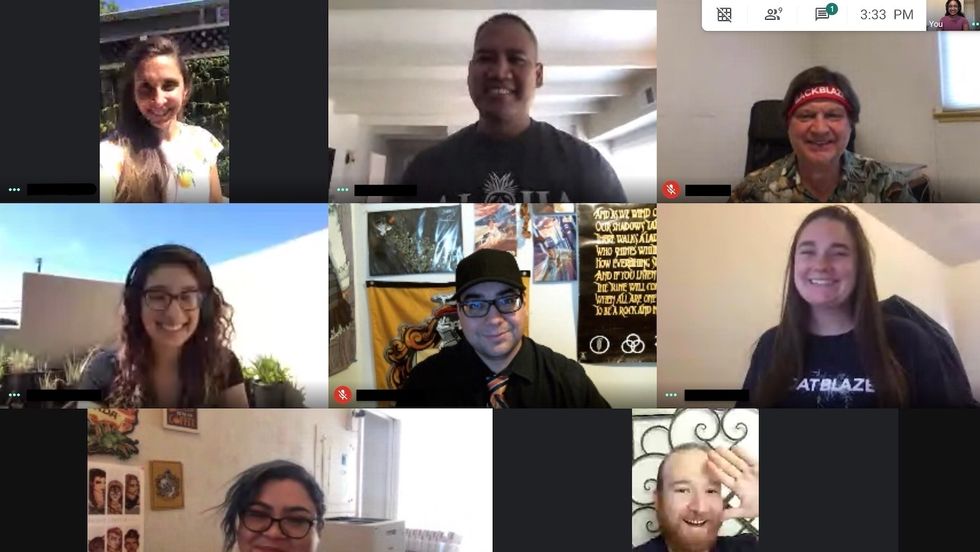 Employees from Backblaze take part in a video meeting.
Photo courtesy of Backblaze
Workplace culture has always been one of the priorities at Backblaze. When employees were in the office, the company's "Fun Committee" would often plan social events to bring the workforce together . These events included happy hours, milestone celebrations, and Family Fun Days, to name a few events.
These events went virtual during have gone virtual since the COVID-19 pandemic, but that didn't stop the Fun Committee from getting creative , according to Ramamoorthy. When employees started working from home back in 2020, the committee recently held storytime events for the children of employees, where actors playing Disney characters read and sang.
The company also held virtual happy hours and wellness classes, including yoga, meditation, and Zumba classes.
Prior to shelter-in-place, Backblaze offered fully stocked micro-kitchens with free snacks in the office as well as free breakfast and lunch twice a week, and pets were allowed at the office.
The company is now transitioning into a hybrid work environment and managers are asked to work with their employees to come up with a schedule for their team. We also have some employees who live outside of the Bay Area and work remotely full-time. As we transition into this new work environment, the company has been starting to reintroduce in-person events. They also provide free snacks and lunches to those who are in the office.
Consistent & Steady Leadership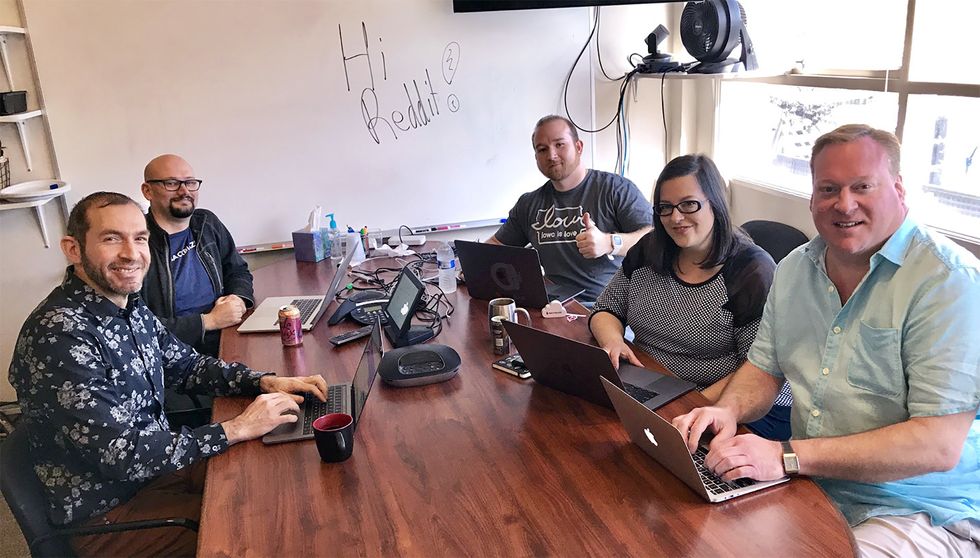 Members of the Backblaze team.
All five of Backblaze's founders still work at the company.
Video conferencing was used by management to stay connected to the workforce during COVID-19. Company co-founder Brian Wilson started virtual office hours every week where he goes over interesting facts about the company and answers any questions that employees may have. This started during the pandemic to stay connected to employees and he continues to do these virtual office hours on a weekly basis.
"Although these gestures may seem simple, our founders are bridging the gap between themselves and the rest of the employees by encouraging conversations and getting to know team members," Ramamoorthy says.
Other Interesting Facts About Working At Backblaze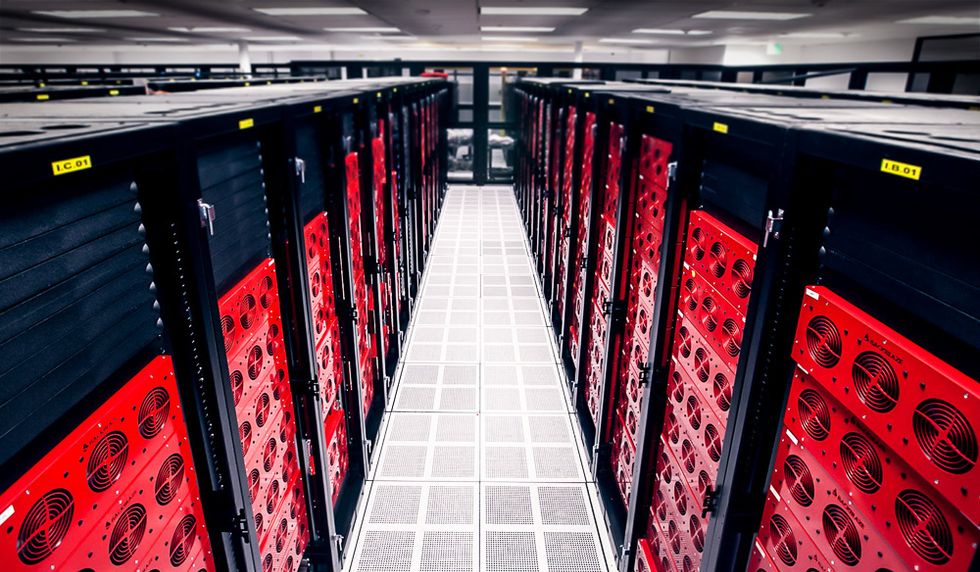 The Backblaze data center in Sacramento, California.
Photo courtesy of Backblaze
Here are some benefits and perks at Backblaze:
The company offers 100% healthcare coverage, 401K retirement plans, and paid maternity/paternity leave
The company offers an unlimited vacation policy
The company employs over 270 employees
The company provides access to mental health resources such as Employee Assistance Plan (EAP) and Modern Health
In addition to its headquarters in San Mateo, Backblaze has data centers in Sacramento, Phoenix, and Amsterdam
Career Opportunities At Backblaze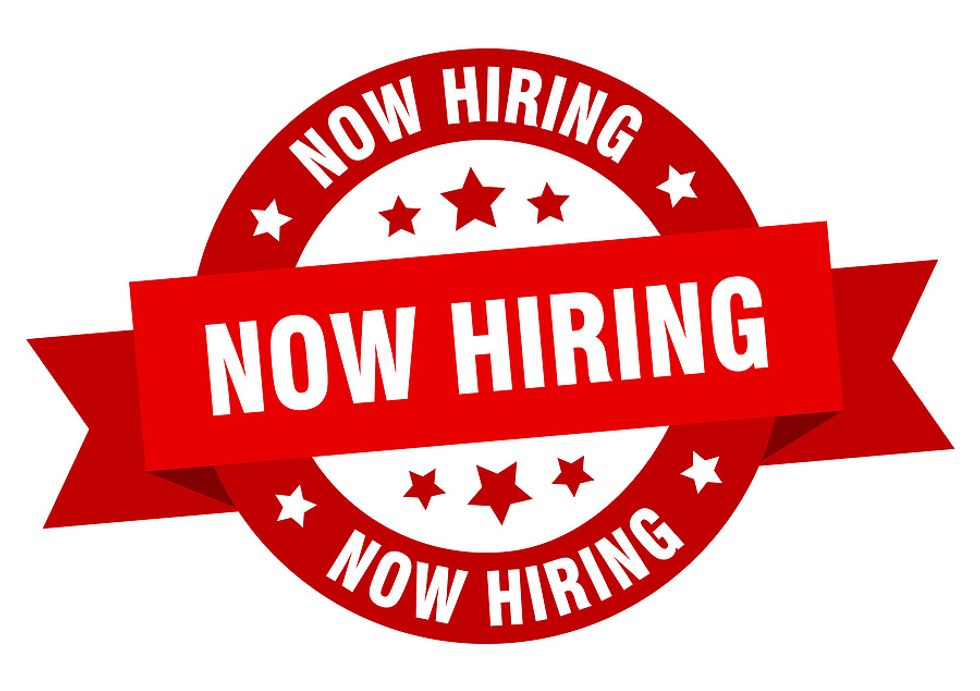 Bigstock
Backblaze is hiring!
Ramamoorthy says the pandemic has not impacted Backblaze's staffing, and that the company is always on the lookout for more people to join the team.
"We're very lucky that during this time people are still using our services, and I think it's because our service is almost essential," Ramamoorthy says. "We're very fortunate to be in this situation."
The interview process is entirely remote, and there's a coding exercise for those applying for engineering positions.
Does your business have a unique story to tell? Consider being featured by Work It Daily! Work It Daily has an engaged audience of individuals either looking for a job or are focused on career growth—the perfect audience to get your company in front of.