Why Military Spouses Are Underutilized Assets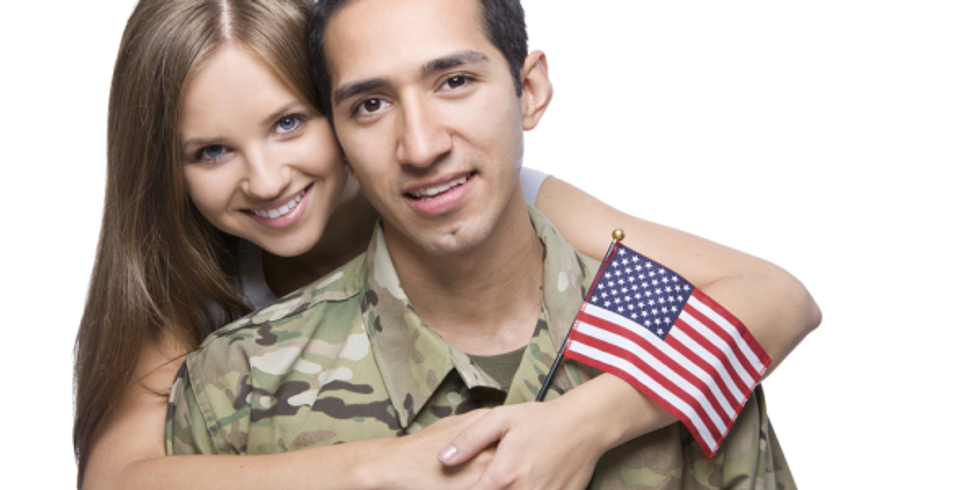 Military spouses
are educated, strong, and philanthropic. Yet sadly, they are experiencing severe unemployment and under-employment. The
Military Spouses Employment Partnerships
articulates the issue best: "The challenges of multiple moves and deployments often translate into resilience, adaptability and unparalleled work ethic. Roughly 85 percent have some college, and a full 25 percent have a bachelor's degree or higher. Military spouses volunteer at three times the national average — often taking leadership roles in their charitable endeavors. "Unfortunately, most employers have not come to appreciate the value of these at home heroes. Unemployment is a staggering 26 percent among military spouses, according to Defense Department figures. There is a 42 percent wage gap across professions between military spouses and their civilian counterparts. Underemployment among military spouses, who are more educated on average than their peers, remains rampant. These are dismal numbers even in today's struggling economy. "This is not just the right thing to do — it is right for business. Military spouses are a huge asset to this nation's workforce." The good news is one organization is trying to do something about it.
Specialists on Call is looking for military spouses!
Specialists on Call (SOC), provides emergency telemedicine solutions to over 200 acute care hospitals across the United States. SOC addresses the specialty physician shortage by delivering highly trained specialists directly to patients' bedsides at their critical times of need. SOC specialists are board certified and fellowship trained neurologists, psychiatrists, and intensivists. Although supported by sophisticated, HIPAA and HITECH compliant technology, SOC's primary focus is superior patient care. Areas of expertise will include:
Know a military spouse with clinical background? A new job could be in their future!
As SOC continues to expand its healthcare practice, they've decided to build an in-house consult coordination and triage center. SOC's consultation service teams have a serious responsibility to make every hospital, patient and physician contact informative, productive, positive, and memorable. The people who will perform this function will be responsible for initial triage of emergency consultations, administrative intake of clients and managing the information post-consultation. They will work with hospitals, clinical staff, IT and communications teams to respond to high acuity inbound calls. These candidates will possess the unique skills to manage diverse personal interactions through the company network with voice, video and chat capabilities to coordinate over 30,000 emergency consults to client hospitals, per year.
For more information on opportunities with SOC, click the button below.
CAREEREALISM-Approved Employer
Photo Credit: Shutterstock