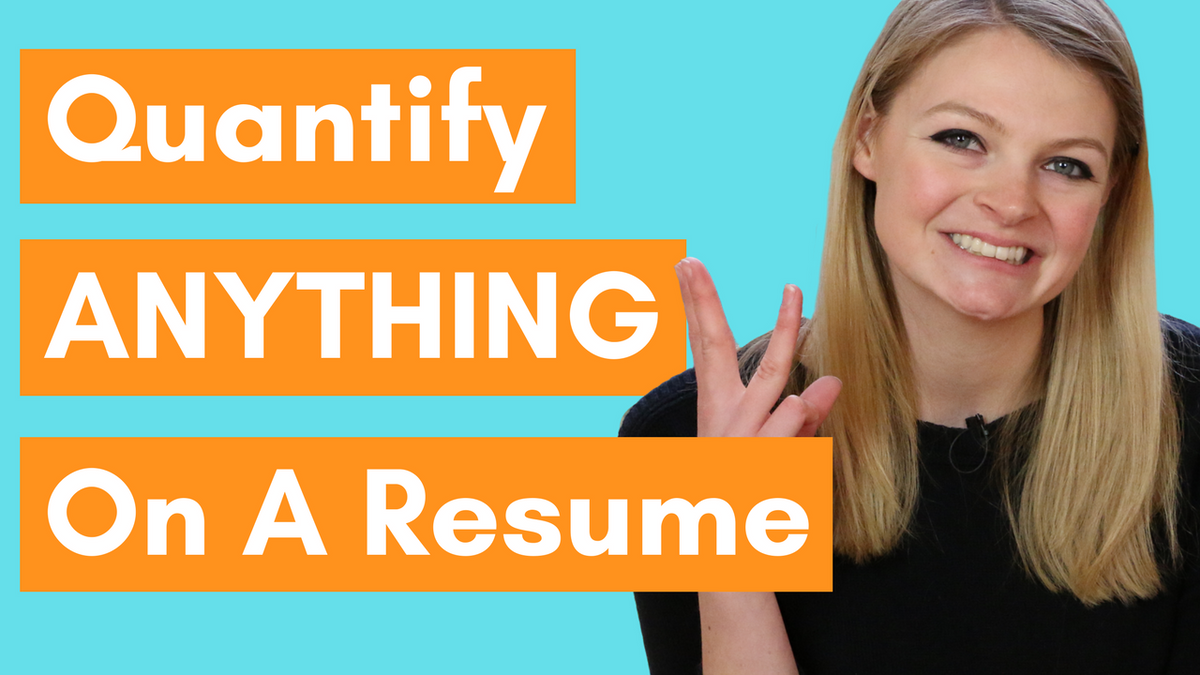 As a candidate or an employee, you need to justify the cost of your employment. How can you demonstrate your value? The answer is to quantify, quantify, quantify! You need to be able to prove you can get the job done better and faster than the 'other guy' (or other girl!). Having trouble quantifying? This simple trick will help you quantify ANYTHING on your resume... If you want to find and keep a great job, you MUST remember this simple equation:
Numbers = Results = Value
Employers
won't invest in you if they don't think you can get the results they need. So, you need to do your best to demonstrate your value through numbers. Here's an example. Out of the following two candidates, who looks more impressive?
Candidate #1: Fundraised for breast cancer research
Candidate #2: Increased fundraising contributions for breast cancer research by 25% since 2014, raising a total of $15,000 in 2015 Even though they both do the same thing, Candidate #2 looks much more impressive because he's quantifying his results and showcasing his value.
How To Quantify ANYTHING On Your Resume
Whether you're searching for a job or trying to climb the ladder at your company, this simple trick will help you achieve your goal: Write out a list of your career accomplishments. Then, fill in the blanks.
Ask how many, how much, how long, how often?
Instead of saying: Wrote articles for local newspaper
You you say something like...Wrote 8 articles per week for Big Town Sentinel, which covers 5 towns and has 8,000+ daily readers
Remember: Numbers = Results = Value. It's your job to prove your value to employer by flaunting your accomplishments.
Need more help? Check out our courses!
Want more? Check out our individual career courses! Learn all you need to know about job search, interviewing, resumes, cover letters,
LinkedIn
, and so much more.
View our career course offerings here.
Post by Ariella Coombs