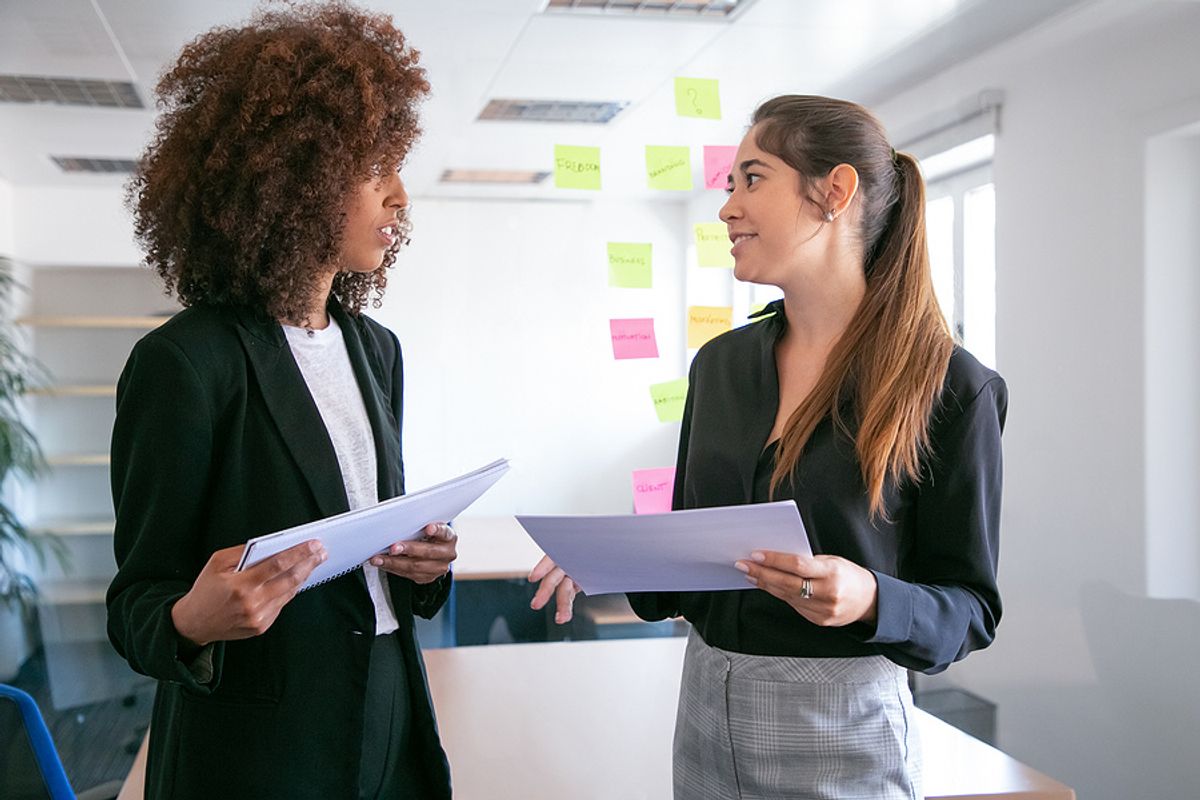 Bigstock
Impostor syndrome can plague anyone at any point in their career. Those feelings of self-doubt and internalized fear about being exposed as a fraud are not easy to push aside at work. Executives can be the biggest victims of impostor syndrome, not feeling like they have the adequate skills, experience, talents, or accomplishments to succeed on the job.
So, how can executives cope with impostor syndrome?
We look to a couple of our leaders for some advice.
​Chris Rankin, Marketing Executive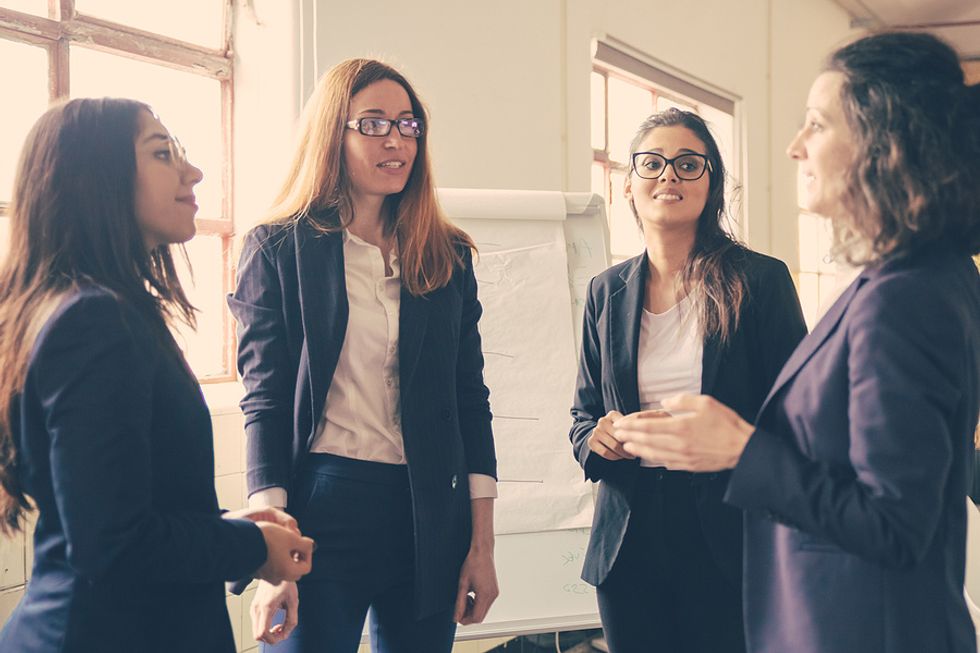 Bigstock
Data is my number one go-to for combating moments of self-doubt. I have a quote from Chris Forman's presentation at the 2019 ANA Data and Measurement conference mounted on my office wall: "Success and failure simply don't exist until you create a measurable definition." It helps to remind myself to define a system of measurement at the onset of any project so that in high-pressure moments, I have data rather than emotion to base my assessments against.

What's more interesting to me as an executive is Time magazine's data point that impostor syndrome affects almost 70% of the population. I interpret that to mean that even at my best when my teams are over-delivering and under budget, 70% of those top-performing employees are silently questioning their value and contribution to the organization. That gives new importance to the need to recognize an employee's contribution.
Adding "as per usual" to a vague compliment like "good job" could add risk to and discourage a top performer's engagement. To combat this, I began giving a quarterly Clance IP Survey to team members, which will help me effectively measure actual business success and track my employees' personal feelings of success. This helps me assess when the team might need a little extra validation of their efforts, which can help me assure that our top performers remain top performers.
On the flip side, if the data does identify a fault, the good news is you'll no longer have to guess what is holding you back. Understanding the problem is the first step to improving, and seeing improvement is more proof that you are competent and capable.
Chris Rankin is a marketing executive who specializes in brand and digital strategy. Her specialty is in reimagining e-commerce to deliver digital branding experiences that augment a customer's real world. She believes social influencers are the content creators brands should partner with and enable to achieve better targeting and authenticity. She holds 20 years in marketing experience for health, technology, and fashion with an MFA from the Academy of Art University and a BA from Principia College. She believes learning from each other is the fastest path to growth and she welcomes anyone interested in swapping stories.
​Dr. Jan Urbahn, Automotive & Shared Mobility Executive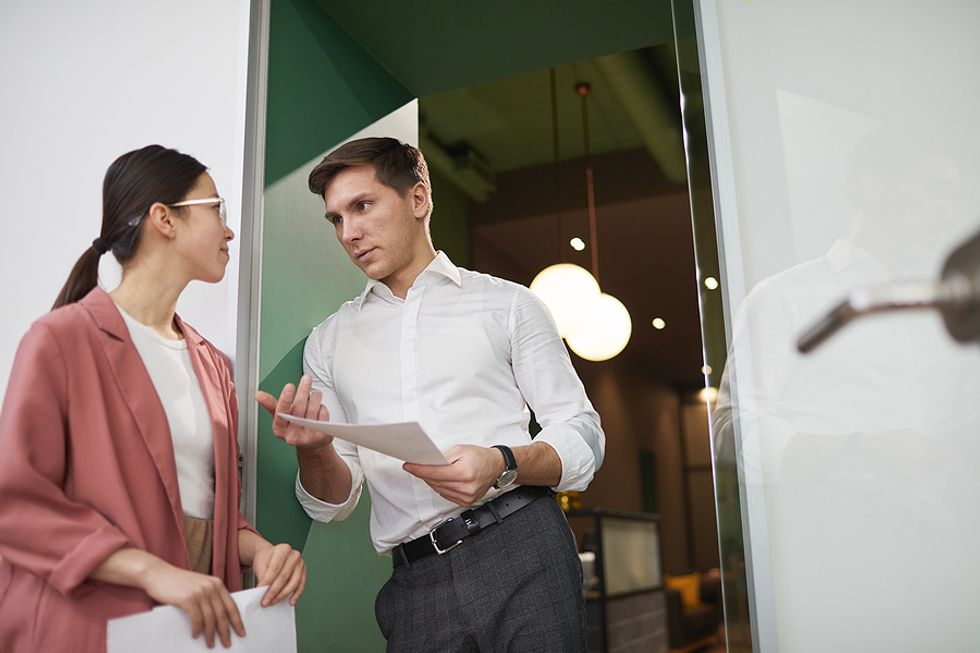 Bigstock
Impostor syndrome was first described 1978 by Pauline Rose Clance and Suzanne Imes, who found that, "Despite outstanding academic and professional accomplishments, [those] who experience the imposter phenomenon persist in believing that they are really not bright and have fooled anyone who thinks otherwise."
My observation is that at some point most executives experience these thoughts and it usually is a healthy reaction to a challenging situation, for example asking oneself if this is the right decision to make, or perhaps to seek additional opinions to reflect on.
However, if we get stuck in questioning ourselves as an executive, I found this tool to be effective to move on:
Reflect on your past and come up with a selection of five situations in which you provided important, effective leadership for your team or business. Write down the positive result of your leadership. Then, summarize these five examples on a small piece of paper that will fit in your wallet. The next time you are experiencing impostor syndrome, look at the paper and realize that you are here in this leadership position for a reason, because you've led others successfully in the past.

In addition, it is helpful to realize that you are providing leadership in many facets: you lead professionals in your area of business, and you are also providing an example for younger associates in your company that they can use to model their career after.
Dr. Jan Urbahn is an automotive executive with 20+ years of experience in product development, safety engineering, and operations in automotive and shared mobility business. He helped launch 3 new businesses with up to 1,500 shared cars in fleet size. His most recent leadership position is within the shared mobility space, where he helped develop a new EV battery and guided the coronavirus response.
You're not alone if you're an executive dealing with impostor syndrome. We hope the advice provided by our executives above helps you cope with those feelings. Remember: you are a capable and competent leader, and you've earned a spot at the top for a reason!
Ready to take your executive presence to the next level? Check out Work It Daily's Executive Presence Program today!