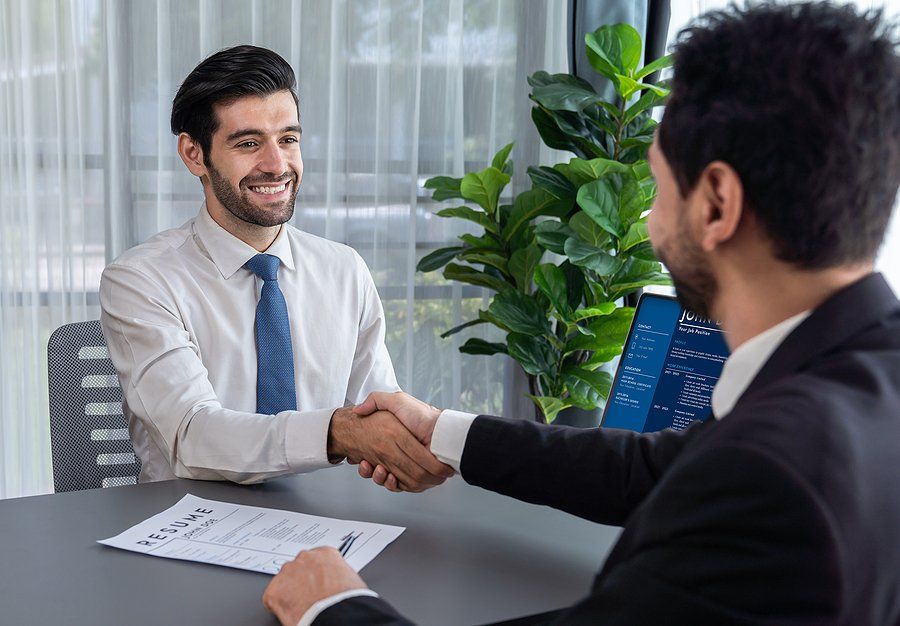 Image from Bigstock
Recruiting top talent is essential for organizations looking to thrive and innovate. However, the recruitment process is not just about finding the right candidates; it's also about setting them up for success from the very beginning. To ensure that your newly recruited talent not only joins your team but also excels in their roles, it's essential to implement effective strategies and practices.
In this article, members of Duffy Group discuss practical strategies for creating a positive candidate experience, from crafting compelling job descriptions to conducting effective interviews and providing meaningful feedback. Read on to discover the best practices and actionable tips that will help you attract, engage, and retain top talent, ultimately setting candidates up for success in their new roles.
Colleen Neese
You've confirmed an interview for your next career move so the next thing to do is prepare for the upcoming interview! Prepping for an interview is one of the critical steps in the process but oftentimes candidates don't know what to do. My recommendation is to review your resume and take time to reflect on your experiences and skills as they relate to the job you're applying for. Write down some of your biggest accomplishments, deliverables, and outcomes.
Hiring leaders and HR professionals don't just want to hear what your job responsibilities have been; they want to hear how you positively impacted the business. It's important to come prepared with quantifiable results.
All candidates should be prepared to answer basic interview questions such as "Why are you interested in this position?" or "What are your top accomplishments?" or "How would you describe your leadership style?" Many basic interview questions can be found on the internet and used for practice.
It's also important to prepare for behavioral interview questions. These are usually multi-part questions that ask the candidate to share specific examples and outcomes. The more you reflect on your results, the better prepared you'll be to answer these types of questions, also called "SAR" questions—situation, action, result.

Colleen Neese is a practice leader at Duffy Group. She specializes in recruiting executives in non-profit and healthcare.
Kristin Pozen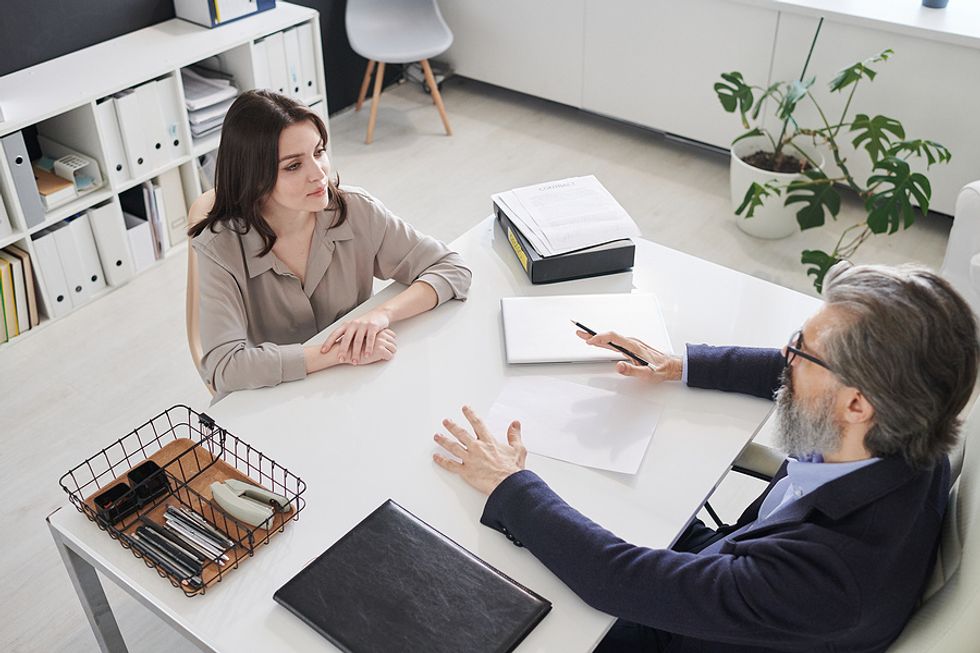 Image from Bigstock
When setting up the client interview, I ensure my candidate has the proper address, directions, any special parking or security instructions, and who they should ask for. I encourage them to arrive 15 minutes early and even encourage a practice drive to the location if time permits.
I always send over the job description again and ask them to read through it. They should develop questions based on the research they have done on the company and the job description.
I find out who will be on the interview panel and supply biographies and LinkedIn profiles to the candidate to review. I want them to have a good understanding of the organizational chart within the team they are interviewing.
I schedule a time to debrief with my candidate within 24 hours of their interview with the client. I need to know not only how they felt it went but also if the client had any missteps that need to be addressed.
Sometimes there are multiple client interviews. I repeat this process each time and stay in contact through any background and reference checks all the way to the offer stage. I pre-negotiate their offer so the client knows to make an attractive offer the first time. This helps expedite offer acceptance.
Kristin Pozen is a research recruitment recruiter at Duffy Group and a former HR recruiter.
Sharon Grace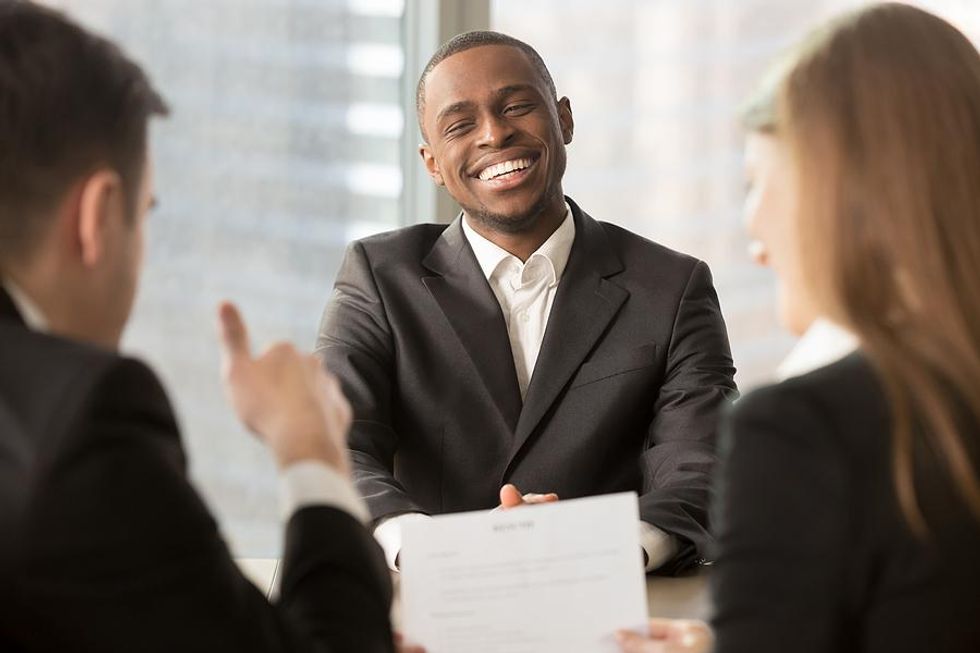 Image from Bigstock
If you've been in the job market the past few months and were in the market anytime between 2020 and early 2023, you might notice that the interview process has changed. The interview process is taking longer with multiple steps, the decision process is slower, and there are more candidates to compete with, depending on the industry and role.
The past few years were easy to get used to, with a high volume of open positions and rapid interview processes for most positions. If you changed jobs prior to 2020, then you know that the past few years were far from normal. If you are early in your career, you might not have much interview experience.
The market has been in a rebalancing cycle throughout the year. Most employers are still hiring, but not at the volume we've seen. Some companies are interviewing for positions that are nice to fill but not a must-have. I'll use the term selective hiring.
Here are some tips to give the employer a reason to hire you now, before you are no longer on the market:
Virtual interviews: Most first interviews are still virtual for office and hybrid roles. Make sure your background is neat and professional-looking.
Wardrobe: Always wear a professional outfit, including virtual interviews; it's no longer 2020! Dress varies by company and industry, but first impressions are important. The way you present yourself can be as important as what you say. This applies to both candidates and hiring leaders. The following is standard:

For a woman: Business attire is best. A suit or conservative dress is appropriate. Minimal amounts of jewelry and perfume. Stylish low-heel shoes are best.

For a man: A conservative blue or gray suit, long-sleeved shirt, and tie is still best. (Ties and maybe a jacket are usually optional in warm climates in the summer.) No jewelry other than a wedding ring and watch.
Take notice of the importance of fit, color, and age-appropriate. Wear something that complements your body type and nothing too loose or tight fitting, wear colors that flatter you and that you feel good in, and don't dress too old or too young.

Close: Because you are looking good and feeling confident in your outfit, you developed a good rapport with the hiring leader, and the questions and answers were smooth and more like a conversation; it's time to ask for the job! Tell them you are interested and why you are a fit.
Sharon Grace is a veteran search executive at Duffy Group who helps hiring leaders hire great people because of her proven track record as a strategic partner and advisor to recruit, identify, and assess talent.
Need help recruiting talent for your organization? Check out Duffy Group today.