How Bain & Company Landed A Spot On Glassdoor's "Best Places To Work" In 2018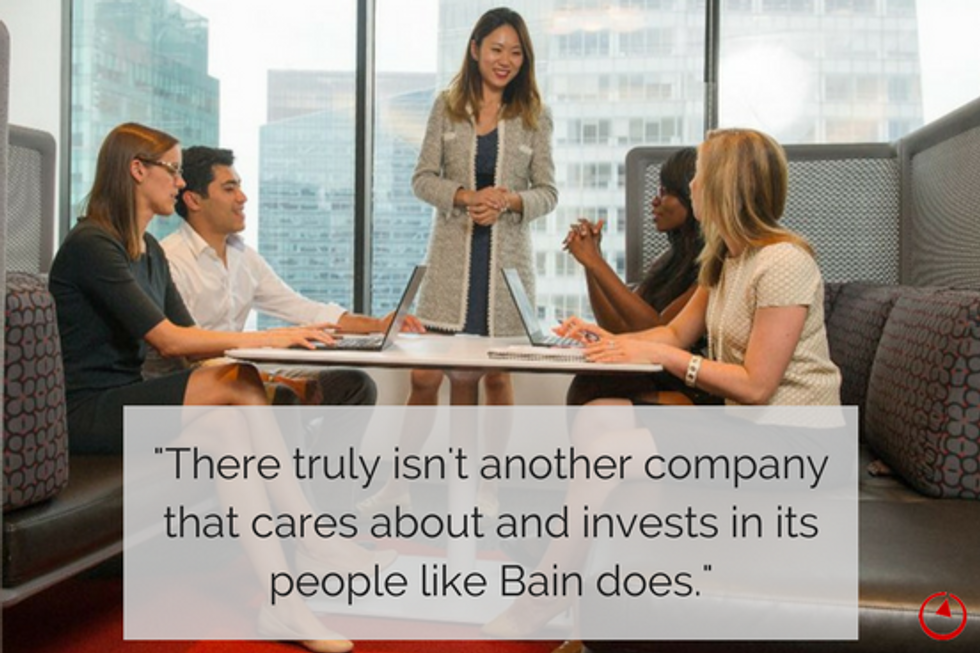 It shouldn't be a surprise that one of the world's most well-known consulting firms, Bain & Company, came in second on Glassdoor's Best Places to Work in 2018 list. To ensure that all employees are set on a successful career path, Bain & Company selects candidates who are motivated to make an impact. This strategy has clearly allowed the company to thrive. Want to know what it takes to land the second spot on Glassdoor's best places to work in 2018 list? Take a look the following five things that helps Bain & Company stand out among the rest: (Find out how YOU can get hired by a company like Bain & Company in our FREE tutorial!)
---
Leadership
Employees are given a supportive environment to help them
make an impact from day one at Bain & Company
. Despite the company's large size, the support you're given from the beginning is incomparable, according to the employees, and the leadership team will do everything in its power to help you succeed.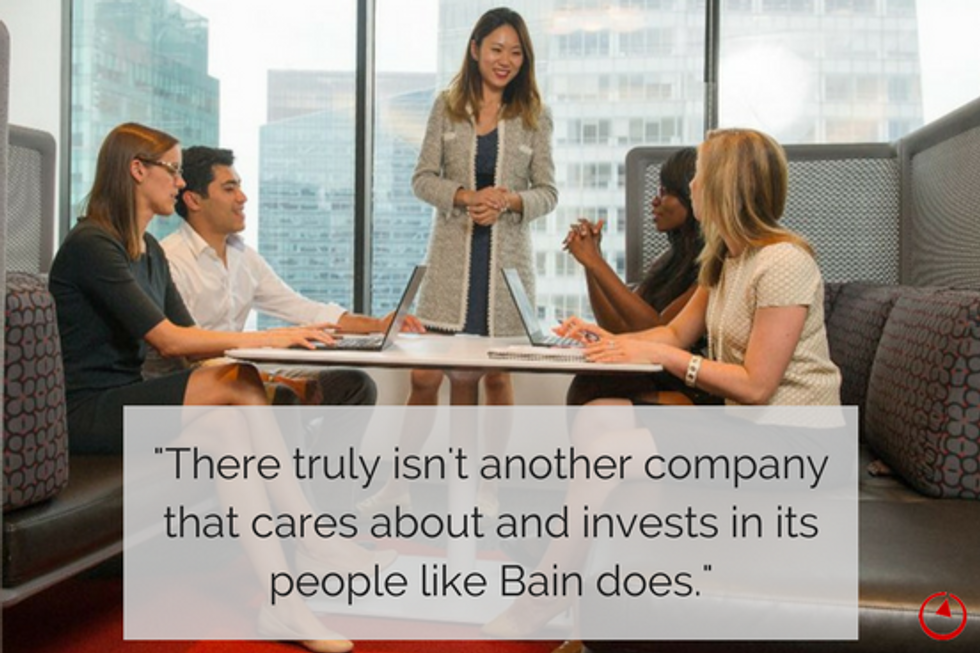 Co-Workers
Do you know what's better than working at a company that allows you to do what you love? Working at a company allows you to do what you love with other people who share that passion. Passion is contagious. At Bain & Company, the passion you see in your co-workers will drive you to become a better employee and deliver better results to your team.

Values & Beliefs
When you join the team, you'll quickly realize that Bain & Company focuses it's time and resources on
client results
. In order to exceed client expectations, Bain & Company aligns its goals to that of its clients to ensure that its delivering the appropriate results. Team members are encouraged to think outside the box and contribute ideas that help lead to the best possible outcome for its clients.

Fun Factor
Are you looking for a company that's so much fun it doesn't even feel like work? Imagine going to a job you love and working with people who you enjoy. That's the kind of environment you'll see at Bain & Company. With an
overall ranking of 4.7/5 on Glassdoor
, employees are more than satisfied with the culture Bain & Company has created over the years.

Wow Factor
It's important as an employee to have support and direction, but also to have the freedom to make your own decisions and learn from your mistakes. Bain & Company gives its employees the tools and resources needed to develop into a better professional. Every project will present employees with a new challenge as well as the opportunity to "
gain invaluable, versatile skills
."
Is Bain & Company a good fit for you? Want to learn more about them as an employer?
Check out its Glassdoor page
and learn more about why its employees love working there, the type of candidate that thrives there, and how it's involved in the community. If you think you'd make the perfect addition and want a job at one of the best places to work in 2018, be sure to apply today!
PS- Need help landing a job at a top company like Bain & Company? Click here for a free tutorial to help you get hired!
Photo credit: Bain & Company via Glassdoor